Neat Stuff
Gotcha
March 21, 2013 ¶ They are fixing the traffic signals to accommodate slower, older and infirm pedestrians. Those people will have more time to cross the street now without extending the time the signal stays one color or the other. What have they done to celebrate this change? They've put in signs to confuse and mildly disturb these same people. Just after they have stood and been beaten down by our parking robots these 'street-crossers' get hammered by signs that appear as if they were written by the parking people. For very little additional expense they could put little strip signs underneath the crossing sings reading "ha,ha,ha,ha,ha," or maybe "gotcha." The Lake Geneva City Administrator can squeeze revenue out of our visitors as easily as any of us can crush a fresh orange and drink the juice. He's one clever efficient dude that gets the job done. But what is going on with winter parking is theft. It is not gaining revenue from the tourists in any fashion that the city should be participating in. The scam on the 25 minute parking slots is bad enough (if you park a regular slot right, next to the 25 minute one, then you get two hours of free parking but if you use the 25 minute you have to pay from minute one). Visitors don't know that the first two hours are free because the signs are crummy and difficult to understand. Why are the meters accepting revenue for those first two hours? If we want to have two hours of free parking then we should have a system that takes care of that. Barring such a system, which no doubt would be way too high tech (instead of system we have that looks like Star Wars but behaves like a Monty Python film team on set!), why can't we have nice signage that allows people to enjoy the winter days here? We don't have an answer because we can't get enough data to acquire one. We don't know how much revenue the city is making form these new machines and neither do you. We don't understand the true nature of the city's relationship with the Luke II people who put it in and service it and neither do you. And it was not because you weren't paying attention. We know it must be profitable because we are getting two more streets turned over to it. If this progresses we'll have metered parking all along every curb in the city. But we don't really know anything because the city makes no effort to inform us of anything, other than to mention some of this stuff in a 'coded' way at city council meetings that even a meth addict cannot sit through without falling asleep.
Letter to the Editor
March 14, 2013 ¶ Hey, we got an actual letter to the editor, so here it is. Not exactly awful, but not nice. We understand. "A couple things with your article on the change of Eastview and Central Denison. First off the reason for the switch is to accommodate the growing population in our community. Eastview is becoming too small to have it be a K-5 school. The switch is to lower class sizes. The gym add on includes more classrooms and a bigger library. Also I fail to see what view the residences there are losing out on? Your picture is from the far north end of the building and there is nothing to see from it! You had mentioned there being grandstands at Central Denison, I would like to know where those are? I know there were grandstands there at one point in time but those have been covered up for more than 20 years. Secondly, you express that teachers are underpaid. This maybe a nation- wide problem but in this school district they are paid pretty decent salaries as well as very good benefits. You can look for yourself on the DPI website. If you ask me teachers are overpaid. They work 180 days out of the year. Do the math on it! Teachers have the 7-hour school day, add 2hr each day to account for prep time. So 9 hours a day multiplied by 180 school days and you get 1620 hours of work. A teacher making 45k a year is making roughly $27 an hour! That's a very decent wage, a little under 4x minimum wage. There is June July and August for teachers to find summer employment. Especially in this town, where the city thrives on its summer business. I don't know if you read all your emails or even care about what people write in them. I read your paper because I get a laugh from it. All of your articles are written on hear say and barely any facts. Some people may buy the manure you are selling but they are just as uninformed as you are. "Thanks for your time, John McBride We responded to Mr. McBride about how we believe all teachers in America are unpaid and considered blue collar. Other nations are doing a better job leading in this vital area. We did not mention manure. We did thank him for reading us and taking the time and trouble to write.
Dumped
March 11, 2013 ¶ Dumping the snow on Lake Geneva ice might serve a second valuable purpose. The snow can be dumped in huge piles down near the intersection of Wrigley and Center Streets. That area, a launch ramp with piers in summer, is the entry area for people driving out on the lake. If these huge mounds impeded that entry then those rather strange people driving out there might think twice about risking their cars and lives on the ice. There is no law against driving out on the ice, but there is no sense in making it easy for people to do it. Driving or walking on lake ice. If you go out there on foot or in an automobile, then understand what you are doing. It is not smooth ices. The ice is rutted, rough and slippery. The ruts are four to six inches deep and can tear a car's suspension apart in seconds if the automobile is driven at high speed (which we've observed). It is difficult and uncomfortable to walk on the ice as these ruts and runnels are covered by a thick layer of white fluffy snow. If you sit at the main pier and watch people out on the ice it is common to see them fall, only the thick snow keeping them from being seriously injured. How do we know about the ice? We sent our X-Files investigators out there. They are so young they have cartilage instead of bones. They both fell down, of course. Incidentally, the ice is pretty thick, running about nine to twelve inches deep a couple of hundred yards out from the pier. There is little risk of falling through, unless riding in an automobile that has a bad day. Ono Kine Grinz. We found this place on the way from Lake Geneva to Highway 43, as we traveled to head up to Northern Wisconsin one day. It is very difficult to find real Hawaiian food in the Midwest. To have a restaurant with the kind of quality this place evidences requires comment. 7215 W. North Avenue, Wauwatosa, WI. Stop there if you are anywhere nearby. The purple 'stick' rice is wonderful. The sliced carrots with pineapple and a touch of Kim Chee is amazing and the potato/macaroni salad takes you right into the heart of downtown Oahu. Portions are huge. The food is cooked while you wait, which gives you time to gather supplies like Aloha Soy Sauce, some frozen Laulau Pork or Zippie's frozen chili. If you don't know what Zippie's is then we can only tell you that it is the most successful plate lunch chain in Hawaii.
Care for Lake Geneva
February 27, 2013 ¶ The organization, not the movement. Maybe both. This 501(4) c corporation is set to watch what is going on around our beautiful lake and then do something when things don't seem to be going right for its continued ambiance or good condition. It is the CFLG that took on the City of Lake Geneva and forced it to reveal secret memos that were at the core of the city's lawsuit settlement with Hummel. The cost of that lawsuit was right around four million dollars. Care for Lake Geneva. It is the CFLG that is taking the next step in pushing back against this development company as the second (previously secret) part of the agreement gets ready to be implemented. CFLG is looking at one of the instructive memos to determine if what is called 'contract zoning' exists. It is illegal in Wisconsin for an entity like the city to offer zoning changes as payment or an inducement for a developer to purchase land, or to develop an already purchased tract of land. CFLG feels that there is sufficient evidence in revealed in the secret memo to take this matter to court. Was the memo made secret because the information contained in it would reveal such an illegal arrangement? We don't know, but it does make us scratch our heads here at the newspaper. And then there is this 'divorce' between the development company and its realtors. We broke the story about this division last week. The real estate company took its signs down from the seven hundred and fifty acres of land the developer owns. The property was listed for twenty-two million five hundred thousand dollars. A recent appraisal gave back a current value of only seven and a half million. Would the 'contract zoning' potential legal issue create such an imbalance? Contracting to build anything a developer wanted on that land could very easily yield a value of what they've been asking. Zoned, as it is currently, agricultural, the appraised value is accurate. Did the real estate company cut and run or were they booted out the door? We don't know. We do know that CFLG is filing suit. We don't suspect foul play. We don't suspect corruption, but we are constantly sniffing around for a whiff of anything that will reveal what is really going on. This tract of land is huge, close to the lake and not under the control of people who seem to truly understand what uncontrolled development might do to everyone living around the lake. We, at the Lake Geneva Shore Report would consider joining the Care for Lake Geneva organization if they would have us. They won't have us because they have better taste than that. We do understand. We do agree. Hummel got their millions from us and we don't want them to get one penny more! This company came to the lake and found easy country pickings. No more. If they are going to get more from us then they are really going to have to work for it. No more secret memos. No contract zoning. None of that! We are dug in and thank them for educating us, albeit very expensively.
Riparian Rights
February 20, 2013 ¶ Do you have any idea of what these are? The words refer to the rights of those who live around water or in water (as: on an island) or own water (as in: a lake). There are special rights that go along with water. For example, a person who owns an island, in the middle of a lake or a sea or even an ocean, is entitled to a kind of privacy almost no other property owner is afforded in the United States. Many other countries are the same about this. The island dweller's property may not be landed on by anyone without prior permission. It is strictly private. Any authority attempting to land on the property must have a warrant. Compare this to a regular homeowner. Anyone at all, including any authority, can walk right up to the front door and ring the bell. Who owns Lake Geneva? No single entity or person owns the actual lake. When a body of inland water has its contiguous (on the water frontage) property owned, then the body of water itself is considered jointly owned by those surrounding it. The fact is that Lake Geneva is owned by the City of Lake Geneva, Williams Bay, Fontana, the Town of Linn and many property owners. This creates an environment of extreme complexity. There are many groups and corporations that have risen up to administer the myriad complexities of such joint ownership, more commonly referred to as stewardship. What about the city piers, boat slips buoys, and beaches? Private ownership is rather easy to understand. Public ownership, like the area along the shore of the City of Lake Geneva, is more complex. The city owns the 'rights' to the water in front of the city itself. The riparian rights. Therefore it may charge Gage Marine for renting the main pier. It may charge for the rental of boat slips and moorings and keep the money. And here we get into another area of complexity, and an area where a lot of money changes hands every year. Who collects the rental money and where does it go? The Harbor Master collects. The piers and harbor committee oversee the Harbor Master. Three corporations get preferred rental of a great chunk of the boat slips. Think Gage Marine, the Marina Bay Boat Rental Company and the Lake Geneva Boat Line Company. These corporations pay about half what the going rate would be for a slip or buoy on the open market, where there are over sixty residents on a 'forever' waiting list to get one. This whole situation needs looking into and we are going to do just that. We do think the City of Lake Geneva gets all the money collected eventually, but we're not certain of that at this time, either.
More Fees
February 13, 2013 ¶ The Lake Geneva City Council voted to increase the fees people have to pay to dock, slip or moor their boats. The city administration recommended ten percent but the city council would only go for five. Rationality overwhelmed them at the last moment. The fourth district in Lake Geneva goes us for unusual grabs in April. This council seat will go to one of three people who've filed to be official write-in candidates. There may be more, simply because you can be a write-in candidate for office in Lake Geneva without filing any papers at all. No one is officially running for the soon-to-be-vacant seat, as no one filed paperwork before the deadline with the necessary signatures. Mary Jo Fessenmaier is running as a write-in candidate for that seat in the fourth district. Yes, the same woman who took a twelve thousand dollar hit for legal fees back when Chesen was mayor and while the Hummel operation was setting the city up for a nearly four million dollar hit in court. Mary Jo was opposed to all of what went on back then, and the entire population of residents in Lake Geneva would have been much better off if they'd listened to her. It also so happens that they have allowed, in the voting regulations, people writing a name down only have to get close in the spelling. With a name like Fessenmaier you can understand why that helps Mary Jo. It also so happens that ex-mayor Chesen lives in the fourth district, which should also help Fessenmaier as anybody following their history will come to agree that if Chessen writes down the letter "b" with any four letters of your imagination coming next, she'll get credited with that vote. After talking to Mary Jo, we came to understand why she is running. Nobody was going to run for the seat when she made her decision. She decided that such a situation was bad for the city so she proceeded. As soon as she declared herself a candidate people began to come out of the woodwork. One such person is Dennis Lyons. Yes, that Dennis Lyons! The one who was appointed to the planning commission the night before the vote was taken to start the whole Hummel mess. "He's back!" Not on our watch! We weren't around in those days, being a relatively knew publication, but we are here now and none of the stuff that went on back then is going to miss our notice if it is tried again. Dennis Lyons may be a great guy but when the chips were down how did he play his cards? Pay attention. We aren't recommending anyone for office anymore. The last seventeen recommendations we made went the other way. In a row. Some kind of newspaper record. We came to assume that this did not happen by luck. We came to assume that the public had spoken on their evaluation of our evaluations. Once coming to that inescapable conclusion we decided that we could either recommend the candidate we didn't want to get into office or get out of the recommendation game altogether. We are out. Putting bad, incompetent or brain-damaged people into political office is great for reporting, anyway. If you don't believe that then turn on your television set and start watching coverage of the Congressional hearings. .
First Sergeant Ron Wheatley
February 6, 2013 ¶  This American man is a symbol of everything the American Legion stands for. Twenty-eight years in the Army serving in Infantry positions at home and abroad. Medals. Meritorious service. Outstanding meritorious service. We are writing of this man, and we are attaching his photo, because he has retired from the military and joined the American Legion Chapter located in Lake Geneva proper. He will be seeking work with the legion, to wit: operating the American Legion Canteen located in Library Park. Yes, we could actually enjoy the benefits of an actual real veteran serving us larger hot dogs from the hot dog stand. We could all purchase those (larger) hot dogs and feel proud that we are not only helping the legion but enjoying the company of a fine man who's served us all in every situation and place asked of him. The hot dog stand should be run by men and women we are thanking for their service. And this stand, granted to the legion by the city under very strict rules, will be run in a regulation fashion. No sub-lease. No cash drawer. No games of any kind. First Sergeant Wheatley is a wonderful honorable man. We are going to encourage the legion to take this man on and give the city a grand gift. It snowed and it is going to snow more. The nice part about that is snow shoveling was a subject that actually made it before the city council a few nights back. Snow-shoveling for the merchants. With the snow accumulating again this season this item makes its way back into all of our lives. Why should we shovel for the merchants instead of having them shovel and fining them if they do not? Because it takes care of them and lets them know we really do care. It is not an expensive thing to do. Mr. Carstensen over in the street department could do the job with one additional employee. Just one. Let's do it. We will be after a city council member to put this up for a vote. No rocket science, just good business and care for those people who help make our lives richer and more fun. Our small merchants are our lifeblood. Without them we are simply another lonely lost community with vacant falling-down storefronts. The traffic lights in Lake Geneva are being worked on. CSI, that little consulting engineer firm we love to pick on, is not finished with the work they began on our signals. They are 'tweaking' things to get them right. The lights will now work differently off-season than they work in season (winter and summer). At midnight, off-season, they will go to blinking to help people get through town quickly. Also, off-season, the signals will not be linked to make the flow along main work better, because there is little flow. The signals will go 'independent' to allow shorter wait times. More time is going to be given to pedestrians on those countdown meters! The left turn signals will all work too! We have been studying the corner of Wrigley and Main and the possibility of a signal light being necessary there. During the summer the pedestrians can make a complete mess of that intersection. Pedestrians have no sense of waiting when crossing in the crosswalks. They can just keep on coming, if there are enough of them, and then the cars are blocked all the way back through the intersection at Broad Street. It will be interesting to watch what happens this summer, with the effect of the new automated system at the other intersections. We'll be watching closely. .
Terry O'Neill is at it again
January 30, 2013 ¶ He attends almost every meeting held by councils or commissions in the Lake Geneva area. He pays close attention to what is going on and, based upon his high intellect and long experience with city government, his observations and conclusions are accurate and vital for us to consider as we allow ourselves to be governed on into the future. The following sequence of events he reports on here allowed the city council to reduce our two voting places (the fire department building and the city hall building) to one place (city hall) for local elections. This makes it more difficult for people to park and vote and will likely reduce turnout. On January 16, 2013, a 24-hour notice was given for a Special Lake Geneva City Council meeting to be held the following day at city hall. The purpose of the meeting was to read and pass Ordinance 13-01 and Resolution 13-R04 which combines the two voting stations into a single station for the Feb.19 2013 Spring Primary Election. This was accomplished at the meeting by suspending the meeting rules and going to the second reading thus avoiding the requirement to read the city ordinance at two consecutive Council meetings. The agenda for the meeting did not include the opportunity for citizens to speak on the proposed legislation. The Mayor pointed out that there was no requirement that citizens be given the opportunity to speak at special city council meetings, but he did permit anyone who wished to speak to do so. We have a problem with local ordinances that permit the city council to hold special meetings with a minimal notice block public comments at the meeting, by-pass the second reading of the ordinance and then vote on and pass the ordinance in the same meeting. Unlike zoning changes that require notification and public hearings, ordinance changes do not require any prior notification. The city council's ability to use this blitzkrieg/stealth method of passing ordinances is wrong and should be abolished. The city's ordinances need to be changed to require (without exception) all ordinances to be read by title at two consecutive city council meetings before adoption. Complete copies of the ordinance should be available to the public prior to the meetings and comments on the proposed ordinance should be not only allowed but encouraged before any voting gets underway. Why did the mayor of Lake Geneva, supported by the city council move in this direction? We don't know. We don't like it though, and we suspect a lot of people will agree with us. We wait to see the effect and we continue to watch and report. The snow tubes were trucked in on Monday from the Grand Geneva snow making machines. The tubes were placed carefully so as not to melt at the predicted temperature of sixty-one for Tuesday. No, the people who put on Winter Fest do not watch the weather channel.
Thinking Locally
January 23, 2013 ¶ The elections are coming. The local ones. The big ones. Our city council will be rearranged, once again. Toler is not running. The biggest race was expected to occur between Mr. Kupsic and More Gary Millette in the second district but, in truth, the real fight may well occur in the fourth district where no candidate stepped forward with the necessary signatures. Instead, we have three write-in candidates at this time. They are Mary Jo Fessenmaier (the former alderperson who lost twelve grand when she had to hire her own attorney), Ken Howell, an executive with U.S. Bank, and Dennis Lyons. Dennis is part of the old Shepstone/Chessen mess of management that brought in Hummel and cost us all millions of dollars. Rumor has it. Believe it or not, Dennis Lyons may be the favored write-in candidate, as some say that the fire department, police department and current city management support him. We, at the Geneva Shore Report, knowing all the people who make up those entities, don't believe it. The fire, police and city management personnel of Lake Geneva are pretty savvy characters and not likely to want a return of smarmy leadership and bend-over-the-log-and-take-it kind of management. And what kind of dependability is there in write-in anything? Are we really expecting the public to spend a lot of time figuring out who the write-in candidates are, much less how to spell their names? One school district position in Town of Linn last year was filled by three write-in votes. Another got in with two. This is the kind of governmental representation we all want to avoid. It is one thing where there is great competition and someone gets into office a lot of people don't like. It is quite another when nobody wants to run for office at all. Crossing Main Street, to get to Starbucks from the Post Office. Looking north, hitting the pedestrian button and waiting. The signal changes and begins counting from 20 to zero. Twenty seconds to make it. We did but an older or infirm person would not. These signals need to be changed to allow at least 30 seconds.
Clandestine
January 16, 2013 ¶ The CIA, NSA and even the NRO have nothing on the quiet clandestine Geneva Lake Law Enforcement Agency. "Who are these people, anyway?" comes to mind as we read about the new agreement penned for Lake Geneva's mayoral signature. It turns out that this special agency polices the water of the lake, although it has all the powers of any other police agency in Wisconsin. Drunk boating, speeding, or whatever goes on out there during the summer months, falls within their zone of operations. It is a joint effort of Lake Geneva, Town of Walworth, Town of Linn, Fontana and Williams Bay. The new agreement, to be signed by the leadership of all, allows this water- borne police agency to come ashore, like uniformed salamanders, to hunt and haunt the land surrounding the lake as well as to ply the waters looking for miscreants. It seems that the argument for this well-staffed agency is based upon the fact that the communities surrounding the lake do not have the proper equipment to be effective, even though all those communities have boats, jet skis and even a sea skimmer. We happen to live in a country, state and community wherein more police, more citations and more jail time is always encouraged so it appears that these additional cops will be most welcome. We anticipate near instant signing aboard of this operation. Who came up with a Frisbee 'golf' course? That's the idea for using the City of Lake Geneva portion of Hillmoor, the now defunct and decaying golf course set atop Catholic Hill. Who comes up with these ideas? Some aged hippy consultation firm shipped in from San Francisco. We have only heard good things about this new Frisbee course. It seems that the thing everyone has been worried about is developers coming in and building something obnoxious on the property. What is not obnoxious about a Frisbee course is, that only whacked out escapees from a mental institution are likely to use it, other than a few kids who are not totally satiated having used our other brilliant skateboard edifice. We actually stand in shock as tens to hundreds of thousands of dollars are spent on stuff like this, while the old theater sits there like the rotting main aorta of our downtown. No money for the arts. Spend it on the hippie children of yesterday and maybe tomorrow. We shake our collective head at stuff like this.
'Welcome' Back
January 9, 2013 ¶ The newspaper we chose to send our files to, up in St. Paul, Minnesota, is called the Pioneer Press. We wish we had picked such a strident forward-sounding name for our own publication but our real decision makers were indisposed at the time of our birth. St. Paul, if you will recall from our report a few weeks ago, is the new home of the Welcome Center and Affordable Vacations, or so we have it on good authority. Since the Minnesota Vikings totally tanked in their playoff game against the Green Bay Packers last Saturday we felt it was befitting that we give Minnesota a 'shot over the bow' with respect to what they have coming at them. The Pioneer Press seems like the feisty kind of outfit that might dig their teeth in and give those timeshare people a "Lake Geneva" welcome. The music operation opening above the old location of the Welcome Center we consider a special blessing and this is what we want for our community in the weeks, months and years ahead. Tacky, shabby or thinly ethical business entities replaced by class acts that raise standards and cause everyone to surge upward together instead of away from one another in distaste or fear. Rose's Fresh Market is closing. We hate to report that. Rose's has been one of those class acts we attempt to attract, endorse and help succeed. They have carried products of the highest quality and the staff has been among the most congenial around. That we are running this disappointing news in our 'neat stuff' category is no reflection on how we really feel. Sometimes, when good things happen, a bad thing or two can slip in. We don't want to lose Rose's but that decision has already been made. The management of Rose's came to find our newspaper a little 'too radical' for them to advertise with us or to carry at their counter a while back and we fully understood. We are a bit radical and everyone doesn't love us. We have loved Rose's though and never stopped shopping there, plus they carried the only absinthe around!
Traffic Signal Realities
Januray 2, 2012 ¶ The traffic signals are as adjusted as they are going to get for a while. The low bid company that installed them, with a tremendous assist from our own Street Department, is paid, done and gone. The Street Department is going to have to deal with some specific problems left over. Problems like either turning our senior citizens and the disabled into speed demons or extending how long the pedestrian signals operate. They also need to see to the issue of pedestrian buttons. One should not have to push a button to have the pedestrian light change. That should occur in coincidence with all green lights. It would also be reasonable for the left turn arrow to activate any time there was a vehicle waiting to turn instead of not activating when there is only one. It is true that one vehicle can get through at the end of a green light, but that vehicle is doing so against a red light and when the city fills up in the summer we are going to see accidents because of it. Who cares if one is in the right if one has an accident anyway? Parking sludge. We gut it out. We await the arrival of a parking consultant. That is like waiting through a bad comedian for the band to come on and begin the show. Not that we need a consultant at all. Here is a free 'consult' coming right to you: The machines need to reconfigured to offer two hour instead of all day five hour parking. The idea is to move the people around to induce more business not simply make parking revenue. The city is taking money, slyly and secretly, from small businesses. The machines need better clearer instructions on how to use them. The machines need to be reprogrammed so that people can have the remainder of unexpired time left by the person occupying the space before. There is no reason the city has to be so predatory as to take that money too. They get a slice of everything anyway and getting some time at a meter puts a smile on every potential consumer right as they arrive in town. Residents get it for free. We are not talking bad tasting medicine here. We are all about free resident parking (ten bucks for two years, which is close). The Terry O'Neill driven legislative referendum was officially certified to accomplish that. The signatures were gathered in record time. The City Clerk certified. The City Council met and decided that the issue was not 'legislative' which exceeds their discretionary authority. The City Council may not determine what goes on the ballot in April as the people decide that or we don't have a democracy anymore. It was bad enough that our brilliant city attorney worded the Treasurer referendum so nobody could understand what he or she was voting for. We won't fall for his clever game-playing antics again. If the parking commission wants to allow the residents to park for ten bucks every two years they can make that happen. We don't expect it so we will be filing in Walworth Court on behalf of the residents of Lake Geneva to put this issue on the ballet. We can envision the wording that might be put on this referendum as it appears on the ballot: "referendum to support residents in getting free parking and worms." .
Fact or Fiction?
December 26, 2012 ¶ Are the stories we write fact or fiction or some varied combination of the two? Yes. There are. We attach fictional pieces to some issues, many of which are grounded in real life and fact. Some are not. We write about what is going on around the lake from our perspective and from the perspectives of others we interview or communicate with. Are we always certain we have the proper and comprehensive facts when we write about these things? No. We are certain of nearly nothing. When we wrote of the handicapped parking stalls that had gone missing in Lake Geneva we wrote of that measurable physical fact. Indeed, nine spaces had been taken and turned into regular revenue slots. Why those were taken, how they were then argued, denied, admitted and finally approved for return (7 of the 9 lost) was fact and conjecture. As are all 'news' stories. We can only attempt to be factual as we are dealing with a physical universe that changes all the time and a human condition based upon subjective interpretation of what facts we come to know. Our most commonly asked question: "is that really true?" It always brings smiles to our faces. "We don't know" doesn't work very well as a reply. We know because we've tried it several times. Instead we ask questions in return like "what makes you think it isn't true?" Finding out more about stories we've written, slants we've taken and angles we've shaped and then followed is more important to us than starting out with the 'truth.' Ending up with something resembling that quest is our mission. Everything begins with observation, no matter what human sense is affected or used. After observation comes analysis. After analysis comes proof. Following proof comes conclusion. It sounds logically simple to follow this course of scientific investigation but arriving at truth is much more difficult and complex. Observation does not always yield accuracy (for thousands of years the sun was observed to revolve around the earth). Analysis based upon observation can be just as rife with problems (once weapons of mass destruction were assured to be existent in Iraq every analysis became flawed in how to respond to them). Proof is often flawed because of rationalized beliefs in search of such proofs. Little needs to be said about conclusions. They come as much from former life experience, education and training as they do from observed, analyzed and proven facts. .
What Gives?
December 19, 2012 ¶ The Geneva Lake Level Corporation. What gives? We attached another shot of the water being released from the floodgates in Lake Geneva proper. There has been some rain so we were expecting a slight rise in the lake's level but were disappointed. Lake Geneva did not go down last week. According to our informal measurement it stayed the same, as of just before this issue went to print. But the floodgates are still open and the water is gushing forth at approximately ten cubic feet per second, according to our visual approximations. Why? The city made a move a week ago last Monday to discuss the issue. They passed a note endorsing and supporting the Geneva Lake Level Corporation! What was that? Like anyone cares who is endorsing whom out here. We are all concerned that the lake is dropping and nobody is doing anything about it except 'endorsing' one another. The DNR is notorious to deal with in Wisconsin. The stories of its awful dictatorial conduct are legend all over the state, not just around our lake. The DNR is the apparent authority that instructs the Geneva Lake Level Corporation. That corporation then supposedly instructs the Lake Geneva Street Department. The street department (poor Ron Carstensen again!) takes an iron bar down to the floodgates and adjust the gears operating the level controls. Why do we need a Geneva Lake Level Corporation at all? Supposedly, this august body was organized many years ago to bring all the communities affected by the lake's level into a representative group to have an influence. What influence? We see none in the real world. The lake is bitterly hanging on while all the entities consider, endorse, support and talk. The talk is obviously the most important part. All we do is go down to the gates and take pictures of water lines and openings. What do we know? We do know we believe in physics over rhetoric every time. Every time. Look at the photo. Once again, judge for yourself. We have an iron bar that will fit into the controlling slots, but we're too cowardly to climb the fence and shut the gates ourselves. We think.
The parking czar 
December 12, 2012 ¶ We received an email addressed to our senior editor. The title used was not senior editor however. It was Parking Czar. Spelled that way, not the other 'Tsar' version. We don't really know what the difference is but thought we'd bring it up because we are merely the parking reporters. We watch, attempt to make sense of things, and then write about the conclusions we come to. We don't have to be a czar or tsar or even real bright to do our job. On Sunday we rode about, the five of us stuffed into our new German Panzer armored truck (fearing that our public might decide to rid themselves of late season over-ripe vegetables in our direction). We had ordered magnetic door signs that say "Geneva Shore Report Official Press Vehicle," but then got scared and sent them back for the words "Not the" to be added to the front of the phrase. Meanwhile, we are incognito, and we've named the new vehicle "Clarence" from the guardian angel in 'It's a Wonderful Life." We tried to park in the free lots located behind the small business located on Main Street in the blocks divided by Broad Street. We became consternated by whatever it is our parking mob (it has to be a mob because no organized group of humans could act this way) is up to. We parked and went to one of the huge blue and silver robots. Luke II stared back at us, unintimidated. We'd like to hit it a few times to 'wake it up' or at least give it a mechanical head check, but we didn't. We read the signs. A huge sign right nearby read "METERS IN THIS LOT ARE OPERATIONAL YEAR AROUND." Very expressive, if not downright Germanic. We stared back at our Luke II clone and then noticed, located at an angle right above and beyond another much smaller prim and proper sign. That sign read "Free parking in this lot from November 1 to April 30." We climbed back into the Panzer to reflect. November 1ST was the day the play "Harvey," the one with the giant rabbit, opened on Broadway in 1944. Our senior editor's cat is named after that rabbit. Then we thought about April 30th. That happens to be our senior editor's birthday, but more importantly, it is the day Adolph Hitler committed suicide. We didn't know what to do. We wonder if regular people, not being able to mass together the kind of combined intellect we possess (internet rated at I.Q. 112 using only moderate doses of Adderall) and sitting in a German armored car, could possibly figure it out if they didn't already know. And then it came to us. The city parking mob has been reading the Geneva Shore Report. We discussed our intent to 'fleece the visitors and guests who come to visit the lake instead of the residents' a few issues back. They took us seriously. There is no way tourists are going to figure out what to do so they'll pay when they don't have to. This is not theft. This is merely some rural skimming, sort of like when the city people come out to buy firewood and get sold the 'pond-dried' stuff. We may not get much in the way of cell phone or television service out here in the country, but we weren't born yesterday, either.
Not rocket scientists
December 5, 2012 ¶ The City of Lake Geneva administrative offices (all of them, past and present), the city council (all of them) and committee members made up of representative citizenry, are not rocket scientists. How do we know this without looking at personnel files? We have the results sitting out there in front of our cars every day. The Luke II system, once again, demonstrates that rural areas have to be extra careful because knowledge of technological wonders flows slower to the outback than to the populated areas. To 'take the devil by his horns', the city has decided to proceed with a parking consultant. Consultants are people you call in when you know what the problem is but do not want to face it. Instead, a consultant is hired for big bucks and the consultant gives out the bad news in subtle gentle ways. Titanic stuff like "the exact correct solution was chosen after much deliberation by esteemed representatives looking out for the good of the passengers and it was with full correct analytical forethought that the crew was evacuated in case a nearby passing ship might be sailing by without one." The Luke II system is universally hated by everyone who has to use it. It is loved by the people who made the decision to install it. Those people, by and large, don't use it, by the way. What happened to the money? The city doubled parking rates and added the ability of people to pay using credit cards. Revenue should have tripled. Nobody outside of the inside knew about revenue sharing with the Luke II people, however, and fifty percent of the gross is a very tough number to show a profit from. Still, after all that trouble, all that construction and all that hatred, the system is working. The 'crew' is working hard to figure out how to explain their premium places in the lifeboats and they are doing an excellent job. We personally love consultants. We had three of them come and advise us on how to put out a better paper. The only one worth a damn and we wish we could financially implement her ideas, works for the real paper in town. That the Lake Geneva Regional News wants us to be a better paper is heartwarming. We understand that some of their help is due to the fact that we might be a bit of an embarrassment to the entire industry of mass media and we are right here in their back yard. The other consultants told us to quit before someone did us in: "This isn't London. People over here have guns." We paid them their money and traded the old Range Rover for a German armored field car.
The big boys and what are they up to?
November 28, 2012 ¶ The Geneva Shore Report has taken an interest in the manufacturing companies doing business in and around the Lake Geneva area. We have been quite surprised by the number, size and quality of manufacturing companies located here. Last week we took a cursory look at Trostel and we are investigating further. These companies have some simple things in common that make looking into them or even at them kind of blurry and difficult. Most are privately-held companies so no public records on revenue, income, profit or other information is readily available. Most of these companies are also very much into high security, so it is not easy to interview the people who run the operations. Telephone calls to Trostel failed to gain an appointment with the CEO there. This week we walked through the front door of Brunk Industries, located at 1226 Sage in northern Lake Geneva. The operation's size is well cloaked, although probably not deliberately. You might think an 80,000 square foot building would be hard to miss, but in truth it is. The plant is just down the road from Piggly Wiggly. We walked in and noted right away that the operation has a front desk person. She was very nice. She also said that the CEO (Lars Brunk) would not be available for an undisclosed period of time, but that it would be more than a week. The operation is very high-security with locked doors everywhere but it also breathes "Q" atmosphere (from the 007 movies, if you missed the drift here). Stainless steel everything, and polished. First class everything. We asked if we could have someone show us around but the young lady declined. She said there were designs that might be compromised in the working areas. We asked if the company designed things but all the young lady did was turn red and send us away. We must call for an appointment. Why do we think such an appointment won't be forthcoming? Our first thought was that they had heard of us, but in reality, we don't think so. So we went over to Northern Precision Casting located only a few yards north of Brunk. We walked in and got the Trostel treatment. A single phone alone on a desk in a lobby with nothing else except a couch, chairs and an empty coffee table. We didn't bother dialing. We simply started opening doors until we found a woman working on a computer. She told us that we must call for an appointment. We left. These companies are huge, high quality and obviously making quite a bit of money. In front of Brunk there was a brand new hundred thousand dollar Mercedes parked in a special spot right next to the door. Brunk was unavailable, if you recall. The secretary, or front desk person, did not say he wasn't in. The phrase "Who are these guys anyway?" keeps coming to our minds. We get the feeling that the NSA, CIA, DIA, NRO and the FBI might be doing a whole lot of business right in our back yard. Why else the intense security? Who in their right mind might be walking into metal manufacturing companies in our small community to investigate them in depth and for what purpose are they prepared for just such an event? We are looking around and we are going to keep looking around until we, and you, know exactly what our manufacturing companies are up to and what they are making. It really is our business.
Who are these guys, anyway? 
November 21, 2012 ¶ We have stuff going on in Lake Geneva most of us have no clue about. The Trostel Company has its advertised World Headquarters in Lake Geneva, located on Maxwell Street. They also have other manufacturing sites in Wisconsin, as well as in Mexico. They are also a wholly-owned subsidiary of another company located in Milwaukee. Here is an announcement that probably escaped all notice earlier in the year: "Jay Longbottom has been appointed CEO of Trostel, Ltd., the Lake Geneva-based manufacturer of custom seals, precision molded rubber products and custom rubber compounds. Trostel is a subsidiary of Milwaukee-based Everett Smith Group." Why should we care what is going on at Trostel? It seems that they are planning on revamping their old manufacturing facility, located not far from downtown Lake Geneva, and bringing some of their plastics, seals and machining back home. Part of Trostel was taken over by Hexagon of Sweden, but that part, consisting of plastic wheel manufacture on a giant scale, will remain in Lake Geneva. Go figure. We are trying to wrap our minds around it all. The building these companies occupy just off Maxwell Street are huge. Really huge. It is an old fashioned one story complex, built early in the 20th century when height for overhead trolleys, lifts and robots was not called for. Trostel is about to submit plans for the rebuilding of their plant and operations center right here near the heart of downtown Lake Geneva. We, the citizens around the lake, need to pay attention to what's going on and look over every shoulder we can find of everyone involved. This company is a billion-dollar-a-year company. It is very quiet. It is very big. We are a very small community, so we should exercise a great degree of diligence in knowing what is going on at every stage of this company's plans and operations. Trostel is coming to the planning commission and eventually to the city council for approvals. We will be looking closely at all of this and reporting right here.
It's Over
November 14, 2012 ¶ The national election is over. There are so many things that are good about this contentious election being over they are almost too many to mention. No more obnoxious ads, running one after another on our television sets. Maybe that is the best thing. Our publication is local. We do not really get involved in state or national politics, although our more liberal than conservative 'flavor' would appear to be rather obvious from reading our editorials. Another benefit of having the elections over is the drop off of telephone calls asking for our vote, or to vote at all. Robocalls are about gone. We wonder why they were ever made in the first place. Maybe the majority of the public is not like us. We hate such calls. We feel they demean us as human beings. Those kinds of calls should be outlawed as they were generated by both sides in this last, money-no-object, elective process. Did the nation win or lose by completing the agonizing voting process we go through every four years, and sometimes every two years? We can't answer that question. There are a lot of mad people out there. Losing is not something the American culture does well and bad feelings will be there for a long time. Our nation has not really 'won' a war since WWII and the veterans of the follow-on conflicts have paid a price for that; never matter that they might not have any personal responsibility at all. General Petraeus was, apparently, a most able and excellent leader. But he failed in his personal life and that has become hugely public. Forgiveness will be long in coming from this culture. It is possible, as Nixon actually enjoyed considerable acclaim as time went by after his resignation. The nation did not fail in the election. The nation won. Post-election, it will keep on winning if all those who were so opposed to one another decide that we are all in this together and we need to make the most of it. We are not a nation taken away to demagoguery by our leaders. We are a people that live and work locally, solving problems. Our national situation is of great interest but it is our local situation that should demand most of our attention. Invent something. Do some good works. Say something nice. As Thanksgiving nears, wish one another thanks for simply being American. Christmas will be here before we know it. Advent starts on November 27th so be prepared to take the corner at Louie's, on South Shore Road, to view and begin to feel the spirit. It is a good spirit.
Interesting Communications
November 7, 2012 ¶ Chevron responded to our written request about why premium gasoline has gone up so much without any announcements and why many gasoline stations are only putting up the price of their regular grade. They informed us, by stating "not for publication," that no Chevron Gasoline Stations are known to be participating in any organized program to change price signage in any way. However, they also stated that their stations are subject to local control and operation and that Chevron does not require them to post prices. They added that they charge 'given' rates for their product across the nation and only change rates due to their costs and to the price competitors charge. We, of course, are publishing what Chevron told us. We don't much believe what they wrote, however. Where does one go for valid information in this area? The few energy companies can tell us whatever they want us to believe and we are dependent upon them for any information we seek. American corporations and energy companies in particular, have a very poor track record when it comes to providing any data of any verifiability. We also heard from AT&T, with respect to inactive cell phone towers strewn about the countryside around Lake Geneva. They noted only that their coverage of the area was competitive and of high quality. They said they could not report on transmissions or power operations of any of its leased towers because that would violate the privacy of the tower owners. This argument reminds us of the argument that the federal government and almost all the states use to deny media reports on the death of prisoners they hold: "release of such information would violate the privacy of the inmate in question." Actually, we were surprised to get any kind of response from any of the huge corporations we are dealing with in the areas of energy and communications. We are more used to their towers, buildings and stations, all of which have been redesigned and reorganized to prevent any kind of contact with the public. We are going to keep the pressure on the cell phone companies and figure out the best time and way to motivate Lake Geneva's City Council to get involved about improving our service. We are going to continue to watch the gasoline pricing and gauge what we may be able to do, at the local level, to force some kind of justice from that monopolistic industry. Finally, our continuing investigation of television transmissions available for free through network broadcasts will continue until we have sufficient data to form scientific conclusions.
Writ of Mandate
October 31, 2012 ¶ Mandamus. Mandamus (man-dame-us) n. Latin for "we order," a writ (more modernly called a "writ of mandate") which orders a public agency or governmental body to perform an act required by law when it has neglected or refused to do so. Examples: After petitions were filed with sufficient valid signatures to qualify a proposition for the ballot, the city refuses to call the election, claiming it has a legal opinion that the proposal is unconstitutional. The backers of the proposition file a petition for a writ ordering the city to hold the election. The court will order a hearing on the writ and afterwards either issue the writ or deny the petition. Or a state agency refuses to release public information, a school district charges fees to a student in violation of state law, or a judge will not permit reporters entry at a public trial. All of these can be subjects of petitions for a writ of mandamus. This legal stuff may be boring but it is important. Mandamus is the only remedy when a city decides to do what Lake Geneva has done with respect to the handicapped parking issue. The City has an obligation to put certified referendums on the ballot for the public to decide, if the City doesn't agree with what is inside the referendum. They do not have the right to deny the public an opportunity to vote. If the city council had that right then there would never be any referendums at all. An attorney has been retained and the first step in proceeding to a filed writ of mandamus is being drafted as this article is written. Before a writ of mandamus can be filed, a letter demanding action must be submitted to the city council. The city council may confer with whom they believe to be their attorney (the attorney for the City of Lake Geneva) but will come to discover that that person, serving in that capacity, is actually not their attorney at all. He is the attorney for the city and its residents. He is paid by the city and the rules about his representation are pretty clear. But that is another case to be argued at a later date. It is astounding to watch the political apparatus act in ways that are so ridiculously arcane and counter to what large numbers of the electorate signal are their desires and intent. Having the city treasurer position remain elected instead of appointed should be the decision of the voters. It would seem to be a 'no-brainer,' but not to our elected representatives. Return of the handicapped stalls should have been immediate and made by the people who (inadvertently) took them away. That is not what has happened. Free parking for residents is another seemingly simplistic fix to an obvious problem but has not been treated as such. Going to court over and over again is expensive for the city and for the residents, but it become the only recourse to such obtuse bureaucratic stubbornness.
Water War?
October 24, 2012 ¶ There is a quiet, unseen and barely battle going on between the people who live right on the edge of Lake Geneva and the people who inhabit certain parts of the banks on the White River. Incidentally, the White River is navigable by small boat, kayak and canoe at certain times of the year. It flows out of Lake Geneva, under the Main Street Bridge, behind the Grand Geneva Resort and then on into Burlington until it combines with the Fox River with waters headed south all the way to the Illinois River. It seems that snows from last winter were sparse, as they are expected to be this winter. Then, during the summer, we had a full on draught of huge proportion. Lake Geneva is spring fed (from a glacial rift way down underground) believed to come all the way down from Lake Superior, so it maintains its depth pretty well. But the past seasons have been pretty tough. The near water-dwelling folks along the lake have piers. The ends of those piers are set into concrete 'shoes.' Those shoes, if the lake lowers due to opening the dam gates too much or too long, will be met by winter ice. Bye-bye expensive concrete shoes. So the DNR is caught in the middle. The White Water river people want more water and the Lake Geneva dwellers do not want to part with any. Gunslingers are being advertised for our West. "Have Water gun, Will Travel," would be an excellent advertisement to run in the San Francisco Paper if you might be seeking such employment.
More Parking Drama
October 17, 2012 ¶ We are always writing about parking. The city is adamant in wanting to retain every single space, of the more than one thousand, as a 'significant' revenue source. This means that the handicapped parking referendum, opposed by the city council and all of its advisors, will likely be fought all the way to court and resolved by 'writ of mandamus." Such a writ would have to be issued by a Walworth County Judge located at the court in Elkhorn. Mandamus means (in Latin) 'we command.' This writ, if issued by the court, would require that the referendum, duly signed by enough of the citizens and certified by the City Clerk, would be ordered placed on the next ballot for people to vote on and decide. The City of Lake Geneva has determined that, barring such a writ, this issue will be strictly the business of the parking committee under 'administrative' actions. This presages the second legislative referendum signed by 400+ residents of Lake Geneva that has become known as the 'citizens' parking' referendum. It would allow all residents to park in the city proper at any of the regular metered stalls for free (ten dollar fee every two years). We estimate that this referendum, if passed, would cost the city significant revenue loss from approximately one hundred of those very important sources. It is our assumption that this 'citizen's parking' referendum will be referred to the same parking committee to be treated as an 'administrative' matter. We also assume that both administrative measures will fail to be implemented by that body. Our city attorney has referred us to the 'Mount Horeb' decision, which has been used as case law in other mandamus cases. Strangely enough, the Mount Horeb decision was very much in favor of the Village Council being forced to place just such a writ of mandamus on the ballot by a riled up community over other issues. It is going to be interesting to see how this all plays out over the coming months. The Luke II system is a bad system and work must be done on it as we go through winter. Only the people, who installed it, are not subject to it, or helped place it into existence like it. If you don't believe that then walk down the streets of downtown during the summer and ask people using it. We can do a better job for our citizens and our guests.
They Were
October 3, 2012 ¶ There is a handicapped wind blowing. The loss of the nine handicapped stalls became an issue many months back and was taken up by Terry O'Neill who set about getting over four hundred signatures to file a direct legislative referendum on the issue. The city clerk certified those petitions. The process that is supposed to follow is simple. The petitions are submitted to the city council for a decision. They were. The city council then makes a decision to approve the issue the petitions are about or deny. Last week they denied. What follows should be the placement of the issue on the next ballot for the citizenry to approve or disprove of. This is where slight of hand appears to have entered the picture. The city council disapproved and then a statement, much like a bill 'signing statement' was read by the mayor. The statement basically explained the powers and 'administrative' responsibilities of the Parking Commission and referred the issue to that body. The city vaguely alleged that this 'converted' the legislative nature of the submission to an administrative matter to be made by that commission. It would appear that the city is not used to dealing with legislative referendums. The city council, the city attorney, the mayor nor city clerk do not have the power to keep a fully certified legislative referendum from going on the ballot. The very nature of the legislative referendum Is founded upon that legal tenet. Legislative referendum is the single way a body of local residents can take a matter to action if it feels that its representatives are not representing them. This matter might be resolved if the Parking Commission, which has placed the matter on its agenda, gave the stalls back on its own authority and the referendum was withdrawn. Otherwise it does not matter what the Parking Commission does. It is an advisory committee reporting to city council. The referendum, once certified (and it was), must be placed on the next ballot, by law. Whether the city attorney can advise that a measure is 'administrative' rather than 'legislative' is a case for the courts as it would appear obvious that people should be allowed to modify and influence the representatives they elected. The council has thirty days in which to act on forwarding the measure for placement on the next ballot. If it fails to do that then it is a matter between the city council and the Walworth County Courts. It is interesting that the parking commission, on March 15, 2012, recommended to the city council in writing that thirteen handicapped parking stalls be eliminated. The parking commission took no further action. The city council took no action on the recommendation one way or the other, yet the parking stalls were removed.
Defenseless
September 26, 2012 ¶ "Cold-hearted orb that rules the night…" is an excerpt from a Moody Blues song, but it serves as a descriptor for what the City Council of Lake Geneva did the other night. They ruled against the handicap ordinance that would have brought back nine spaces lost to residents in this new parking fiasco arrangement. They voted all of them, for the dogs to have a swimming beach no matter what the cost but handicapped people got nothing. They are, after all, handicapped and therefore defenseless. Sarah Hill spoke against the ordinance along with Jim Conners, the Mayor. Their reasoning was that it might take something away from the authority of the Parking Commission! Now would that not be truly terrible. So we must come to you, the electorate, for a real decision. Do you have a warm beating heart or are you of the current majority on the city council, warm beating heart replaced by cold near-reptilian Teutonic device? Which is it going to be? Have we so misread the feelings of this wonderful city on this wonderful lake? Mr. Mott and Mr. Hougan voted for the handicap ordinance. None of the others cared. Not a whit. Not a bit. And we are becoming used to this. It is the singular reason we are asking for the incomes of aldermen and mayor be increased. We simply have to have a higher quality of representation doing our bidding. The Geneva Shore Report got mentioned several times as being behind this new ordinance. We were. We admit it. There is no legal document requiring that any city have any handicapped parking at all but we thought we might at least have a decent number. And so the easy solution is sidetracked and avoided. What could these aldermen have to gain? Who in hell could possibly know or tell. Rationality does not pervade city council meetings. Citizens should attend in numbers, as the humor is worth it. They are going to vote down ostensibly free parking for residents too. That is a given. And we are going to take that to the voters, as well. And then we are going to take those alderman's jobs to the voting population. You deserve to be represented by people who think and act like you. We may be wrong. Handicapped parking and free parking for residents may be voted down. If that happens we will sell ourselves over to the Lake Geneva Regional News and become what you are used to.
Fighting Among Themselves
September 19, 2012 ¶ Written in response to an editorial published in last week's GSR:
IS THERE ANY HARM IN BELIEVING IN SCIENCE? Science teaches us that Love is nothing but a chemical reaction. Science teaches us that every molecule no matter how complex, every atom, proton, neutrino etc. are all subject to and controlled by the laws of the universe. Science teaches that every action, reaction and movement of everything follows and is controlled by the laws of the universe, then I ask you, with every part of which you are made, being controlled and subject to the laws of the universe, how then can you (being the assembly of controlled parts) be free? So now I ask. Are you free? If you say "yes" please explain which laws of the universe you were able to alter or violate? If you cannot alter the laws of the universe that control every molecule of your existence, then you are just a biological robot (very complex robot but just a robot). A robot initially programmed with DNA molecules that is capable of learning and progressing and through "words" are able to communicate with other robots so that they and you can benefit from each other's learning. In the name of science people have done unspeakable things to animals and horrible things to human beings and it continues today. Just to list a few: bloodletting, lobotomies, electro-shock therapy, daisy-eye and cranial injury tests. Also in the name of religion some people have done and continue to do unspeakable things to their fellow human beings and I will not defend the cruel actions of either group, but misguided as many have been in their actions many have believed that what they are doing is the right thing to do, which is the same guiding light good people follow. Every person has fundamental beliefs on which they base their decisions and attacking those beliefs will not change their beliefs. It will anger them and then they will block communication to defend against the attack. Science is a learning processes built on previous flawed concepts surrounded by erroneous and false theories. The laws of the universe do not change, but science's understanding of them changes constantly; whereas, religion is built on a rock with fundamental beliefs that do not change. So to speak there are people who are based on land, there are people who based themselves on the sea and a few who are based in the heavens and I love them all and it bothers me when they fight among themselves or with each other. Terry O'Neill
Our Wonderful World
September 12, 2012 ¶ Revenue. We are big on revenue this issue. We are especially interested in overlooked or new sources that bring revenue into the City of Lake Geneva from the outside. It is our intent to support ideas that lower the costs of local residents and the people who run our small businesses. The new skateboard park was built with resident taxpayer money but is available to anyone who wants to use it. The area is poorly maintained (teenagers do not make the best custodians in the world) and we have it on very trustworthy authority that there is a certain amount of illegal activity going on as well. Charging non-residents, using a system similar to that at the beach (using wrist bands, not the cash drawer!), would allow for a part-time city employee to be hired and on the scene at all open times. There is also a safety factor involved in that skateboarding is inherently dangerous. If a fee of between five and ten dollars was charged, it would not only pay for an employee, minimize other problems, and any overage would flow straight into the city's coffers. Counting the number of skateboarders proved more difficult than we initially assumed, as skateboarders come and go at a much higher rate than people using the beach. Last weekend we approximated the skateboard park usage at a little over four hundred skateboarders. Calculating that twenty percent of them were actually residents we arrived at a revenue figure (using seven dollars as our rate) of around $2400.00. Summer weekends would more than support paying an employee, erecting a small facility to support him and a neat sum making its way into the city's general fund. The idea of charging kids for using the park has merit in that there is liability as well as supervisory expenses to be considered. The skateboard park would become a cleaner, safer and more community-friendly part of our wonderful city.
'Do-Gooder'
September 5, 2012. The Walworth County Fair is going on as this issue is written. The number and kind of entertainment provided at the fair continues to increase in number and quality every year. The most difficult part is finding your car after you park it, especially if you've taken in the copious quantities of beer served there The dog swimming issue has been resolved and signage will be erected near the kayak launching ramps on West Beach. There will probably be no noticeable effect or changes this season. Next year could present quite a different picture, however. The number of dogs swimming has remained quite small because the practice has been known to be illegal. The number of dogs swimming next summer, particularly as it becomes known that dogs are allowed to swim, may skyrocket. If that happens then those people who wanted to have a dog swimming beach, but thought it would be better to refashion a part of the beach further east, might have their way after all. It does make logical sense to have fences, special water entry and some kind of limiting liability measures fully in place. Lake Geneva is not the first town to have a dog beach and it might do us all well to conduct a study of what other towns have done with their areas and how it has worked out. Sal Dimiceli received the City of Lake Geneva's highest honor at the last council session. Sal's name and photo are what you find if you look up 'do-gooder' in Webster's Dictionary. He does wonderful things for the people living around the lake. He feeds the hungry as well as paying bills for infirm old or disabled citizens. He also runs a food pantry that feeds hundreds every week. Sal's commemoration and thank you plaque will remain displayed on one wall of Lake Geneva's municipal building for another week. We encourage everyone to stop by and read what it has to say. Thank you, Sal, for all your hard work and the time you take to do such great works. Our beloved 'institution' of helping the poor and downtrodden. Sal, being awarded a plague for his generosity and long suffering service to the 'real' people of our surrounding community.
So Fitting
August 29, 2012. Atlas shrugged. We are getting tired of holding up the world on the issue of the little former executive's playground we have all come to know as the sales operation of little hot dogs at the corner of Library Park on Wrigley Drive. We cannot get the City of Lake Geneva to stick to the principal of legal lease obligations, even to the point we've made about the simple fact that the city's decision to deliberately look the other way will one day allow other organization with city leases to demand they be treated in the same manner. We cannot get the local American Legion chapter to withdraw the illegal sublease and meet their honorable obligations to our city. We cannot get the current illegal sublease holder to withdraw. Finally, we can't seem to get up enough public enthusiasm wherein the people will call or go visit all of these entities and demand they stop allowing people who are not veterans to hide behind the honored banners of those who served with distinction. It is not our intention to get anyone to resign from the Legion, which happened yesterday. We do not want veterans to resign in protest of this seemingly small minor matter. We want them to protest and protest some more until there can be no denial that we are a country of laws, not of men. We observed a woman walk by and berate the sublease holder verbally for not being a veteran and demanding he leave. That is the kind of protest we are talking about. Social protest. This paper has not carried spurious allegations as others have alleged. We published the Legion tax forms wherein the Legion Chapter itself stated, to the IRS, that they were collecting rent for the canteen. We published the Legion's lease with the city wherein the wording states categorically and clearly that the 'canteen' cannot be subleased under any circumstances. Finally, not one person has come forward to allege that anyone running the canteen is a veteran. Summer is almost over. The canteen will close and a calming cold winter will settle over Lake Geneva and this situation. Nothing will be done to change anything prior to that winter (we have come to accept some simply facts about local government and local organizations) or during that winter. It is our sincerest hope that the New Year will actually become a new year of change and that the problems in this will be properly considered, analyzed and fixed by the opening season of 2013 That canteen makes a lot of cash. A lot. That cash needs to be directed toward the Legion and the veterans who make up that Legion. They served with honor and they deserve to be treated with honor. The 'old boys' club needs to move on down the park. Maybe the city can purchase one of those elegant Medieval Bedouin tents with large cushy pillows strewn about. It would be so fitting, and might become an attraction all on its own.
Great Lemonade
August 22, 2012. The Jaycees put on the Venetian Festival once again this year (their 50th presentation) and the grass of Flat Iron Park will be a long time in recovering. The carnival was everything adult Americans expect from this traditional collection of rides, games and strangely decent fast food. The rides and games were total rip offs, but that is also in keeping with tradition. The lemonade was the best single feature of the whole operation and the Funnel Cakes were not far behind. At six and seven dollars, respectively, they weren't cheap either. There were no bumper cars this year and that exclusion was missed by almost everyone. The Jaycees should insist on having the cars back next year. Our X-File investigators have been on patrol, driving by and watching the Welcome Center (on Main with its big deceptive sign still glaring out at every newcomer), and it's now more deeply- hidden-away affiliate, Affordable Vacations (across from Keefe Real Estate by Wal-Mart). There does not seem to be much activity at either location, which we think is good news as the summer is not over yet. We don't know about any complaints to either the district attorney or to the police department but we are keeping our ears to the ground. Summer will over soon and not a bit too early for some who didn't do so well in this, the hottest summer of all time. Businesses did well. People came and stayed. People loved the outdoor dining. People nearly universally hated the parking situation however, which was made much worse by the change to this kiosk arrangement brought about by a misguided local government. Sol, the master temporary tattoo artist and man of some renown, puts a dragon on the shoulder of one of our X-Files investigators at the paper's expense. Our expense package is pretty arcane. Sol works out of his small tattoo and glass shop located at Riviera Pier.
It Keeps Getting Funnier
August 15, 2012. The beach! Yes, our humorously run and gigglingly delightful eighth of a mile of sandy fun is back in the news. It would seem that a problem we brought up a couple of months ago has been solved by the wizardry and cinematic exposure beach management has inserted into its operations. The money: What do you do with so much cash coming in every day? The bank is now in Walworth. We postulated that Brink's, or one of the armored car companies could be hired to make the runs every day. We even considered using a local police escort, but the chief indicated that this was not being done. Finally, we found our how cleverly management came up with a more effective, cheaper and much more exciting solution. Coolers. Four identical coolers are used, similar to the one we used in our photograph, but only one has the cash in it. Four employees are dispatched, each with a cooler. They take the coolers to their cars and then drive away. The employee with the cash cooler drives to the bank and makes the deposit. The others go home and return their coolers the next day to do it all over again. There, straight out of the "Italian Job" or maybe "Thunderball", this method solves all the problems of security, cost, danger, and even adds a bit of fun and adventure to solving the problem. And the whole thing has one grand additional benefit. It makes you start laughing until your eyes are tearing and you have to be slapped on the back to make sure you're all right. We cannot make this stuff up, as weekly; it just keeps on getting better and better. How could we possibly replace the beach staff with real human beings? It would ruin everything. When this issue of The Geneva Shore Report hits the stands the beach operation is going to need an aortic stent. They will no doubt have an intense meeting about what must be done. We predict that their decision will be to add two more coolers to confuse anyone who might think there are four, and at some point they'll have to hire some more family members to carry them. The super-secret security container designed to hold the days cash receipts from the beach. There are four of them. We can's show the real ones as that would be too tempting for the person or persons who are certain to rip the city off sometime this summer or next. We are such wizards out here in the country.
Liability to Reflect Upon
August 8, 2012. Last week the Piers, Harbor and Lake Front Committee met to discuss business. The mayor was there. Other people too. In particular the two beach guys were there and they had some things to say. They actually admitted using the cash register (of which there exists one for the two entrances!) but using it as a cash drawer and not ringing up customers on it. This is after the City Treasurer was told directly, months ago, that the beach receipts were, indeed, going through a cash register. We guess they didn't tell a lie there but we wonder what she will think. The 'guys' also talked about how they could not accept credit cards (not because of expense), as it would slow traffic. They also talked about how there was plenty of supervision at the beach as their families work there with them. Can we lay this out for you in power point? 1. The multi-hundred thousand-dollar year cash business of the Lake Geneva Beach is run by two cash drawers. 2. The two people who run it have family members working with them. 3. They do not accept credit cards because it would 'slow' business. 4. The City Administrator is encouraging the city's parking meter system that currently accepts credit cards for beach passes, to no longer do so. 5. The former head of the committee controlling the beach finances is none other than the current illegal sublease holder of the American Legion Hot Dog Stand! We do not want to make allegations here so we will not. We will point out however; that the five 'PowerPoint' occurrences we have illustrated here are a recipe for only one thing we can think of. We leave it to the reading public to think about other alternatives. The mayor did state that things were going to change at the beach. We don't know what he meant by that, as the summer begins to draw to a close. We think it means that this whole issue needs to be stalled into the winter, where it will lay in limbo to be forgotten by the next summer season. But his issue is not going to go away. The City Treasurer, the City Attorney, and hear of the Piers, Harbors and Lake Front Committee have fiduciary responsibilities regarding money that is taken in from beach revenue. They have not only a legal and moral responsibility they have a liability they need to carefully reflect upon.
Great Guns
August 1, 2012. The return of our lost handicapped stalls referendum is going great guns. We should have enough signatures for Terry O'Neill to submit them to the city when he returns from his vacation next week. This will be a 'direct legislative' referendum, which still goes to the city council. They can act upon receiving it to implement the return of the stalls or they can ignore it, in which case the stalls are returned anyway by edict. The council needs to make no decision. We have attended quite a few council sessions and can now assure the public that the city council is outstanding in its ability to make no decision. There are still a few signatures needed. Petitions are to be found at the Kite Store on Wrigley, the Olive Oil Shop on Broad Street, The Geneva Java Coffee Shop or at Min's, also on Broad Street. Find one of those petitions and get your name on it if you are a resident of the City of Lake Geneva. Interesting enough, the manager at Piggly Wiggly would not let two of our petition circulator's use the parking lot to solicit signatures. We quote: "I wouldn't let my own father collect signatures here," we felt said it all. We wonder how his Dad might feel about that. The next referendum is to recover the senior parking stickers taken in this last round of parking insanity rulings. We want the seniors to have parking all day for free. That's right. No limit on our senior residents. They don't stay in stalls all day long and they spend pretty good money at our small businesses. And they are residents. We are going to continue to go after benefits for our residents. Our visitors are important, but it is our visitor who we want to pay the bills for visiting. This Land is Our Land, so sang Woody Guthrie, and we believe. Following the seniors' referendum we will attempt to extend the hours for other residents and bring back this parking company to fix the mess of a system they came in and installed only two months ago. We are stuck with the system but we can demand that they fix all the glitches…which they can damn well pay for. We have a competent city attorney and it is high time he started representing the city in the pursuit of righteous lawsuits and not simply defending it. The guy from the hot dog stand counsels with the guy from the beach. We don't even have to wonder about what they are counseling about. How to use and maintain cash drawers 101…or something like that.
Policing Parking
July 25, 2012. "If you gotta play at garden parties, I wish you a lotta luck, but if memories were all I sang, I'd rather drive a truck." The lyrics are from Ricky Nelson but the sentiment is our own. We went to a parking commission meeting and found it to be a repeat of a Jaycee meeting from many years ago. The thrill of attending and speaking at such meetings eluded us then and it eludes us now, but the commissioners seem to love it. They spoke of their greatest problem with the new parking system: policing the local residents who might be cheating on their free two hours. Unbelievably, after installing a parking system invented by defrocked priests from the Spanish Inquisition, and raising revenues from a half million to about three million per year, their greatest fear is how they might be screwed by local residents. They seem to have forgotten, who in hell they work for. About the lost handicapped spaces, they decided to put it on the agenda for August 21st, after which, if they approved (which they damned well will not) then it would go to the city council so it could be put in a frozen meat locker for the winter. Our direct legislative referendum is proceeding, and we told them that it would be so. Our referendum to get free senior stickers good for all day on these dorky meters will be initiated when we are done collecting for the handicapped. As of this issue, our movement, spearheaded by former Alderman Terry O'Neill, will have collected two hundred and fifty of the three hundred and fifty-five resident signatures necessary to force a referendum. Took the city nine handicapped parking places…when they gave us this new "Scarecrow II" parking system. Volunteers have been canvassing business and residential districts to gain support. So far there have been only a handful of people who've said no. Reasons ranged from "there are not enough places for regular people. We don't need handicapped spaces," to "most placards are used by people who are not handicapped at all." The first objection struck our volunteer dumb and the second stupefied her. She asked if the person she was talking to had a handicapped placard…which he did! He would not sign. Those pesky crooks out there! The ones who can't get away because they aren't able to run or maybe even to walk.
Terry O'Neill, Godsend
July 18, 2012. The parking commission is taking note of the hue and cry over the current parking situation. The Luke II machines have proven to be a failure. Regardless of the massive increase in revenues they are generating, the vast majority of residents and visitors to the City of Lake Geneva want to be part of the mob that hauls each and every one of these machines and dumps them off the end of Riviera Pier. We have spoken to the head of that commission and we found good sense and a lot more understanding than we were prepared for. Be on notice, the City of Lake Geneva leadership knows that our current parking system sucks. The question becomes what is to be done about it. The second referendum organized by the GSR (with the wonderful Godsend of a man named Terry O'Neill), following the first one about keeping our Treasurer elected (on the November ballot for you to decide, hooray!!!) is about getting our handicapped parking places back. We were told to show up on Tuesday to see if the Parking Commission could accomplish this internally. We are going to that meeting. If we can avoid a referendum then we could get the parking stalls back much quicker and without any more expense or time on our part (and half of us are Republican, so you can understand!). We are also going to push for a return to senior stickers for parking. We are in favor of the effort (not our own) to convert the municipal parking lot across from city hall into an 'employees only' lot. Once we have accomplished some of these necessary objectives we are going after the 'whole ball of wax.' The Luke II people need to be called back in and put on the carpet. They did not know about the ridiculous glitches before they sold and installed this mess? The 'put a quarter in and clear somebody's five dollar payment so that car gets a ticket on top of losing the fin?' The 'ten percent first quarter just gets eaten glitch?' The 'paper jamming glitch wherein the poor saps who put a big chunk of change in to take their family to the beach gets stuck with paying double or going home?' They knew and they came to the country and pulled another scam off, knowing that Lake Geneva had probably not seen this scam before. We've seen it now and it is going to cost them, if we have anything to say or write about it at all. As with President Reagans "Mr. Gorbachev, tear down this wall!" we are shouting "Mr. Conners, no parking according to Luke!" Finally, we are taking as many handicapped people to the parking commission meeting as we can round up. We want them to roll into the chamber in their wheelchairs waving their blue handicap parking plaques. We will have photos and share the great fun (and results) of the meeting next Wednesday.
Boredom
July 11, 2012. The city council met on Monday night. They decided nothing, so it was a typical council meeting. There were readings on things that did not get read. There were hearings on things that were heard, over and over and over again. All citizens should attend a city council meeting in Lake Geneva. Those citizens would come away with an understanding for the word 'boredom'. How does the city find people to sit through hour after hour of such stuff, where the public is basically allowed an open microphone to utter stuff that even karaoke crowds would boo. There should be a rule at council meetings that require people wishing to speak to first blow into a breathalyzer. The main subject, covered ad infinitum, was the attempt by people supporting the city's purchase of the dead theater on Broad Street to make it into a new performing arts center. The idea has merit. The current wreck of an old theater should be turned into a performing arts center. There is little question about the project's merit. The problem is that current Lake Geneva representative government is best summed up by a man sitting on that august council named Mott. He is opposed to any spending of money for anything. His questions about the performing arts center were all cleverly worded to indicate that if it was a good idea to have such a performing arts center, then it should be done privately. If private money is not available, then screw the whole thing. One man stood up and indicated that the arts were 'people's hobbies' and should not be supported by tax money. That man is not an idiot. He is merely clustered under the new anti-government wave of citizens who live like ostriches, with their heads stuck firmly underground. By and large, the city of Lake Geneva is set into the center of a deeply conservative population base. Spending money, even on projects that have proven to be wonderfully supportive of the current ambient Lake Geneva environment (like the Riviera Pier, Library Park and many more) is simply not thought of as worthy and necessary. People like Mr. Mott, casting his decisions consistently against any development that is not 'free enterprise', cause local culture to regress. That regression hurts us all as a 'no' vote on the performing arts center might prove. Parking was not resolved. There will be no resolution of the parking situation until the whole mass of machinery is recalled, reworked and reprogrammed to support the people living and visiting our city. Wherever revenue is king, the citizenry are peasants. Make yourself heard about this issue. The mayor is being accosted by people upset about the parking disaster. Be one of them. Jim Conners is mayor and you may reach him at (262) 248-0378. Talk to him about the parking.
Our Position is Obvious
July 4, 2012. The first referendum (petition) was filed on Monday morning. One hundred and eighty-six signatures were on the petition (only 157 were required). The first referendum is one putting the City of Lake Geneva treasurer's position out for vote. Will the position continue to be filled by a person elected by citizens, or will the position be appointed by the city council? That does not seem like much of an issue unless you consider just how many jobs and operations around town are run by current and former alderpersons. We learned something by living through the national economic meltdown, although our country hasn't taken much action to prevent a similar thing happening in the future. We learned that we need more oversight, not less. The decision to continue with a treasurer elected by the people will be placed in your hands in November. Our position is obvious. A second referendum, to take back a reasonable number of metered spaces for our disabled and handicapped will be available signing next week. Since there is no current parking ordinance that covers the number of handicapped stalls, the city will be proposing one for your consideration, should we get the necessary hundred and fifty-seven signatures. What does the Chamber of Commerce really do? It has a terrific little building right on the lake (in Flatiron Park) and gets about three hundred grand per year, from half the room taxes paid to the Grand Geneva Resort. It gets another hundred from the city, plus what it takes in from memberships (we belong and pay every year). More than half a million all told. One guy runs the operation with three employees. Two employees recently left, but would not state publically why they left. The restaurant Pier 290 is open, without fanfare or a lot of press. It is more a gift to the lake area from Bill Gage and his family than it is a business. We don't know how many years it will take for the place to cover the expenses of building, it but Pier 290 is fast becoming an icon in the heart of Williams Bay. You simply must go there and experience this wonderful place. Quiet class. Endearing ambiance and elegance. We love Pier 290, and they don't even advertise with us!
Scooter Swarm
June 27, 2012. The Amerivespa scooter thing is over. Like locusts they descended upon the lake last Saturday morning and like locusts, their appetites slaked, they fled on Sunday night. They came to us over a thousand in force, dead set on breaking the Guinness Book of World Records mark of 822 scooters riding together in one mass around a metropolitan area. They had such high hopes. A beautiful Saturday night arrived and the entire group decided to scoot over to the Grand Geneva to party. Sunday morning came (they were required to perform their feat early in the morning before traffic got too bad) and so did deep dark disappointment. Lake Geneva's ability to throw a party is legend. Only 661 scooters were counted that morning for the record-setting attempt, the remainder lying dormant, waiting for riders who could not answer the call. We have not lost it. This notorious haven for spring-flingers and college party-goers has not lost its touch. A few Harley Davidson's came through town to look down at the sputtering little scooters, but they left fairly quickly, perhaps recalling who wins when a huge flock of sparrows an attack a fierce predator hawk. We're going to continue to push for a no-smoking ban on our city sidewalks, especially around the new outdoor eating places. We are going to keep after the city to demand that smaller trucks be used for deliveries, as well. These things affect the ambiance of the lake just as much as the cleanliness of the water and the security of linked communities dedicated to the enjoyment of visitors and locals alike. The scooter 'locust' plague descended, readied themselves to break a record, went out to party with the locals the night before and then failed to get out of bed in the morning. We understand this kind of thing and hope they will come back to party some more!
We Applaud 
Their Efforts
June 20, 2012. Kids in Fontana are banding together to begin a campaign for long boarding. Long boarding is not skate boarding. Not really. It is a faster sport and usually is done only on city streets or other concrete runways that are long with a steep descent. Fontana has many streets, relatively traffic free, that might accommodate these kids and their long boards. But Fontana also has an ordinance specifically banning 'play vehicles.' Skateboards are placed under that definition. The kids who came to me, Jack Wright, Shane Koch and Everitt Black, thought that long boards would not be considered skateboards but they soon saw that their reasoning wouldn't hold water. These kids have protest "T" shirts. These kids have a petition they are circulating and these kids have copies of the city street-related ordinances. They are not sitting all day and night in front of computer consoles or talking on cell phones. These kids are out there living it and trying to band together to do something pretty neat. We applaud their efforts and will help them any way we can. We called Cindy Wilson, one of the people on the council in Fontana. Actually, a wonderful woman with a real brain. Her worry was safety. These long boards travel very fast and when you add cars to the mix, even only a few of them, Cindy's concerns must be are real. Bittner's Bakery is open. We love this new place. Just go in there and sit. The smell should be on the price list! Their bread is to die for, as are their cookies. Pier 290 is not open for business yet. We met the grand dame of the Gage family and were totally impressed. She was visiting the restaurant with some of her old college buddies. Our senior editor walked in among them, looked at the décor with a serious expression and said: "This place is not over budget." The entire group broke into laughter. The quality going into Pier 290 is apparent. Suffice it to say that there will be nothing, nothing, like it for a hundred miles around.
Bright Light of Truth
June 13, 2012. Former Alderman, Terry O'Neil, now turned community activist, was recently written about concerning his effectiveness as an Alderman while he served and now in his role as activist. The analysis was tepidly unfair and sadly lacking in thanks. Alderpersons serve in three-hundred-dollar-a-month jobs (it ought to be at least a thousand, just for the punishingly boring meetings they must attend), while the mayor gets around six hundred (he should get two grand). The City Administrator makes a hundred, which seems okay. Terry O'Neil decries secret meetings and closed sessions. And he is right to do so. The thin arguments in favor of such meetings spin around personnel compensation issues and revealing city posture in future negotiations. We are sorry, we should not have written" thin". We should have written "preposterous". Bring all personnel compensation right under the glare of real white and pure light. We don't need any negotiation positioning with anybody around this lake. We just need good common sense, a sense of fair play and some real displays of integrity. While our national governmental leaders cower and hide behind secret determinations (as with using drones to kill suspects) our small communities should be going the opposite ways. Terry O'Neil is a hero. He is also right. He is fighting because he thinks things can be better. He shares the mission of The Geneva Shore Report. This paper is all about truth, justice and the American way. It is secret back room cronyism that cost the city millions to Hummel. It is closed sessions that allowed them to walk away, having made a fortune and having had to spend nothing to get it. Hummel and the Welcome Center have a lot in common. Our lake communities need to bath in the light of revealed facts, consider such facts openly and then decide things based upon well founded opinion and applied intellect. Down at Big Foot Beach a new sign has appeared, screwed to the back of the "Sasquatch Crossing" sign at the crosswalk. We don't know where it came from but we found the expression printed on its surface particularly applicable: "No one gets in to see the Wizard. Not no one, no how." We do not need any controlling figureheads hiding behind the curtains. We don't need a Wizard. We need more citizens like Terry O'Neil and he does not hide behind any curtains. Terry O'Neil is fighting for all of us by shining a bright light of truth everywhere he goes and onto everything he does. We applaud him and thank him from the bottom of our heart for his (normally thankless) work and the endurance it must take to suffer through the slings and arrows thrown at him by a small percentage of the public that either does not understand or simply does not care. He cares. We care. We hope you care.
Riders on the Lake
June 6, 2012. Field Stone Farm Carriage and Pony LLC run the two carriages that seem to clog up the area right above the base of Riviera Beach during the summer. They also provide a good bit of classical personality and some much needed service. Caroline Ausman has been doing this for nine years now. She has a few other drivers, all schooled in the lore of Lake Geneva and some of its famous places. The rides cost fifty bucks for an hour (you get the whole carriage which carries around five or six people) or ninety bucks for two hours. They concentrate in traveling slowly about the neighborhood around Maple Park, which has a ton of history and is simply lovely. Caroline is one of those tough but tender cowgirls and a lot of fun to encounter. We encourage you to give it, and her, a try. By the way, the business has to pay for a permit every year as well as a significant fee for parking at that small stretch across from Speedo's restaurant. They aren't getting anything for free. We bought Gage Marine Passports for our staff as a company benefit (our only other benefits are a mediocre term life policy without suicide clause and a burial plot reservation). Our Senior Editor went out on the waters to do what he does best, according to him (writing). He rode the boats so he could sit around, drink coffee and eat the food, which is twenty percent off if you use the passport. The cost of the laminated card is seventy-nine bucks, after tax. Once Pier 290 restaurant opens, we are going to try to get a discount there too. You will be able to take a boat directly from the Riviera Pier to Williams Bay after the restaurant is up and running. You can go there and return, all without getting into or out of a car. And that means you will be able to have a few drinks, without worry. For the people who live in Lake Geneva not having to drive to the Riviera this is going to be a great benefit. Bill Gage is one smart fellow. Once again, using improper discretion, setting precedent and allowing for selective application, the City of Lake Geneva sets itself up for resistance and objection. The city cannot limit handicapped parking to five hours, but you will note in one of our margin photographs that they are doing just that. They are violating state law in order to implement their own. They cannot do that and we will continue to wave these kinds of flags. Take the photo from this issue and put it on the counter if you get a parking ticket for anything. They will deny you. Tell them that you won't pay because they are setting a precedent themselves. Proceed to the hearing. You ought to have a good time as well as function as a good citizen. And you Harley people can laugh at the three motorcycles to a stall sign. Which is the fourth that pulled in? They can't ticket the fourth one because they don't which one it is. Due to idiocy, we have unlimited motorcycles to a stall…if those hog riders figure it out, that is. I don't expect most of them read, so they won't get it from our publication.
Without a Hitch
May 30, 2012. The Memorial Day Parade and remembrance of our veterans went off without a hitch on Monday. The parade and the get together at the base of Riviera Beach allows everyone to reflect on what a marvelous small community surrounds this wonderful lake. The obligation to keep it that way and improve is incumbent upon all of us who live and visit here. Our mayor spoke eloquently about the City of Lake Geneva and our veterans, while over at Flatiron Park, John Robert Powers, the great motivational speaker who lives downtown, read special letters people sent in to be placed in a thirty-five year time capsule. So far, the City of Lake Geneva has seen fit to do nothing about the American Legion mess, in that the lease (specifying that they cannot, under any circumstance, sublease the hot dog stand in Library Park) is illegal. It has been illegal for many years, ever since the Legion decided to sublease to first the former operators and now the current ones. The evidence of the sublease is in the Legion's publically available tax records wherein they receive considerable revenue from the lessees. Maybe the Memorial Day holidays caused the city to freeze to a halt over this issue. We don't know, but have called us to see what we intend to do about it. We tell everyone the same thing. We are not the district attorney's office or a functional part of the City Administration. We are an independently held newspaper (admittedly of a tabloid nature). Our mission is to illustrate what is going on around the lake and where people might want to look to enjoy themselves and/or stay out of trouble. We like the Legion and all the other veterans' organizations, especially during these times. We think they do good and necessary work. We simply want them to clean up their house and get a new deal from the city so they can sublease to VETERANS who might be looking to make a few dollars running the hot dog joint through our summers. We don't think that is too much to ask. Some people think we are too harsh on the Legion and the current guys (the ones with the little hot dogs) who run the canteen, but this problem has been known about for ten years! Each city administration has had it brought to them in one form or another during those years. The current administration is being informed of it in these pages. We are a tabloid of talk. The Lake Geneva Council, City Administrator, City Attorney and City Clerk are offices of action. We expect that each of us will continue to do what the citizens expect of us.
Great Exception
May 23, 2012. Personal Profile: Sarah Hill, newly elected alderperson in the City of Lake Geneva. A woman of great exception, high intellect and worldwide life experience. She is another powerful waft of fresh air being breathed into our aging staid city council chambers, along with Gary Hougen. This woman is no stoic, business as usual, and "I'll do what I'm told" woman. No way. She spent her childhood in Saudi Arabia. Her wonderful mom lived through the London blitz during WWII. We talked to Sarah's mom (yes, we are sneaky) to better understand our new alderperson. Mom was asked what the fear was like to live with during that difficult time. She replied: "I don't remember fear. I simply remember that I had to make it through the next day and night without glass windows. It was terrible not being able to see out, but the windows had been blown out by previous strikes." Sarah Hill is cut from this foundational fabric. She is serving us for all the right reasons, applying her significant intellect to solving our problems and we are the better for it. Sarah lived abroad for the early formative years of her life. We think her development, as well as the result we are witnessing, is a great boon to the City of Lake Geneva.Our interview ended before we could discuss individual issues affecting our community, like parking, the Welcome Center tastelessness, and the American Legion fiasco. We will continue our interrogation next week, if Sarah Hill will allow us. What a wonderful thing it would be if her mother would consider running for office too. Sometimes in life we happen onto a vein of solid gold. The Hill family appears to be exactly that.We did not support Gary Hougen or Sarah Hill for office. You should reflect on this admitted fact, and quite possibly renew your subscription to the Lake Geneva Regional News. Then again, we supported the candidates who lost, thereby inadvertently helping the city get better representatives because the wise people ignored us entirely.Yes, Kelsey Grammer was really here and had dinner with us at Popeye's Restaurant on Wrigley in Lake Geneva. Our photo of the event is published in this issue so that the public, and our city council, can come to understand that we really can attract top stars to perform in the new Performing Arts Center we are encouraging Lake Geneva to purchase using special TIF funds. Kelsey is perfectly willing to come back and help us get the project off the ground. We don't think he was kidding.The theater on Broad Street needs to be acquired and fixed up. The stars will come and put the place on the map. It will only happen with your support and our own. Nobody else cares. And they will not until the money and reputation are acquired and established.
Walker is None of That
May 16, 2012. Kathleen Falk lost in her attempt to be the primary candidate to face Scott Walker in the recall election. We predicted that. We endorsed her, knowing that our local endorsement was the kiss of death. We want to apologize to Kathleen because she is a fine intelligent woman who would have been a fine candidate and governor, had she not accepted our endorsement. Scott Walker is none of that. We are considering endorsing him however, as you know what happens to the candidates we endorse.The Bray Road Beast was detected by the new surveillance equipment installed at Big Foot Beach, which we reported on last week (with photo!). We have received confidential information indicating that Mike Cates, secret black operations commando for the Town of Linn Police Department, has data that he is holding back in order to prevent panic from emptying Big Foot Beach this summer. All those people who stand in the water next to their boats may well have no place else to go to the bathroom. The throngs of picnic goers covering the beach may become hopelessly and fearfully bereft. We are hoping to get video (stolen) from Sergeant Cates collection soon. He was recently promoted to sergeant (which we endorse) and may therefore be politically reachable. We don't know because he has been smart enough not to talk to any of our people yet. Maybe he drinks a bit. We'll see if we can catch up to him at Hogs and Kisses or maybe Shifter's.  It is very interesting that he hangs out not far from Big Foot Beach. We are investigating. Not Cates. He is cool. We are after the Sasquatch. We are after the 'Yeti of the Midwest' and looking to get our Pulitzer, since no one is calling us about our other vitally important investigative work. Somehow the MacArthur block grants have eluded us too.We really like the Lake Geneva Youth Camp Conference people. They run some great camps with over a thousand kids coming through and around our community during the summer. We would like to go there and pray but, in our heart of hearts, we kind of know that they would not be real comfortable with our kind of disrespectful dialogue. We will remain on the sidelines cheering them on though.
The Sasquatch is Coming
May 9, 2012. The Bray Road Beast, or Sasquatch (the official Town of Linn name for the unknown creature of huge proportions seen in the Big Foot Beach and Park areas), continues to effect life as the weather moderates into summer. Quite coincidentally, the Lake Geneva Foundation, notably the Youth Camp and Convention Center adjoining Big Foot Beach put on quite a Sasquatch celebration every summer. They own a Sasquatch costume and really entertain the kids who come here by the hundreds every summer to participate in Christian fellowship. We went and interviewed them only to learn that mysterious creature may have heard of their respectful celebration and changed its geographic haunt from the Bray Road area to Big Foot over loneliness and respect issues. There is nothing like having a celebration held in one's honor to read deep inside the emotions of someone…or maybe something. We will keep you posted about the next celebration, probably to be held in August, with respect to the beast. We feel it is quite likely that the creature may show himself somewhere around the date and time of that late night camp fire presentation. The primary election for governor will be over by the time this paper goes to press but we are expecting our endorsed candidate to lose. Kathleen Falk is a wonderful intelligent woman who would be a terrific governor but she was endorsed by The Geneva Shore Report. Only one of thirteen candidates we have endorsed since our beginning has ever made it into office and she slipped in because the guy who really won withdrew. We will publicly apologize to Kathleen in our next issue. If she wins we take this paragraph back and ask all our readers and subscribers not to tell her publicly what was written. 
UFOs
May 2, 2012. The Welcome Center. That is the name written upon the ninety square foot sign you read when you drive into town. It's legal, and we measured to make sure. On Highway 50. What is a 'Welcome Center,' anyway? It sounds like a part of the Chamber of Commerce (and the Chamber is not happy about that). It also sounds vaguely officially attached to the city (and the City of Lake Geneva does not like that)…sort of how Federal Express sounded vaguely attached to the U.S. Government until it changed its name to FedEx. The "Welcome Center" is owned by the Vacation Solutions operation located over on Broad Street. That company is rumored to be connected to Time Share Solutions located in northern Florida (that firm has hundreds of complaints submitted to the District Attorney down there). But we are not sure of anything so we can't say much at this point, except take extraordinary care. What do we make of the Welcome Center? We don't know. We continue to check it out because we simply can't figure out what they really do. How can they make any money? But then, we are forced to think of ourselves. What do we do? And how can we make any money? Everyone knows what the Geneva Shore Report does. We make trouble. And we are very honest about that (but not much else). We don't mean to make trouble. We are a lot like the character named Eddy Haskell in the old show "Leave it to Beaver." We make about as much money as Eddy did, too. Vacation Solutions, the company that owns the Welcome Center, has a strange collection people who drive expensive vehicles parked behind the place. They have Florida license plates (they are better looking than Wisconsin plates). Does that mean anything? We think so, but we don't know what that "anything" might be. Trying to come to terms with what is behind the Welcome Center and Vacation Solutions is like trying to figure out UFOs. We hear all kinds of things but we don't really get to know much of anything, and so we wait and watch some more. 


Boat
Valet
April 24, 2012. The "290" is coming. That would be Pier 290. Over in Williams Bay. We went to the unfinished building and were given a tour by the new chef. We won't tell you who he is yet because we are saving that for next week. He is one cool dude and one helluva credentialed chef…and he does great tours. No expense has been spared in the building of this restaurant, the only restaurant that will truly take full advantage of our lake's great beauty. Wonderful wood inside, all recycled from mansions around the lake. Fireplaces made from great old bricks. A kitchen any chef would work in for free it is so beautiful and well equipped. The menu is going to run between ten and thirty bucks for entrees, so it's not gonna be one of those black tie affairs.We are really covering this new place because it is so classy. We think it is going to be hugely successful except for one thing, which they will have to reconsider once they get started with it. They plan on having boat valets. You drive your boat up to the very convenient docks and a valet takes over and parks your boat. Think about that. Here. With this self-determined population and with all these hundred thousand dollar wooden boats around. There is no way that many, if not most or all, of these people will let a stranger get behind the wheel and drive their boat. Period. Admittedly, we have not lived here long enough to know this for sure, but our suspicions are very strong on this issue. The new parking meters, looking like very lovely modern scarecrows, will be up and running by May. They are self-explanatory, or so the builder told us. They can be programmed to change the rates remotely from City Hall. We, at The Geneva Shore Report, fervently believe that those people at City Hall will be lowering the rate every chance they get.  People are already very mad about our parking fines. Just go to the counter of our City Hall and hang around. You'll get an earful in no time at all. These machines may well provide a similar benefit to that of the scarecrow I mentioned above. We don't want that, even if it does mean our revenue sharing program with the city has doubled our profits.
Upscale
April 18, 2012. Nick Mehmke and the "290" on the Bay. Nick is the new chef at the soon to be opened Pier 290 restaurant in Williams Bay (the brainchild of Gage Marine) at the edge of the lake has arrived. This plush high class establishment, the subject of some controversy, as it is part of the whole Gage re-development of the pier area in town, will likely be the most upscale restaurant for the entire surrounding area when it is done this spring. Nick comes from Montana where he was the chef at a very famous restaurant out there called the Grand Union. Thirty miles anywhere from the Grand Union remained packed every night because of the food and the presentation provided by Nick Mehmke. We don't know how Gage found him or got him to come to Williams Bay and we don't care. We are waiting with great enthusiasm for the opening of this wonderful new addition to our lake community and to sample the fare this great chef is going to provide us with. The 290 will serve lunch and dinner, but be open in the morning for those of us who simply have to have our coffee.Our grandest place this issue is in Elkhorn. We've overlooked Elkhorn as being a part of our lake community except for the courthouse, of course, which is located up there. We are going to pay more attention to Elkhorn and what they are up to as well as that other place out east called Bloomfield.If that restaurant we featured has the best chicken pot pie around then Bloomfield has got to have something of great merit to offer as well. We're going to go there and find out. The new parking meters are all in. They are of advanced design but not necessarily attractive….sort of like R2D2's mounted on the top of metal posts. Their solar arrays, intended to power whatever needs to be powered within them, look more like sun visors people wear to the beach in summer than what they really are. Several businesses have frowned and probably been just short of complaining to Barney, as these metal money collecting beasts are placed out front of places that didn't expect them to be placed there.
More
Complex?
April 11, 2012. The new parking meters are up and getting ready to make life a little simpler and yet infinitely more complex for all of us. A photo of one of the parking is above. Take a close look. All the instructions for use come up once a single button on the many-buttoned machine is touched. Those instructions will be easy to read unless it's a sunny day and then we will have our citizens and visitors trying to shield the machine with hats and hands…and the older ones cursing aloud. That is, if the people parking happen to notice there's no parking meter located in front of their car and go looking for signs or one of the kiosks. We have a feeling that parking fines are about to take a huge increase…along with the ire of our public, once those machines come online. We like high tech. We do not like parking meters of any kind, including these beauties looking more like they came from Apple Computer rather than some scum-sucking coin collecting outfit. Doctor Barry Machado, Professor Emeritus of Washington and Lee, now retired in Trinke Estates, has been elected to the Trever Elementary School Board. Seems he received about three write-in votes which gave him the seat by about three votes, if that tells you anything about voting for school board in the Town of Linn. He will serve his term with three dairy farmers and a retired brick layer. It ought to be some wildly interesting times for Trever school in the coming term. Dr. Machado has occasionally edited The Geneva Shore Report, but he won't let us write that anywhere in these pages. He also asked us to maintain confidentiality with respect to his election win, and we agreed to do that. Keefe Realty is passing around a rumor that there's no tunnel under their 'safe house' being rebuilt by the U.S. Marshalls over on Wrigley. They have enjoined us from making further comments for fear of being 'rendered' and sent immediately to Guantanamo for questioning. So we are going to deny there is a tunnel under that building and support them and the government because we are truly afraid of both of them. We are patriots. What tunnel?
Best
Cakes
in the
World!
April 4, 2012 ¶ Amy is taking names and kicking you know what, as her cake business really takes off. The best cakes in the whole wide world and they are made from scratch right here in Lake Geneva. Who would have thought? Amycakes is located just behind the Geneva Java Coffee Shop, the headquarters (albeit secret) of The Geneva Shore Report. There is a new menu for the coffee shop. New sandwiches. To die for sandwiches made from scratch, like the cakes we so love (and promise to never ever swipe a finger full of frosting from again!). Her Angel Food is our favorite although not the most commonly ordered. Her Angel Food is not Angel Food at all—it is addiction.We want to say something more about the Grandview, which is what the restaurant inside the Geneva Inn just past Big Foot Beach is called. The Grandview takes the best advantage of Lake Geneva's view of any local restaurant. It also has a brunch to die for. The salmon omelet is supreme. Sixteen bucks plus a couple more for coffee. The many glasses of great champagne were free! The fruit plate was free! Carolynn Wehner, up from Milwaukee, singing and playing the piano from eleven to two on Sundays is free! And she is world class. This place on Sunday is the deal of the century. Louie's Pizza on Highway One Twenty and South Lake Shore Drive is serving Green Chile Cheeseburgers. We told him that this addition to his menu would bring him more business as there are a whole ton of people from the Southwest who would flock to him. They did. He sold twenty-two burgers of this variety during the month of March. We bought them all. Louie is so clever or we are not.The golf course over by the college next to the Yerkes. You know the one. George Williams Golf Course. It is about to become exactly like the horrid mess Lake Geneva's defunct golf course has become. Yes, it has been closed. Communities should look long and hard before they agree to anybody building a golf course in their area. If the golf course goes out of business then they are stuck with many hundreds of acres of very tall weeds. The golf course on Catholic Hill is dead in Lake Geneva. It might make a good movie set for dystopian (after civilization) movies like Hunger Games, but it sucks in its current state (which is not likely to improve soon). That mess is one of the first things people see when they enter Lake Geneva driving west on Highway Fifty. Something needs to be done.


Small
Dogs
March 23, 2012. The Lake Geneva Creperie! It is here, building in right now on Broad Street across from that most wonderful men's wear joint called Haberdapper. This place is going to blow your sox off (or bikini, if you are a boat ornament) when you enter after its big opening on April 4th. The décor is great and Christine, the co-owner along with her husband Mike, is in search of some large shots of old Lake Geneva to put on the walls. Local décor. We love it. There is so little of that around. The food will be reviewed by our thick-waisted staff just as soon as we can acquire a few crepes, panini's and other goodies they are going to have.  Another quality store is being built-in across the street from Lake Geneva Creperie. It's called "Watch' and will be carrying mid to high level watches for men and women. We like these new places of quality and energy opening around the city of Lake Geneva. They have no clue that there are Civil War tunnels running under them wherein alien creatures are moving about getting ready to take over the city that is resting quietly and unaware just above. We have that on good authority from a long time resident who lives on that island out there just off Black Point. His name is Wells but only goes by the initials "H.G." We have heard a second rumor with respect to the return of the guys with little hot dogs who have, in the past, run the American Legion shack in the park across from the Kite Lady. It's rumored that their used car dealership employees and stockholders got together and decided that the most positive move the car operation could make would be to send those guys back to Lake Geneva to work with stuff they understand so well. Small hot dogs. We want them back so badly because Salami Sam's, coming into the Roddy's location on Main and Wrigley, is going to put out larger dogs with higher quality meat and serve them for less. Last week we mistakenly stated that Roddy's would be closed for two weeks before Salami Sam's came in. We were in error and went straight over to visit that wonderful family running it to apologize. They have two Marine Corps sons. A sergeant and a corporal. Both have done tours in our wars. Both are applauded by this publication, as are their parents. Salami Sam's is open for business right now while they work on the name change out front.
Purposeless
Decisions
March 12, 2012. The Lake Geneva Rotary Club is also to be lauded for inviting our senior editor to speak to them on April 17th of 2012. "Writing With a Vengeance" (how appropriate) is the title of his short presentation, so attend if you can. Nothing motivates him better than some meddling intrusive kibitzing. Jim Roddy departs our Main Street in Lake Geneva. Roddy's closed its doors yesterday for the last time. It will be re-opening as the same kind of store it was (convenience) but under new ownership. We have heard that the same employees are being kept on so that is wonderful news. We will all miss Jim Roddy as he is simply a perfectly wonderful man. He is off to Florida to visit his Mom and to consider what new direction he is going to plunge off into. The curbs across the street from the Kite Store are being repaired so you can forget about parking along the west side of Wrigley Drive as it runs down past the east side of the Lake Geneva Library. The town will also see more work with respect to the installation of the new parking meters that will run off of quarters or credit cards. This will add more flexibility to collections (the meters can be set for higher fees on a whim) and also to convenience as the merchants will not have to make so much change for our visitors. Revenue from parking fines may drop precipitously so look for higher fees to 'make up the difference' sometime next year. After attending city council sessions for six months our staff has come to better understand how our leaders are motivated to make some of the seemingly purposeless decisions they make.


Breakfast
Added to
Mud
March 14, 2012. The Gladiator Assault Challenge is coming to the Grand Geneva Resort on March 31st. It will cost you about a hundred dollars to be a participant. What is this challenge? Amazingly, the organizers have taken the Marine Corps confidence and combat reaction courses and put them together for entertainment. Somehow, crawling through mud under barbed wire, climbing idiotically high and difficult aerial devices and running until one's breakfast helps add to the mud is being sold as something any upstanding athletic man or woman would want to be a part of. Oh, and pay money to be a part of, with the likely reward at the end one of receiving another "T" shirt that says how tough you are, or were before you wrecked your body performing in this rather strange punishing pursuit. Right after you get out of the hospital you can go over to the zip lines and work your way from tree to tree a hundred feet up and get another "T" shirt. We are helping a business to survive by injecting it with a small bit of capital and throwing it our business. Because of the nature of this project we cannot publish the name of the business but we want you to know it is now doing alright. PNC Bank is helping out and acting like every other community bank should emulate. Our lake survives on its purity, beauty and its reputation for being a place that is different. The communities that surround the lake are all about the businesses it takes to provide the goods and services necessary for all the residents and visitors to survive and thrive on. We at The Geneva Shore Report are dead serious about helping those businesses succeed and profit. We want all of you who read this rather different newspaper to feel the same way. Big dog wandering the streets of Lake Geneva. Not lonely. He had more admirers then any movie star. His owner found him but had to pry him loose from a whole slew of 'rescuers.
Thank You
Pete Wilson
March 7, 2012. We are told that alderperson Terry O'Neill is considering writing up a document to present to his cohorts on the city council which would require that the city pay the legal expenses for the four alderpersons who were dumped by that infamous (and now happily gone) mayor some time back. It is seems inconceivable to us that sitting alderpersons would not consider their own situation if the same thing happened to them. We, the citizens, do not expect our representatives to defend themselves while doing city business unless there is criminal activity involved (by them and not others). It is important that the city act self-protectively toward those who we've elected and also it is important to demonstrate fairness and honor. There is a section of the Town of Linn that is wedged west of Lake Geneva and bordered by that fair city as well as the village of Williams Bay and the Town of Geneva. You are going to be hearing a lot of discussion from this paper about the annexing of that property so those homeowners can finally have timely services provided to them. It is just silly to think that the Town of Linn, located all the way on the other side of the lake, can provide much of anything, for the tax dollars they are paid, in the way of fire or police protection. Lake Geneva and Williams Bay have been helping out but still, services over the past few years have been unacceptable. It is high time that the three communities (Lake Geneva, Williams Bay and Fontana) began acting like a single homogeneous entity when it comes to considering the needs and wants of everyone around the lake. Mama Cimino's Pizza is new to town and approved for its permit to serve alcoholic beverages. The same is true for the transfer in ownership entities who've come in to take over Roddy's on Main Street and Fat Cat's on Wrigley Drive. Bistro 220 is seeking to serve more than beer and wine and we are endorsing their search for such approval. Small hero information. Peter Wilson, the man we are backing for the coming judgeship election in Fontana was playing racket ball at the YMCA last week when a man collapsed. We have it on good authority that Mr. Wilson's performance, in helping stabilize the man until St. Luke's Flight for Life landed, was more than laudable. Thank you Peter Wilson and we are most happy that our decision to endorse you appears so very well founded.
Toga!
February 29, 2012. The Baker House. Located on Wrigley as you make the last curve coming from the south on Wrigley into town. The people who run that place are acquiring Golden Oaks Mansion, another cool place not far from there. The people, who run Baker House and soon, Golden Oaks Mansion, want to get waivers to the three hundred foot outdoor entertainment limit. There are a lot of residences located in the areas surrounding both commercial locations. The planning commission (another of those governmental meeting bodies you, as citizens, really don't want to spend evenings attending) must decide whether the community would gain by allowing this kind of evening fun or whether the needs of the nearby home owners should trump those of potential evening revelers. Tom Hartz, a pretty good councilman (soon to relinquish his seat), thinks the three hundred foot rule should be modified to allow for this new entertainment.  Curfew for any outdoor public events would kick in at nine in the evening.  We think, here at The Geneva Shore Report secret headquarters, that this lake needs all the entertainment it can get, but then we do not have the sage wisdom of advanced years, like our alderpersons and planning commissioners.  We hope Andrew and Beth, the proprietors of Baker House, doing such a wonderful job so far in adding to our lake environment, will get the nod from the commission and then the council to proceed. Possibly, just possibly, there will be a few 'Toga' parties to attend this coming summer.
In Search of
Adventure
February 22, 2012. What follows is the brochure write up for the coming event at the Yerkes on February 24, 2012 at seven p.m. Fifty dollars. Call Richard Dreiser at 1 (262) 245-5555 and join the rest of us. They asked us to write the brochure so we came up with the following: SKYNETA Combined Effort of the World to Bring Us to the Stars The beat of a heart. The very faint thrum of excitement builds to a thrilling emotion, making its way through the center of a child in search of adventure. Yerkes is about the old and the young. It came from the floor of the Columbian Exposition, a world shaking display event of the late nineteenth century. It arrived here like an arrow plummeting into awaiting soft earth, the shaft driven deep into the heart of Williams Bay, its feathers protruding up into a night sky broken apart to reveal a wildly diverse universe of light and life. Our children join in the effort to comprehend a universe in hiding. The moon moves by at high speed. The sun radiates at temperatures too high to be properly accommodated, but our youth look upward and beyond. They reach out to reach within their own hearts and they join with the steady drum beat of other children peering through instruments and growing closer, ever closer, to an understanding that eluded us, their parents; into an intimate association of other youngsters exploring this humbling universe. We, those metaphorical parents, bend our knee and offer up our hands to pass on a tradition of astronomical exploration and observation to those who are going to make a resonating boom in this corner of our galaxy because they are built of our same stuff. We pass the torch, but in the passing enjoy the warmth and light of its glare. And our smiling countenance will ever be rewarded as these children easily eclipse our own discoveries, our own conclusions, and our own hopes and dreams. Yerkes Observatory is going places. It is going out there into the heavens in order to ground us into the meaning and place of our own earth. And it is going out there guided by an activated youth made up of growing people with limitless minds, who will grow into doctors and technical experts, who will take their wonderful young minds out there so that we may be better back here.Join us. Join these children. Join us in a program like almost no other. Help take our children on an adventure wherein they are totally safe physically but in danger of being wildly expanded in their minds. Help us learn to help them learn. Help us understand and then support a program of guidance and direction. Yerkes Observatory is about the future. It is about the children. It is about understanding what has been and what is coming. Join this amazing nexus of common intellect and applied astronomy.The Yerkes Observatory Skynet Event will take place on February 24th 2012 at 7:00 in the evening. You will not be disappointed and you may just get to meet the people who put out this newspaper as well as some of the characters we write about. Act out and you can become one of them. This event is for the children and we support the children. How about you? Fifty dollars is a lot of money out here in the country but there is no better, nor more fun, place to put that money than in this cultural icon of your own community.


.Madame X
February 15, 2012. The city council has decided, very tentatively, to allow outdoor tables and chairs to be placed on sidewalks out in front of local businesses this coming summer. Food and drinks will be served wherever such things are available.This is a dramatic shift in favor of our business community and to the very ambiance of Lake Geneva itself. Europeans, and other small towns in America, have taken full advantage of how much people love to sit outside when the wind is gently blowing and the sun about to set. A snack, or even a full meal, with a glass of wine or cup of coffee, taken slowly while people make their way among the many different retail shops. Traffic slips by, while smiles and waves are given and received by those familiar with one another. A most pleasing scene. A much needed and appreciated development for all of us on the lake. Madame X is doing quite nicely, her paperwork filed with a special contact at Social Security, so she will have Plan B coverage for her coming medical procedures. The psychology of having this in place has worked wonders, as Madame X is no longer alone. The money from one of the 'tight wadded' benefactors sits deposited and ready, while the special doctors needed are standing by. Although the problem is a physical one, in this case, sometimes the mental pain is much more significant. Madame X smiles a lot these days and there is a certain therapeutic effect to that. Our Operations Manager has accepted a position with a radio station up north of Elkhorn, but we're not losing her. Her position, will involve selling ads for that news and entertainment outlet. Her skills for acquiring such accounts will no doubt one day make itself felt in our favor, if we can retain her for the outstanding work she performs. So, watch out, as our own advertising campaign gets fully underway.
Great
Greeks
February 8, 2012. There are a lot of Greeks living around the lake. They all seem to run businesses and to be linked in mysterious ways we can't seem to fathom yet. We are working on that. Fathoming? Fathoming, is something newspapers should be able to do well, although in our reading of other local media offerings, the staff of the GSR doesn't see much of it. For example, no matter how hard we fathomed, we couldn't find anyone writing about the potential of Greeks getting together and to run anything… or everything. The Greeks run The Vegas, the dancing girls place. The Greeks run Anthony's Steakhouse up on Hwy 50. The Greeks run Popeye's Restaurant right down by the lake. They also run Medusa on Main Street, and they are all somehow related.  We just know it: Speedo, is Greek and has the Harbor Side Pub & Grill, only feet from the front door of Popeye's. Upon interviewing him about this subject, however, he grew remote for awhile before breaking out in tearful bellowing and downright epileptic laughter. He informed us that Greeks can't get together to decide anything, much less how to control any social function what ever. He said, and we quote: "Greek men cannot even get together with their wives," which we took to be a generalization, and having nothing to do with the relationship he has with his beautiful wife. What is there to be made from all this? We don't know. We are making this public so that informed sources may read this and call to reveal all. How wonderful it would be for a newspaper to uncover the foundations of a Greek mafia, organizing to overthrow Lake Geneva, Wisconsin, America and maybe the world. Barring a 'mole' coming forward from deep within this secretive cabal, the truth may only be found by going to the Vegas Club and stuffing one dollar bills into places where true knowledge and warm understanding might be found. If you want to help us work on this potentially explosive story, then come to the Vegas Club and hang out while we are there. It would be good to have friends surrounding us, in case the cabal discovers what we are up to and decides we need to be taken out, or worse…bribed with Gyros for life. We are not easily bribed. The last entity to attempt this was Daddy Maxwell's in Williams Bay. They offered us free lunch, which we took... They wanted to be mentioned in our small paper. We did that, but we were going to do it anyway. So you see, we remain pristine and without blemish. We sure love Gyros though.
Exceptional
People
February 1, 2012. We have penetrated the secret society of Lake Geneva ice fishermen. It is required that you be naturally surly and taciturn to pursue this line of cold, abandoned sportsmanship. On the windswept ice, it is a battle between only the lone ice fisherman and ferocious man-eating perch. Except we found it was not that way at all. Colin, Holden and Pat introduced us to reality. Propane heater. Three holes for three guys and they don't pee in the holes (they have a bucket for that). They use fresh minnows for bait and occasionally jig when their video tells them a fish is nearby. Yes, they plunge a video sensor down one of the holes to see what is going on. They see the fish they are going to catch before they catch it. We presumed there would be multiple bottles of alcohol to preserve both fish and fisherman in, but there was no evidence of that.  They used a regular camping tent held down with ice screws, by the way, not a towed ice shanty. The ice is about six inches thick with cracks all over. Three hundred yards offshore (a long and slippery cold hike) the water depth is fourteen feet. We examined the bottom through the screen of their Angler fish viewer. We also peered down through one of the holes to a bottom that was much brighter than we would have figured. On our trek out we stopped at a clone tent of the one we ended up in. They unzipped a four-inch slice of their 'door' to inform us they'd give us thirty seconds to clear out. We staggered away, falling twice in less than ten seconds. Coming back through the blowing snow we passed a man pulling his tent and gear on a special sled. We asked him if he'd caught anything. We can't report here what he said, but the word "blow" was in the short sentence. It is quite likely that our first-rumored impression about people who stay out on that forbidding ice in hopes of catching little bitty fresh water fish was correct. Colin, Holden and Pat are simply exceptional people, on or off the ice.
Norwegian
January 25, 2012. Parking meter revenue is way down during the middle of winter. The first two hours are free in most parts of Lake Geneva, and there aren't many meters in the other communities. To defray our expenses and increase our meager profit (the annual numbers from which are being pored over and fought about almost as aggressively as Mitt Romney's offshore accounts), we have decided to accept real ads, as opposed to the rather titillating fake ones we used to run. We have two ads and are establishing a sales team. There is no truth to the rumor that at some time in the not too distant future, the entire population of Lake Geneva will be on our payroll. We have no idea what ads should cost, as the only 'real' newspaper in town won't share that kind of information with us. So we are charging whatever people think they should pay. That kind of attitude is very Norwegian, but then our parent company is just that and might smile at our policy. The Town of Linn has a rather strange layout. If you travel west on Highway Fifty, going out of Lake Geneva for a mile or two, you will come to a road called Snake. Turn left on the crossroad and very soon you'll end up in the little section of Linn located on the other side of the lake from the rest of the township. How did that happen? We found out through in-depth research that when the original townships, were laid out, everyone was drinking. Either that or nobody noticed the body of water in between parcels called Lake Geneva. Maybe it was both. Providing services to this little triangle of land is difficult and leads to conflict as the rest of the township, where all the services are located, is far away across the lake. Why has the little section of Linn not been annexed by the City of Lake Geneva? We are guessing it was because Hummel didn't want us or nobody thought of it. We are making the suggestion now.


Rosie's:
The Freshest
January 18, 2012. The first snow blew in, layering six inches across the top of our entire lake area. The roads were messy for a day, until everyone got their act together and started the litany of plowing which has to occur here throughout the rest of the winter.  It is true that Fontana and Williams Bay use salt for the roads, while Lake Geneva does not, the roads are a whole lot better there in icy snow conditions. We'd also like to report. Lake Geneva claims to be saving the lake, leaving the driving citizenry to sort of fend for themself. Which school of thought is better? We don't know. The town of Linn would use salt if they could afford it, but they can't because the wealthy people who compromise their tax base are too cheap to allow them to raise taxes. They have quite wonderful plow however and really mean-looking police cars. The guys in them don't seem too bad though. Maybe we'll make an appointment with that Chief of Police if we're still on the street after seeing Rasmussen. Price check. Our latest results as we run among food stores and price items. If you want pork ribs for sauerkraut then you want to go to the Piggly Wiggly ($3.29 a pound). Sentry was at $4.79, while Wal-Mart was surprisingly worst at $5.29. Salmon was cheapest at Wal-Mart, by a buck a pound, but it comes from some weird place near Indonesia, as opposed to the slightly costlier stuff from Washington State and Alaska. We asked Wal-Mart management if they offered any insurance for consuming stuff which might have risen from the tsunami-fed seas of that region, but they made no comment. They did search our bag, however. Wal-Mart beats everyone on Campbell's soup, even the Pig's special. 82 cents compared to 89 cents. We buy a lot of Campbell's Chicken Noodle Soup during the winter. And don't sell Rosie's Fresh Foods on Broad Street short either. Their cheese is the freshest, better aged in all of Wisconsin and cheaper than the rest. They sell a lot of it.
"...This is
Vito..."
January 11, 2012. We are completely smitten with some of the people who have come up to us to inquire about the paper. We have two real ads now.  Not the terrible unfunny fake ads we've been running because nobody would advertise with us. The Kite Lady has contracted for an ad on the back of one of these pages. Flip them over and find it. We told a little bit of her story with the ad so you'd be up to date on one of the merchants around our fair lake. This brings us to Vito. His ad is in here too. Vito Gieron, runs the only limousine service licensed to do business in the city of Lake Geneva. He came to us to buy an ad as we have no sales department (yet). We are going to contract for Mr. Gieron to take us back and forth to the airports in Milwaukee and Chicago when we have to fly.We hate those trips. Vito was very convincing although; he has no idea why we decided to go with him. He calculated the parking costs, the potential for unattended parked car to suffer damage or not to start on a really cold day, and also discussed how hard it is to drive home if your plane comes in near midnight or early in the morning after an all-nighter. He made a lot of sense. But the real reason we are going with him his name. Just being able to say "Vito, get the luggage," or "This is Vito, he'll take care of you," or, in the worst-case scenario, if somebody is hassling us, "This is Vito…" And then there is the fact that Vito looks one heck of a lot like Vito Corleone from 'The Godfather'. His inquiry and commitment to purchase an ad was not the 'closer' although it moved us. No, the closer, was when he was asked by a rather impertinent member of our staff about protection: "Do you carry a Colt in that thing?" our man inquired, pointing at the long beautiful limo. Vito looked at our guy. "No, Thompson," he replied, without a wisp of humor or smile. One of the many creeks supplying Lake Geneva with the purist of waters. January and the water flows, not under ice, but right out there in the open past grass that does not know why it is vibrant and green.
Louis
Always
Gets It
Right
January 4, 2012. Frank Lettinburger. Attorney. Delevan. Not too far away. The very best lawyer around if you are in criminal trouble. No kidding. Pete Wilson is a good attorney. He will be a better judge than an attorney though as he is so damned fair. Frank Lettinburger is not fair. You walk into his office, slap the cash retainer down on his desk…that money disappears faster than a rabbit down a rabbit hole, and you have a new best friend. Frank takes the case and he knows his stuff. Illegal search. Fruit from a poisonous tree. Constitutional rights. He knows it all without looking it up. You'll be out on bail to down highballs at the Grand Geneva before nightfall. But forget about kicking his butt if you don't like his work. He's about seven feet tall, or seems it and was an All American. We keep Frank's card right next to Pete Wilsons in our wallets and purses. They are coming for us. Pete and Frank are our shields against the vagaries of outrageous fortune.
Mr. Louis. The man behind Louie's Pizza located at South Lake Shore Drive and Highway BB. Where they intersect. He's big. Almost as big as Frank Lettinburger. But he is a kind gentle soul. Looks like he should be riding a Harley. The big Harley. Makes his pizza and other great junk quietly. The stuff is always hot and always good. Go with cash because Mr. Louis is nobody to mess with. He does not trust easily but his New Year's pizza is to die for. We asked for some of his wings in order to write this about his place. He merely held out one big paw for our cash. We gave him all of it.
We also ate at Chucks in Fontana (one eye always searching for the local cops) and we liked it. Noisy damn place. Lot of people drinking, talking and carrying on. We liked that too. We had burgers. You have to go to the bar to order them which is a hassle as the bartender is trying to serve drinks, where the establishment really makes its money. There used to be a window which you could order at but it has a giant 'closed' sign across it. Whoever worked back there got pissed off royal one day and fled. It is hard to find dependable employees you can beat, taser and underpay these days. Chucks is a republican place. We passed ourselves off as neocons until they heard us talking about Romney. We kept stopping to spit all the time. That gave us away. We fled into the night. They didn't notice us spitting when we said the word Obama, but by then it was too late. The burgers were quite good.
Speedo
Back to
College?
December 28, 2011. We spoke to the mayor's door only once this week. The staff out front, behind the counter, is suspect of our motives so we have to be careful. The door reported that Mr. Conner, the person who reports to Mrs. Conner, is attending a New Year's Eve Party at a friend's house. We were going to invite him to our own party, out where those advent trees burn through the night until after the first of the New Year. We want to meet the mayor's wife because we think she might have been a U.S. Marine, or Spetsnaz, or maybe even KGB. We'll have to wait. John Kass turned us down too. The columnist in the Chicago Tribune. The man who sounds like a morph of Boris Karloff and Mike Ditka. We wanted to meet him in person but he's invited to Rahm Emanuel's place where they'll be doing human sacrifices. Wisconsin does not allow human sacrifices so we can't measure up. Sal is not at his desk. The desk is suffering withdrawals because it needs his presence. Tons of telephone message slips, last seen in the sixties, litter Sal's desk top and chair. You have the photo for proof. Mr. Dimicelli cannot avoid us forever, as we live here. We drive by every day. We can see his lonely desk from the road. We know he is not avoiding us because we talk to his kids almost every day. Great kids, we might add. He is not seeing us because we are tiny bits of flotsam not noticeable to living and breathing people of true import. We want to grow up to be like Sal Dimicelli…but we are too old for that. Not seventy though, which we will never be.
Speedo is back in the news (owner of the Harbor Grille). He has applied at UW to attend college and pick up the remaining credits he needs for a degree. After that he's going to grad school, all the while running his restaurant down where Broad Street hits Wrigley near the water. We are mightily impressed. He wants to pursue criminal investigation. We are impressed and afraid. If a man of Speedo's caliber and intellect ever couples his native skills with trained criminal justice behavior we are doomed. Not the city, but the staff of our questionable publication. We are still ordering his scrambled eggs on a regular basis but, right after giving Jessica our order, we take all benefits the fifth amendment to our Constitution provides.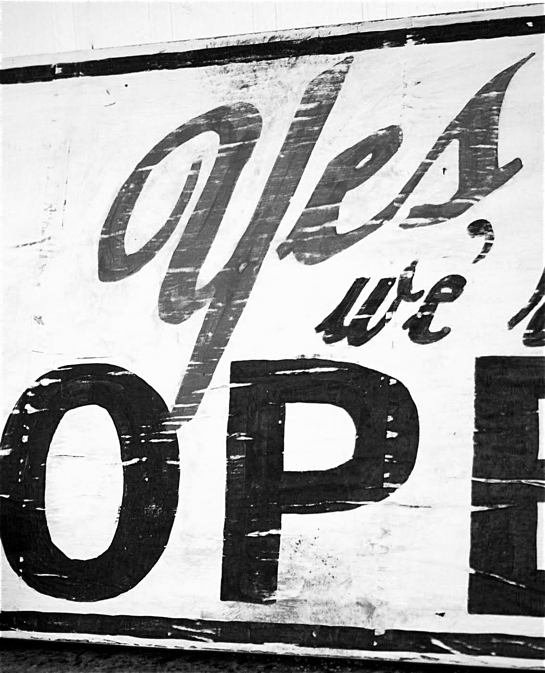 Lake House
Resteraunt
Does Takeout!
December 21, 2011. Louie's at the intersection of Highway BB and South Shore Drive. We went in there to order a pizza. He said he'd read the previous issue of the Geneva Shore Report and learned that he made a mysterious Christmas Pizza. But eh hadn't heard of it and didn't know how to make it. We waited for our own traditional pepperoni and sausage thing, paid without speaking and fled the place. We made up the mystery pizza but Mr. Louis is a big tough guy and we are small cowardly newspaper people. Our pepperoni and sausage? Just great, as usual. Louie's only takes cash, which we hate. We have all these credit cards we found in the parking lot at Piggly Wiggly, but they are of no use at Louie's place. Rats. Occupy. Our only hope? Who else is doing anything at all out there? How about the mass media and the continuing analysis of republican clown candidates? We have nothing going for us. We have only Occupy as a representative force doing anything at all. We are not a political rag, The Geneva Shore Report, but we are concerned that voting isn't working anymore. What do we have an any kind of rational alternative? We have only one. Occupy!
We wanted to say something about Speedo, the guy who used to be an alderman. They guy who runs a small restaurant at the very foot of Broad Street. His daughter was in the photo that appeared in the Chicago Tribune with our senior editor. We didn't know. She is a first grade teacher. That night, the night of the photo, we were attempting to get the kids in her class on our side, the side of Charlotte. We did that, shamelessly. Speedo's daughter did not shoot us or have us arrested and we are most grateful to her for exercising such calm judgment.
You know, the Lake House Restaurant? The one at Bigfoot Beach? They do takeout! Yeah, anything on their menu. You call it in and fifteen minutes later you pick it up. Think about this place if you have older parents or grand parents. Neat meals and so damn good!
Make Your
own CDs
December 15, 2011. The closest place to take in a movie is called Showboat. The complex of theaters is just east of town, off Highway 120. Heading east it's just beyond the overpass of Highway 12. The reason we mention this organization is one of expense and cleanliness, not to mention great popcorn. The next closest theater is in New Berlin. It not only takes an hour to get there, but they charge you twenty-five percent more and their popcorn is marginal at best. Some things Lake Geneva does well and Showboat of Lyons is one of them.
Christmas is only days away. We have some suggestions to make it better. Make your own CD of Christmas music. Yes, it is a bother, but you will be amazed as you play it around. Many people who hear it will want a burned copy and you'll feel good about making one for those requesting. Along with 'giving a surprise Christmas gift to an employee at a store you like,' we recommend tips and bonus payments. Crisp twenties or even a fifty or two can make a big difference in people's lives. Even if they don't need the money for Christmas, it will put a Christmas smile on their face that it'll take days of grouchy customers to wipe off. Be a force for good.  Occupy Chicago, a movement we support, is reduced a bit by the weather right now to Occupy Chicago Courts. The people arrested there, some of them from here like Dick Malmin and Mary Jo Fesenmaier, are helping to clog the courts so that the system will think twice about arresting people for standing firm and voicing their opinions.
Will
They
Last?
December 7, 2011. Occupy Chicago goes on in the cold. They are actually occupying the courts because that's where they've ended up because of arrests and citations. We don't think Occupy can last the winter in Chicago because the weather is more than brutal. But we admire the people who do go on to pursue some sort of justice in this unjust universe. Dick Malmin and Mary Jo Fussenmaier are our two best examples of this. If you go to Target then get ready for the Walmart treatment in red. They kind of have the same ethereal service air there. You can buy stuff just like at Walmart. But be wary. The price of some things we really check on are cheaper at the local hardware store than Home Depot. The stuff at Piggly Wiggly or Sentury can be cheaper than Walmart or Target. They get you in there by being cheap on certain key items but then soak it to you on everyday stuff because you assume it will be less at such a huge warehouse-type of store. Not so. And you can't buy a decent woman's item at Target. You can at Mins downtown. You cannot get a quality flannel shirt at Walmart but you sure as hell can at Haberdapper on Broad. Go ahead and go to the eyecare center at Walmart. Downtown is cheaper, faster and much more fun. Try it. These are the holidays, and you need all the money and help you can get.  Don't forget the Lake House for their French dip. And please go out to the Mars on 'that other lake' and drink their drinks. You will have money enough left over for dinner.  Go to the movies at Ridge out there in New Berlin and see the 'Descendants,' all about Hawaii and the coolest scenery around. Story is a little weak but then that is the new millennium. They pay photographers, videographers and special effects people, not writers.
Without
Charging
You
November 30, 2011. We are big on business at the Geneva Shore Report. Since we do not take 'normal' advertisements we support businesses by checking them out and then writing stuff to support them. We don't support everyone. Wal-Mart and those people don't need us unless it is to use our high quality paper to light kindling for their fires. Since no advertisers call us to complain or attempt to do anything other than buy us lunch we feel we can make a small contribution to quality. When you go over to the shoe repair joint your shoes are going to be redone in quality and for a small price. At the drycleaners we know that new shirt pressing machine works because we are using it. At the restaurants we eat the food and then write about what we ate, unless it is terrible and then we don't write at all. We call the Kite Lady and she makes a complaint to the health and safety department.
Did you know our Chevy dealer owns more than thirty other dealerships around the nation? You know the one over there on South Wells by the Cheese Box (positively grand liverwurst sandwiches!!). The other dealerships are not Chevy. They can find you a car anywhere in the country and then get it back here without charging you for getting it back. One of our friends got a new Honda there. Since they sell it they also service it, right here in Lake Geneva. Who would have thought?
Writing of the Cheese Box we are reminded that the place is owned by the same family who built and ran Schwinn Bicycles for so many years. Like the lady who owns the prancing horse show and kids zoo on highway fifty.She once owned the Playboy Club where the Grand Geneva is now.
Occupy Chicago goes on even into the rain and coming snow. Dick Malmin and Mary Jo Fessenmaier, our favorite local actors of civil concern who go down there every weekend, report that the movement is solid with a core of well-intentioned people who feel that their voices are being ignored by mass media and at the voting box.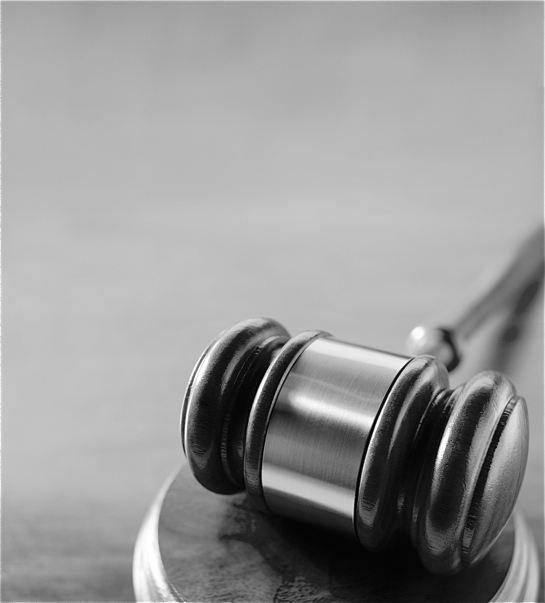 Local
Justice?
November 23, 2011. Our continuing review of jurisprudence in Walworth County took us into the courtroom of Judge Race. Outside of that place of justice this man is the penultimate friendly gentleman. Once he puts on his robe though it's like watching the transformation of Batman in the movies. He becomes this stern knight with penetrating questions for everyone who enters his sphere. Tough guy and grumpy with anyone who gets out of line in his orderly world. There is one thing we've discovered in studying judges…people have real different and rather violent opinions about them. When they are really negative (the people commenting) we are tempted to ask when they last appeared before the judge.
Dick Malmin is fighting his thousand dollar fine in Chicago. He should have them going nuts in court there for about the next year, or so. Malmin is nobody to mess with. Mary Jo Fessenmaier is at the demonstrations representing us every weekend. They take the train down and back (unless they are locked up!). We'd love to be along for the discussions in their train car. Throw Spiro (former alderman) and Terry O'Neill into the car and you can forget about being bothered by cell phone users. These people are bright, tough and serious. In many ways we are surprised that they read our small paper on a regular basis.
Incidentally, we support almost all demonstrations as a matter of policy. We believe that displays are a means for peaceful change. America is a land forged and annealed in dissent, voiced complaint and shouting voices. Elections are swayed, politicians effected and the people mobilized from citizens voicing opinions.
We have an antique mall in Lake Geneva. You might drive right by it on Broad Street every day and not notice it. It's right there on the east side when your headed north just before you get to the turn for Highway H. Walk through the place. You'll be amazed at what they have. Guns. Do they have guns, or what? Big guns. We like big guns, not that we have any. Trains, books and grand old furniture. And you can make a deal. The people who run the place will call the owner of the stuff you might want and give them your best offer. We like that a lot, especially during these rather tough times.—The GSR
Key
Agencies
Novembef 16, 2011. The court system in Walworth is of importance to our publication because it is one of the key controlling agencies within the Geneva Shore area. You may never encounter the system as a regular citizen of the county but if you do then we feel you should be properly prepared. Judge Kennedy, one of four here, is the focus of a short report here. If you run into him do not be fooled by his great sense of humor and wry wit. He's as sharp as a Wilkenson Sword razor and more Quixotic than Cervantes could ever have written. One can imagine that boredom comes easy when you are hauling around that kind of intellect. We like him because he's a lot of fun to watch work through a case, especially when Deputy District Attorney Josh Grube is there to minimally buffer and support him. Attorneys have a hard time with that duo because things take a while to play out in that court and they get sleepy. The Christmas decorations planned for the leased land at County BB and Lake Shore Drive (across from Louie's Pizza) will follow a sort of Catholic tradition. Advent trees (instead of candles). November 27th the first one will be lit, to shine in tandem into the night until the following weeks when additional trees will go up until the actual day itself. Christmas Eve will glow with five trees, four all white and the fifth multi-colored. People of the Jewish, Moslem and Kwanza followings will simply have to await a time when your staff is more egalitarian in content and nature for a more balanced and fair celebration. Amy's Shipping Emporium also carries the GSR quite proudly, and let us know they were left out last week as a location where we could be found. Alex, the new kid there, and great by the way, will ship your stuff anywhere at minimal cost. Or so we believe. Lake Geneva is not close to freezing over. Our temperature recording at ten feet of depth from the pier at The Geneva Inn was 51 degrees yesterday. The outhouse shacks passing themselves off as ice-fishing shanties will not make their appearance for some time. Snowmobile's, the north country's alternative to Harley Davidson's in summer, won't cause people to resort to their Apple ear buds until around mid-December.Since the lake generally freezes over right after the first of January they won't be running around on the lake's surface, like giant drunken locusts, until next year.


"...we are here..."
November 15, 2011. Where can you get this newspaper? We don't have stands on street corners, as those same pro-business council members feel it is too messy and commercial to allow that. We are online at tgsr.onsugar.com. And we are at businesses (in little stacks around the lake). Chuck's and Gordy's in Fontana, Tickled Pink and Daddy Maxwell's in Williams Bay, and all over the place in Lake Geneva (Piggly Wiggly, The Geneva Java, Caribou Coffee Shop, Starbucks, the Kite Store, Speedo's and more). We also leave courtesy copies at the courthouse in Elkhorn because we are afraid not to.  We're trying to be at Sentry down in Walworth itself but they said they were going to actually read the paper first.  If they do our chances will be severely limited.  Apparently, that old house the Breadloaf Book Store moved from was bought by Mike Keefe. He's our local real estate mogul, guru and sales operation all thrown into one. The Breadloaf people sold it to him because he has a good heart and we know that because they told us so. They have faith that Mike will keep the wonderfully elegant house, sitting just back from the water by Popeye's Restaurant, just as it is or make it into a bed and breakfast or something else that doesn't destroy the character of that really neat little area. We have no reason to believe he will not keep his word. And another thing about the towns around Lake Geneva, they decorate for Christmas and other holidays, too. The GSR will experience its first Christmas season this year so we've decided to lease land at the corner of South Lake Shore Drive and County Highway BB for our own Christmas display. Christmas is wonderful for business and we support that as much as possible, while also taking the time to look upward from our bended knees.  We meet some amazing people who manage to ferret out the Geneva Java Coffee shop. One recent accidental contact was with a woman relatively new to the area.  Danielle Kammerzelt is here to open her practice.  She's a psychological therapist working in the area of post- traumatic stress.  She uses the outdoors to help people accommodate and readjust from great trauma and we applaud her efforts in this much overlooked area.  We specifically avoided asking her anything about what she thought of our paper.
"...socialism has
crept all the way..."
November 1, 2011. Since we got our start, and are allowed to keep our hidden booth, at Geneva Java Coffee Shop on Geneva Street we don't comment much on other coffee shops here. There are two majors. Starbucks, which we liken to entering a busy nuts and bolts industrial operation to get in and out of as fast as one can, and then there's Caribou on Main Street.
Caribou is large, well placed and staffed with people who care.  Atmosphere's not as warm as Geneva Java and coffee costs more, but then it's difficult to compare anything to ones own nest.  Caribou carries The Geneva Shore Report, which is vastly to their credit.  Our circulation director is afraid to go into Starbucks and ask them and we can't fire her because we don't fire anyone.  Its part of our corporate minutes or something.  The publisher is a corporation owned by a corporation in New Mexico, which is itself owned, by a corporation in Norway.  Socialism has crept all the way across the ocean to deposit itself right here in Lake Geneva.  Some would say.  Maybe.  We went out to Shifters, the small biker bar and grill not far from Louie's Pizza on Lake Shore Drive.  Seven bucks buys you a nearly one pound burger cooked to order with chips, slaw and other goodies. Helluva burger.  And one owner, Mrs. Lloyd, is pretty neat too. We're late in the season and the bikers were mostly not around so we didn't have to carry-concealed.  One day before you get this we are going over to that rather special restaurant in Williams Bay called Daddy Maxwells.  Used to be called the Igloo because it looks like an igloo.  Has a great breakfast but takes only cash. The IRS eats there every once and a while just so they can stay and count everyone's tips.  We will tip really big to confuse them and make their job harder.  We don't like the IRS and really don't like a city tripling its parking fees.—The GSR
"...that made
us smile..."
October 25, 2011. What town has a cobbler? Who in hell even knows what a cobbler is anymore? We do. Here in Lake Geneva. We have a real Italian one. Raymond Torcaso. The man has a huge Italian nose to prove his lineage. Third generation cobbler. Repairs all manner of shoes and boots. Really reasonable too. It's nice to have such a place handy so expensive Allen Edmonds shoes (made over in Port Washington near Lake Michigan) can be worn for decades instead of just years. Torcaso is the Italian's last name and he uses it in the establishment's title. 253 Center Street, not far up the street from the Geneva Java Coffee Shop where the GSR staff lurks or hides out. We discovered that Muenster, the Navy guy we wrote about who was wounded years back, is on the board of a committee trying to figure out what to do with the empty theater on Broad Street. Nothing to report yet but we are on it. Muenster is one classy guy and he loves Lake Geneva. Expect some interesting and exciting news from this man and his committee. The Piggly Wiggly, probably having already heard that the Geneva Shore Report is not a real newspaper, has allowed us to have our issues placed in a special stand placed between the double doors when you exit. That made us smile. Speedo's operation down near the pier carries a lot of our 'papers' although we have yet to find a stand of our own to put in his restaurant. We eat there a lot because he makes us laugh and is a helluva good cook. Caribou also lets us put our paper in their coffee shop, which is really nice because they have to be aware of our rather strange and mysterious umbilical attachment to the Geneva Java.—The GSR
"...under new
ownership..."
October 15, 2011. Hey, that restaurant at the Southern base of Bigfoot Beach is under new ownership. You know the one, where all the Harley's used to hang out. The Lake House. Great place, minus the bikers. The guy who owned the Bailey's chain in Chicago bought it (Greg Proyce). Brought along his chef of twenty years (Ruben Muneton). If you never enjoyed a Bailey's in Arlington Heights or Elmhurst then you won't understand our enthusiasm. We tried his burgers. They are the best anywhere on the lake and the pot roast dinner is to die for. And then there's the new bakery. Attached to Simple, the 'anything but simple' restaurant. "Sweet House of Madness" is the place's name and Joanna, the chef, is a bit of wonderful madness herself. Go in there and get some gluten free cookies. Personally, we like gluten, but her cookies made us forget we really needed that additive. She did not forget to inject small doses of fat and butter, which certainly helps those delicious things slide right down. Finally, we simply must recommend Windhill Nurseryfor pine trees out on BB and 120. Yes, out there a bit into the country but the quality of pines, the great prices and meeting Cully, the warmly conservative guy who runs the place with his wife and sons, are well worth the trip.—The GSR