Living It
Disturbed
March 21, 2013 ¶ Notice, the retail store formerly located on Main in downtown Lake Geneva, is gone. We get disturbed when we see storefronts for lease. Some of that is normal. The Cheese box played out its time and then went out of business so the people who owned it could retire. But Notice is different and we, at the Geneva Shore Report, want to investigate and make sure we all understand that difference. We cannot afford to lose our small merchants and part of not affording that is caring, considering and then taking action to prevent it from happening. The wonderful butcher shop from Elkhorn is opening a market in Lake Geneva. They are building in, as we write, in the white structure just west and across the street from Starbucks on Center Street. We want to welcome those people. There is a butcher shop six miles east along the south side of Highway 50 but that is quite a ways to drive for some people. We like and applaud a downtown butcher shop. Part of the reason is because we are true Wisconsinites and we love meat. All kinds of meat. What do we do to help keep shops like Notice from closing and also encourage shops like the butcher people to come in? We make Lake Geneva into the best place to help them succeed. We do that by providing services (shoveling their sidewalks during the winter and making parking a pleasure instead of a hemorrhagic pain in the butt), letting them know we want them to stay and succeed (Barney rides nice, easy and with good manners in code enforcements and the Chamber of Commerce does something more than charge them to be members), and finally by going in and buying local at every damned opportunity we have, even when it hurts. Wal-Mart is not 'buying local.' We want to state that for the record. Wal-Mart, the big box store located way on the eastern edge of town, is not local. Their manufacturers are, by and large, about eight thousand miles away, which is only part of the story because the town's small merchants also sell things not made a few miles away. The big box mindset is what is so destructive because it drives away diversity and service. You go on over to Wal-Mart and get some help when you are in one of their aisles crowded with huge carts, strange people and tons of clutter all over. And, once you've found something (good luck) attempt to find someone to help you. Invariably it will be another customer, if anyone at all. We must choose. Do we want the ultimately lowest price (which we think we get from places like Wal-Mart but do not always) or do we want some measure of service, ambiance and warmth? Lake Geneva, Williams Bay, Fontana and Town of Linn are about warmth, beauty and worth. Where are your values and how are you backing them with your money?
Global Warming Has Struck
March 14, 2013 ¶ You can forget about trying to forecast the weather these days. Stick closely to your Nexrad television reports and you might get some minimal warning. Global Warming has struck and its main weapon is called serendipity. We don't know. A week ago it was snowing, dropping a foot on the foot that was already there. This week it is raining, packing all that moisture into the soggy syrupy white stuff, and fast becoming gray and brown. On Monday alone, it rained, then snowed, and then rained some more. A few hours of sun would have added to the Alice in Wonderland effect. We are coming to the end of the snow season. The ski resorts, with their outrageous prices and phony liability waivers, get a pass from us. The snow gathering from sidewalks by the city instead of the merchants will be skipped forward until the summer is over. Hopefully, a revamped and renewed city council will be able to help the merchants deal with that pesky problem. The signal lights at the intersections are working to specification, so that odyssey is done. We'll be covering some fishing stories as that season begins. Lake Geneva is a wonderful fishing lake and we've been remiss about reporting about what people are catching, favorite secret holes, lures, bait and more. We think this addition will be quite popular and probably not make anyone mad at all, which will be a change for us. We don't often cover traffic accidents or fatalities, but we are making an exception for Carlos Cantu. Carlos dies at one of those strange four-way stops in the middle of the country where the cars don't stop. Carlos was unfortunate enough to have a run in with a semi carrying milk. There is a fund to help Carlos' daughter get through college this fall. His wife is Tracey Cantu, who worked at what is now Salami Sam's. She currently works at the day care center nearby. There is a fund called the Carlos R. Cantu Fund set up at PNC bank located on Broad Street, if you get a chance to stop by. Carlos was a terrific man and his wife is too. Our street superintendent finally won the permission he has been seeking for years. Lake Geneva has given permission (by an eight to nothing vote) to allow one hundred percent salt mixtures to be used in bitter weather at Carstenson's discretion. The City of Lake Geneva went away from one hundred percent salt years ago only to have this winter's two great snow- falls impact harshly on morning roads and hills.
Doff of our Hat
March 11, 2013 ¶ The Lake Geneva City Council gets another doff of our hat. They moved to require all landlords renting property, or attempting to rent property, to register with the city using real identities. They are setting up standards for appearance and operations of such places, whether it be a house apartment or apartment building. In the past it has been near impossible to track down the property owner to require cleanup or beautification in some cases. That will not happen anymore, thanks to this fine move by the council. There have been quiet rumors about this being an anti-Mexican move because so many of the places are controlled and rented by Mexicans but we don't know if there is any truth to them. We'll wait and see, but on the surface this looks like a good move for everyone. Who is going to police the new landlord registration? Nobody is claiming this prize. According to the people behind the desks at city hall, the responsibility for enforcement is going to fall on the police department. Currently, no one available at that department knew anything about the new program or its administration. We will just have to wait and see how all this is going to be handled. What will be the enforcement parameters? Fines? Citations? Even jail time? Unknown for the present but we will find out as things develop. Sometimes we do a lousy job. John Halverson, writing for the Lake Geneva Regional News, took it on the chin last week by a letter to the editor accusing him and his paper of neglecting the Lake Geneva Symphony. John, being the class act he is, published the letter and then apologized. We didn't get a letter because people don't write to us much. We don't know why. We too failed to cover the Symphony event. We also did not cover Women's Week which is a pretty big deal. Why didn't we cover those important things? We just didn't get to it. The plethora of other things insinuating themselves into our lives at the GSR cause us to do things like we did with the symphony. We wrote something but never cut and pasted it into the body of the paper. Our editors only process what they are given. So, without being called on to step forward and apologize, we do. We are sorry and will do a better job. Thanks for not writing us.
Hollywood Loves Charlotte
February 27, 2013 ¶ Charlotte, the deer that thought she was a horse. This little screenplay of delight is receiving attention in Hollywood. The story, not totally unlike Miracle on 34th Street, is receiving intense interest as the first writings are being supplied to Hollywood sources. It will be interesting to see what local merit will come from the filming of such a project in a place where the world of film began. The summary, treatment and screenplay are being written right here in downtown Lake Geneva, where the story actually happened. The writing team will be insisting that the story be filmed in Lake Geneva, as well, instead of some movie studio in L.A. or up in some resort town in Canada. Snow and shoveling. So far, the City of Lake Geneva Council remains intractable when it comes to having the city remove snow from the merchant's sidewalks in downtown Lake Geneva. Carstenson, over at the Streets Department, needs one more employee to release the burden of shoveling form the merchants and assure all of us that we won't have to climb the mountain of snow that always exists between our cars and the sidewalk itself. We will present our proposal again at the next meeting of the city council, the one where they purport to listen, but we are not expecting any change until the elections are over in April. No helmet law or policy. There is no law that states you must wear a helmet to snow ski or snow board in Wisconsin. The Grand Geneva does not have a policy about this either, which led to three head injuries at the resort last weekend alone. Be careful on these slopes, no matter how small they may be compared to 'real' ski resort mountains. We also missed the fact that the Grand Geneva Resort has eighteen ski trails and not a dozen, so we apologize. Skiing and snowboarding are both inherently dangerous sports so being involved in them involves risk. We agree that such risk must be assumed by the person engaging in such a dangerous pursuit but we also don't believe that the negligence of any resort promoting those pursuits should be forgiven, in advance, from any lawsuit for negligence on their part. If you go there wear a helmet. If you sign the release form to get in then please know that the release you are signing is about as valid as the one you get on the back of a parking lot ticket. They are responsible for you, your life, your health and your comfort as long as you are paying to be on their property…. no matter what the small print says.
More About Charlotte
February 20, 2013 ¶ Charlotte, the deer that thought she was a horse. This experience that has become a story is about to become part of the permanent fabric that makes up the Lake Geneva area. The players who participated, Charlotte herself (still living under the protection of Marvin just west of Lake Geneva) and all the people who rallied to save her life are finally being brought together in order to become part of a Hollywood production. The screenplay. The one page summary, treatment and screenplay are all being written by a team of production writer's right here in the City of Lake Geneva. People like John Kass, the columnist who works for the Chicago Tribune, are chiming in and quite possibly establishing themselves not just as background providers, but also as potential actors in the coming movie. Lonetree Entertainment out of Malibu, California. This production company is financing and producing the effort to make the movie. Their credentials are pretty strong, and growing stronger as they release The Equalizer (Denzel Washington's next starring role) and produce Operation Underworld (the story of Meyer Lansky in WWII), with two sequels under contract. Hollywood comes to Lake Geneva, once again. The home of the brave. Charlie Chaplin's fallen down first studio still dots the scenery over in Williams Bay. Hollywood began in Lake Geneva before the cinematic effort was quite literally bought and shipped to what we now know as Hollywood. The performing arts center effort should be supported by everyone in the surrounding communities for no other reason than this. That performing arts center should be built in the shell of the ramshackle theater left empty on Broad Street in downtown Lake Geneva. The continuing unfolding of the Hummel land disaster. The current realtors removed their 'for sale' signs from the Hummel property last weekend. They quit or got fired. We don't know what really happened. We do know that the appraisal came back in for a value of less than eight million dollars ($7,500,000.00). The property is currently listed for more than twenty-two million dollars ($22,400,000,00). The current realtor cannot sell eight million dollars' worth of property for twenty-two million. There were probably some rather spirited discussions about this because Hummel executives seem to have about the sensitivity of a brick. And they have no 'receive' button. Possibly, some realtor coming out of that school Harry Potter went to will serve them better.
"J'accuse!"
February 13, 2013 ¶ Our legal case against the current Lake Geneva city administration and council (in reality, our lawsuit will be directed against the city clerk) with respect to free resident parking, is percolating away and about to be filed. The city, through attorney recommended action, failed to place our perfectly certified and accepted legislative referendum on the coming ballot so you, the residents whom they all work for, could decide. That action, on the clerk's part, was illegal in our opinion and we'll see if the justice system is going to agree. Free resident parking is not going to go away. Not if we have anything to say about it. A court decision will not come in time for this referendum to be placed on the upcoming April ballot so it is likely it will be on the one following. We have a lot of confidence in our attorney team and the law supporting their arguments. Certain causes have, out of political necessity, gone to our back burners, as we await the reformation of the city council following the coming election in April. It is also heavily rumored that Lake Geneva's city administrator will be retiring shortly, which would change the city's makeup quite substantially. These back burner issues (and just because they are back there does not mean we don't have the heat on!) include; the deliberate and vast cell phone conspiracy to give us (and other rural areas) poor service, the gradual diminishment of television signal quality to those not on cable, and the monopoly of our gas stations in charging whatever they feel like for gasoline. Add to these the issue of federally provided broadband to all the communities around Lake Geneva. Three and half billion dollars has been sitting there in Washington waiting to be allotted to rural areas for helping build our nation's electronic infrastructure. Our communities qualify for some of that money and badly need to be included in this effort. The reason we have received none is because the telephone, satellite and cable companies have been maneuvering to prevent it. Free high speed internet, as found all over Japan, Korea, Norway, Switzerland and Sweden, would hurt company profits and cause them to charge significantly less than the absurd prices they are currently getting. The communities around our lake have been granted the power to build, operate and support this new fiber optic broadband technology. We must motivate our leaders to work to get the funding and then the building of this new information highway. Two great features of such an effort would be the cost (all federally funded) and adding some measure of control over the communication entity powers working around and among us.
Genoa Lions Club Motorcycle
February 6, 2013 ¶ Those gentlemen came before the city council last week and quietly agreed to all the demands placed on them by our city management team. They will pay the fees for the parking meters taken up by their presence. We wonder if they will realize when they come back, how much the citizens appreciate the work they do. We will be purchasing some tickets this year. We have never purchased before but we are changing that. We don't want a Harley. We want to help. And we are willing to bet we could find somebody who'd love the Harley if we won it. What a great article that would be to write about! "The Geneva Shore Report gifts Harley Davidson to ninety-four year old grandmother last seen being chased by police as she headed east on Highway 50 without stopping for any of the new signals!" The entire editorial staff of the Geneva Shore Report was pulled over and ticketed by the Wisconsin Highway Patrol last week. The charge was "skulking." The staff was skulking around I-294 at high speed. The speed of skulking was measured at 81.6 miles per hour, or violation of 346.57 of the Wisconsin Vehicle Code. It was our intent to see if the horrid speed traps set up on the stretch of highway as you enter the state were still active. They are. We were encountered by Trooper M. Poupart and promptly cited. One would think that this was a miserable occurrence and process to go through but it was not. Because of the trooper. What an exceptional man! He took a great interest in our lives as well as our safety. This is what getting a ticket should always be like. Sociable, smiling, and understanding about the traffic, our situation, and life itself. He's been at the job for 17 years and he has it down pat. The police are necessary to protect us and give us the kind of order to have the lives we have. With the advent of hyper-security at airports and other places it has been only too easy to develop resentment for what people like Trooper Poupart do. In getting to know us as he did he also came to know a lot about us that might help him determine if we could be a threat to be more closely watched in the future. We do feel that people like us need more watching. We are also wondering if the court will accept change, as we have all these quarters. Nobro. The word Soho in London (the shopping district there) is called that because "Soho" was the cry hunters gave out when racing after some escaping stag in the time of Henry VIII. Soho in New York stands for 'South of Houston,' Houston being a street. We would like to create the Nobro area of Lake Geneva. That is the area north on Broad Street. There are a lot of really neat little business fronts on Broad Street that don't get noticed because there is this one block of churches and 'regular' buildings before encountering them further north. So, we thought the creation of a name for their little area might draw more people to check it out. Go up to Nobro and hang out a bit. The Fourth District. There is a part of Lake Geneva that's a bit rundown in some areas. The city council announced that it was relatively powerless to do anything because the ordinance set up to make sure property owners renting out their property maintained everything was not enforceable. Barney Brugger, the city enforcement officer assigned to this mission agreed with the mayor's statement regarding such enforcement, or lack of it. The city council never passed a detailed ordinance determining what proper maintenance and appearance should be. They failed to pass that part of the ordinance because the rules were going to apply to all homeowners, not just landlords of rental properties. That did not fly with many people so the matter was dropped. Until the city makes a decision to have detailed rules for function and appearance Barney can do nothing or his decisions would be quickly over-ruled in court as not being based upon anything other than his opinion. We need a new ordinance and it is high time the council calls for one to be written. We know the city attorney is brilliant. He needs to be charged with this mission.
The John Powers Memorial Scholastic Fund
January 30, 2013 ¶ John Powers, whom we lost two weeks ago, was a lousy high school student who barely made it into college. What he did in college, and after, is the stuff of legends though. In spite of his tough times in a very tough South Chicago high school, the institution of high school learning always remained close to his heart. The John Powers Memorial Scholastic Fund is now accepting contributions. The fund will be administered out of Badger High School so please send your contribution there. We are. John, we love and miss you. It was so like you to help struggling students, or anybody else for that matter. Mont Blanc Pens. One of these expensive writing instruments may show up at your doorstep soon, depending upon certain conditions. The conditions change and vary but revolve around observing, analyzing and then reporting to us stories that, inherent to their nature, help the community by being published in the newspaper. We have given out two pens so far and we will be giving out a lot more. It is our hope that the Lake Geneva area will be over-run with them one day. Initially, the Geneva Shore Report wanted to give out small windmills, as on any given snow-dusted day you might see one or more of our people galloping across the Wisconsin tundra, lance in hand, Sancho Panza behind on his burro, and (since we have no windmills around the lake) aimed dead set for the nearest cell phone tower. Mont Blanc pens seem to make more sense than giving out little windmills, once the absinthe and Jamison's wore off in the morning. We also couldn't find any little windmills on EBay. Mr. Potter stepped in to substitute himself for Lake Geneva City Management the other day. The Genoa Lion's club signed their contract with the city to display and attempt to raffle off a Harley Davidson at the corner of Main and Broad Streets. The agreed to cough up the hundreds of dollars that might otherwise be gained from parking revenues in the spaces they will occupy, and have occupied, for twenty years for free. They agreed to Mr. Potter's terms without comment, proving that the Genoa Lion's Club has a hell of a lot more class than the leadership of Lake Geneva, but then the Lake Geneva folks probably have never watched "It's a Wonderful Life" so how could they know. In a surprising about turn, council members Hill, Keogh and Kupsic voted for an amendment to allow the Lions their raffle without paying for the parking. Those are the same council members who brought the issue up in the first place! The amendment failed. Mr. Potter won.
Small-Minded?
January 23, 2013 ¶ How small-minded do we want to get? Whether you like riding Harley Davidsons or not is immaterial, unless you are purchasing a raffle ticket from one of the Lion's Club members who stake out Lake Geneva in summer to raffle off a Harley Road King bike. The Harley up for grabs sits on a small trailer located on the Northwest corner of Broad and Main streets right in the middle of Lake Geneva on most weekends of the summer. A few years back some kind of controversy arose about the Lions occupying spaces that might cause Lake Geneva to lose parking revenue. Well, we could not have that. The City of Lake Geneva is more addicted to parking revenue than the Chinese ever thought of being to opium. So the Lions Club, in order to get a permit for 2013, had to agree to pay for what parking revenue might be lost and make promises about not taking up too much sidewalk space or any of that. For some reason, that did not make the parking commission entirely happy. The Lake Geneva Regional News carried the story and included their own conclusion about how it seems that Lake Geneva does not consider the Lions, the Harley raffle chapter, a 'lake entity' because it is based in Genoa. For Christ's sake! Can anybody question the good-hearted nature of the Lion's Club? Can anyone out there come against the Lions and tell us how they simply work for profit or for themselves? We'd like to see a report of that nature because we'd like to shred it completely. The Lions are like the Rotary, the Jaycees and even the Elks. They do good works. They volunteer their time. They really do intend to do good things for every community around, not to mention specific individuals in need, and we need to support that entirely. We don't ride Harley Davidson motorcycles at the Geneva Shore Report. They don't make bullet proof Harley motorcycles just yet. We think a continuing decision needs to be made by our city council to allow the Lions to do their thing as long as they want to do their thing and we don't think we should charge them for parking. Our current parking commission gifted us the current Luke II parking system. Our current parking commission refuses to allow residents to park for free and is opposing putting the successfully petitioned referendum on the coming ballot. Our current parking commission has agreed to pay $25,000 to an outside firm for 'consulting' about our truly rotten parking system that they had everything to do with bringing aboard. We think they should be forced to allow the Lions to collect money for good causes by raffling off all the Harley's they want to. When they've cost us $25,000, wake us and we'll take some serious notice! In fact, if they did cost us twenty-five grand, it would not go into the pockets of more needless consultants. It would go to helping the poor, the needy, the aged, infirm and disabled. Where do we really want to spend our money?
Pie Shaped
January 16, 2013 ¶ Part of the Town of Geneva, which is entirely separate over beyond the west side of Lake Geneva, has contracted to have the Lake Geneva Fire Department provide services to their area. It's a big funny pie shaped thing that juts almost to the very edge of the lake. We don't wonder that Lake Geneva's rather overbuilt department can handle the load. But, in reading the budget for next year we looked at the charges. Not just for this big chunk of Town of Geneva but for Lake Geneva as well. $27,000 a year is the freight for such services. Which seems cheap, until you begin to look into what the department charges people for any and all services. You don't necessarily have to call the fire department to be provided services, by the way. A neighbor or a passerby can make the call. And then here come the department in whatever amount, equipment and guise the 'incident commander' chooses. You probably have no clue as to what you will be billed for services. Or somebody will be billed. If you don't have an excellent insurance policy you could potentially be moving on. The cost for an hour of a fire engine is five hundred bucks. The hook and ladder is eight seventy-five. That does not include the personnel. They are extra and if a deputy fire chief shows up that's another fifty bucks an hour. There are bills for every service imaginable with the EMS people loading any and all charges into any and all services: An I.V. is a hundred and fifty, spinal immobilization is two hundred plus. Life support is four hundred and fifty, unless you are a non-resident in which case be ready to pony up five and a quarter. Plus twelve dollars a mile (fifteen for non-resident). When did these obnoxious charges begin? It is hard to imagine living in an area where such a cold-hearted charges are levied. We are not sure whether you have to pay cash in advance or whether they will bill you. Maybe they make that determination upon arriving on the call. Ask what the fees are, if they come for you. Oxygen is only a hundred bucks so get that for sure, just to keep you from passing out. That's probably a hundred bucks a minute though, this year's budget isn't that detailed.
Winterfest
January 30 - February 3, 2013. Lake Geneva's Winterfest featuring the US National Snow Sculpting Competition. Music, magic, refreshments and the crowning of the Best Snow Sculpture in America are featured at this great event. Sculpting will take place Wednesday through 11am Saturday. Winners will be announced at 3pm on Saturday at the Riviera Ballroom. Food, fun and entertainment from 11am-4pm Sat and Sun at the Riviera Ballroom. We are posting Winterfest in one of our reporting sections because of what a bust it has been since the weather changed. January 30th is looming up ahead and we are going through days where the temperature is centering around the mid-forties and there is no snow whatever to behold. Snow is not required for the sculpting, which is a major event, but a certain maximum temperature is. This is the single largest snow sculpting competition in the United States and, like our lake's identification as the world's premier location for ice boat racing, we are in danger of having the event moved away from us. Both of these significant situations have something in common with that is more prevalent to us all with the advent of global warming. That thing is our inability to do anything about it! Has the weather permanently changed to the point where we cannot expect to have much in the way of a winter celebration in the Lake Geneva area? If it has, then quite possibly all of us should be recognizing that, although the loss of those events would be hurtful, they would be nothing compared to what other communities might be suffering because of this potential cataclysm of 'great' weather. Global warming is going to come with surprises that will appear out of nowhere, unforeseen and unpredicted. Rational citizens of Wisconsin should all be hoping against hope that our winter will hunker down into one of those old-fashioned sub-zero Alberta things we all loved to complain about not more than three years back. The staff of the Geneva Shore Report is not seriously worried yet, but things are not looking good for life going on just like it always has. We all need to begin to pay more attention to what the majority of weather scientists are reporting and to get very serious about taking action.
Frozen over?
January 2, 2013 ¶ It is early January and the lake has not frozen yet. The small bay behind Big Foot Beach has frozen over, but not to the point where anyone can walk on it. The major concern here and all around the lake centers around ice boating. Lake Geneva is the ice-boating center of the known universe. When the weather is suitable. Will the lake freeze over at all? It is likely. Only twice in a hundred years has the lake failed to fully freeze over (last year being one of them). 1816 was the only year that the lake never thawed in summer. Mount Tambora in Indonesia blew up in the preceding April. What is happening with our lake level? Second only to the potential curtailing of ice boating, has got to be any problems associated with Lake Geneva's water level. This controversial issue is so controversial that the Lake Geneva City Council had to pat the Lake Level Corporation on the head and tell it that it would okay no matter what. The lake did not drop this week. Not even a fraction of an inch. The outflow remains unabated, however, with the lone biologist's claim as damage to some unknown species of fish holding sway over everything. The biologist is unnamed too, which is most appropriate these days. If we sent a request for information to the DNR we are certain we'd get a response in six or seven months and that response would include the REDACTED name of the biologist. The modern era: "Of course we'll talk to you but we never said it would be in English. How's your Swahili?" Quietly hopeful days in Williams Bay. The head of the commission that held a meeting without the meeting being posted before is breathing gently and quietly these days. No indictment or charge has been handed down to her from the prosecutor's office. The prosecutor, by the way, is a class act and his deputy isn't too shabby either. We expect that those two intelligent and caring men will take the written complaint and use it for what it should be used for. Kindling has to be lit with something and it is fireplace season. Mr. Marra had his day. He made the cover of the Rolling Stone (well, the Lake Geneva Regional News anyway) and everyone knows this poor woman who held this meeting when she should have known better is in disarray, discomfort and quite possibly suffering from a mild case of distemper. "Let my people go," would be our chant, if she were to be arrested and taken to Walworth County Jail. It would be just like us to do just that too, with yard signs and the ones we'd hold to parade around and around the Walworth jail parking lot. We'd serve hot apple cider and maybe have a very small band. Why are we starting to hope they haul this poor self-effacing (she didn't even lie about it…. how Southern Wisconsin is that?) civil servant in?
Tax Games?
December 26, 2012 ¶ Department of Water and Public Works. We received a call from a woman who wanted to congratulate us on our coverage over the past few months. We are always skeptical of calls complimenting us…for obvious reasons! This woman had gone into the water department to pay her bill because she was late (out of town, on vacation, etc.). She attempted to pay what was due with a credit card, but was refused. They said she had to pay by check or in cash. At that point, not having brought her checkbook up from Chicago with her, she went off. It is how she 'went off' that interested and scared us. She told the front desk people down there at their building by the river on Highway 50 that she'd read about operations like theirs in our newspaper. She told them in no uncertain words that they were exactly like the beach operation and the guys with little hot dogs at the American Legion canteen in Library Park. Her allegation, which didn't go down well at the department, was that some potential for misuse of her funds might be conjectured. We didn't know that public works does not take credit cards. We do find that tidbit interesting as almost all places that don't take credit cards these days are suspect. Suspect of tax games or cash flow mishandling, to say the least. Unlike the beach operation in Lake Geneva proper, the department personnel did not hand the woman a line about how credit card machines slow down the inflow of capital too significantly to consider. The department is more powerful than the beach. They simply told her to take a hike, although using very refined Southern Wisconsin manners. Can we state something for the record here? You will see it time and again as you read our publication. THERE IS NO CREDIBLE REASON ANY DEPARTMENT OR BUSINESS CONNECTED WITH ANY CITY IN THIS COUNTRY SHOULD NOT BE ABLE TO TAKE CREDIT CARDS. Credible is the key word in that sentence. The credit card people don't charge any money to set up an operation to collect and they are very reasonable about the fees they charge for the service. Those fees can be passed on to any customers or consumers. We all expect that. We all accept that. What we can't accept is more of the same old 'cash and carry' stuff older public servants keep pushing because technology has passed them by and they are proud to be passed by. Any department of any city in the state that does not take credit cards needs to be re-staffed with younger personnel…or employees and managers of higher intellect.
Get out there!
December 19, 2012 ¶ Christmas is upon us! Special sales abound as our merchants seek to balance inventory with year-end sales, and also to maximize revenue in the best marketing season of the year. Get to some of these stores and buy stuff. Its better priced in town than you might believe. We went to Wal-Mart and Target to compare. Batteries at Wal-Mart and Target were priced the same (for four-packs and eight-packs of rayovac), to the penny at Piggly Wiggly and True Value Hardware. Potato chips (Classic Lays) were amazingly cheaper at Walgreens! Admittedly, one cannot find cheaper manufacture anywhere like at Wal-Mart. They make some clothes so thin that a full-on ski jacket could only be worn if traversing the slopes in July. They sell some stuff that works only once, if then. They depend on the customer to either bring it back or simply toss it away. We took three video disks back that did not work. Wal-Mart refunded the money back to our credit card, had no replacements and then would not even discuss our time and trouble in going back and forth, not to mention the disappointment when the product didn't work. We shop at Wal-Mart only when we can't find the product anywhere else and can't wait for Amazon to deliver. Buy quality. Buy local. Let the merchants get to know you and then give them the opportunity to advise you on what you are purchasing. You won't get that at any big box store, any more than you will at the shopping centers all located more than fifty miles from our lake. Go see the reindeer laying around behind thin wire fencing, and bring the kids. Amazingly, Santa Claus was walking all around Lake Geneva last Sunday handing out gifts to any kids he saw. Where are you going to find that outside of the city's downtown merchant district?
Why we love Charlotte
December 12, 2012 ¶ Charlotte, the deer that thinks she is a horse, is still out there at Marvin Graaf's ranch about a mile west of Lake Geneva, and still believes she is a horse. Not to be ridden, of course, but to be stroked, rubbed down, fed and appreciated. It is still hard to go visit Charlotte and not be totally blown away by how the animal interacts with humans. She comes right over to check you out, and then places her head just so, so you can pet her and play with her ears, which she loves. You can pet her on her back or wherever. She hangs in for about five minutes and then goes to get a snack before returning for more. If you walk across the stable she hesitantly follows, wondering how to work the change in venue into her attention-getting and giving routine. One year ago Charlotte was slated to become about a hundred pounds of prime venison. The DNR had made a decision that Marvin, as a private person, could not take a wild deer in to be 'domesticated', but also could not return the domesticated deer back to the wild. The decision resulting from this dilemma became draconian: in potential execution. The DNR sent a hit team to take Charlotte out, but Marvin Graaf stood tall and sent them packing from his property. Both the Geneva Shore Report and the Chicago Tribune took up the cause of saving Charlotte, standing with Marvin. The DNR hung tough, joined by the Walworth County prosecutor's office. Legality over humanity was their mantra (or rather legality over ungulanity, seeing Charlotte is an ungulate). Governor Scott Walker stepped in, upon hearing of Charlotte's plight (days before last Christmas) and did one of the most humane things Scott Walker has ever done. He pardoned Charlotte. The DNR and the prosecutor's office pulled back quickly and completely. Charlotte, the deer that think she is a horse, remains ensconced in the barn and wandering the nearby fields of the Graaf estate. People still stop by to see her as they pass and Hollywood is considering making a movie from a treatment written by a famous local screenwriter. We'll keep you posted. Charlotte, the wonderful deer who thinks she is a horse (one year later) and Marvin her owner and friend. Marvin didn't think either of them looked good enough to take photos of. We think they are both quite good-looking and terrific animals!
Report from the Water War Department
December 5, 2012 ¶ The lake lost no water over the past week. We are uncertain as to why. But as long as it is holding the news is good for everyone. We were informed that most of the 'cribs' made to serve as underwater bases for pier pilings are made of wood and not concrete or stone. This means that these edifices are even more sensitive to being crushed by ice of serious depth. The weather has been very pleasant so far this winter, and we are hoping for more gentleness than we usually receive in mid-winter. Last year was warm to the point where the lake never froze over, which hurt ice boating, but, given that the lake is a good foot and a half lower than last year, would certain help everyone with a pier or anyone interested in boating next summer. We are yet to receive our first in-depth journalistic results from our investigator out there. The Cove appears to be on the verge of total immolation. The Cove, located near the water half way between Speedo's Harbor Side Pub and The Lake Geneva Chamber of Commerce on Center Street, appears in trouble. Through some weird arrangement, The Cove is owned by individual condo owners who act as one through the auspices of a condominium association. That association depends upon another company to handle its money. That company, the one that handles the money, is somehow short about a million and a half dollars, which is about all the condominium association had or has. A lot of people were opposed to the construction of the Cove in the first place. It was built after a Frank Lloyd Wright Hotel built on the same footprint was torn down. That hotel, the Wright one, was never considered to be one of his more gorgeous creations. It was built along similar, but larger, lines as the Lake Geneva Library Building. The hue and cry when the Wright structure came down was minimal until the Cove went up. The Cove, looking like some sort of 1960's personality-free tenement, raised a lot of eyebrows. What is likely to happen to this collection of condominiums, most of which are rented out and not lived in by their owners? We don't know yet. We know the guy who was the head of the financial company appears to have split to God knows where. He has an Italian name so we would like to assume he is somehow connected to the Corleone family, but probably not. Sometimes even a tabloid has to dig real hard for a story. We'll wait on this one, having suffered enough at the hands and tongues of the Greeks when we made allegations that were untrue and potentially hurtful. Maybe we can connect the guy to Rigatony's out there on Highway 50, as you head toward Delavan. Nah. Those guys are great. And Joe, Tony's partner, looks way too much like Andy Sipowicz from NYPD Blue!
The water war
November 28, 2012 ¶ We continue to watch the Lake Geneva water level and measure any drop or increase. The lake lost another inch by our measurements from last week. This kind of decrease in lake level will eventually lead to potentially terrible ice damage if this winter proves to be severe enough to allow for the formation of thick ice during the worst months of winter. There should be little problem, even if the lake level descent continues at its current rate if weather conditions that prevailed during this last winter repeat. Deep formations of ice, should they form, would cause great damage to all the support structures serving as receptacles for pier supports. There are literally thousands of these concrete supports placed under shoreline waters around the lake. The cost of their loss would be enormous. Even the displacement of most of these receptacles (shaped like high thin pyramids with holes in the center) would entail costly labor to retrieve and reset. Salt. Winter is coming and with it snow. We don't know how cold this winter will be, and we don't have any idea about how much snow the lake area will receive. We do know that Lake Geneva is the only community fronting the lake that severely limits the amount of salt used to keep roads clear. Instead of using mostly salt a mix of sand and salt is used with only a small percentage of salt as part of the mixture. According to expert sources, the sand is more damaging to the lake environment than salt would be, plus there is another simple fact mitigating the use of more salt. That is the location of Lake Geneva geographically along the lake. Any salt running off through the few drainage pipes and canals (most all such drains go directly into the runoff stream into the White River) would almost immediately pass through the flood gates installed at the dam which is located right behind the Chamber of Commerce building at the north end of Flat Iron Park. We are looking into the effect of more salt being used for snow and ice control during the winter. We are aware that many environmental groups want no salt to be used at all. Other communities around the lake depend upon the use of salt and we believe more study is needed to consider this option. We also expect to get considerable correspondence about any discussion of this issue, but we are believers in physics, biology and limnology, not anecdotal evidence. We are not only investigating the DNR's decision to release two cubic feet of water per second through the flood gates, we are looking into the use of salt for better control of the effects of winter on our streets, sidewalks and for residents and visitors required to drive on these streets.
Water War! 
November 21, 2012 ¶ The Lake Geneva water level is down two inches from what it was last week when we took our first measurement. That brings us to a total of sixteen inches down from its early summer high water mark. We do not know how much water the spring feeding the lake supplies and may never know that information. We do know that we are losing water to the seasonally dry conditions and also through the outflow of two cubic feet of water per second as determined and ordered by the DNR. What to do about this rather prickly situation, as there are fish in the White River supposedly 'distressed'? For some reason we, the staff of the Geneva Shore Report do not believe this, although it may be true. In order to get to the bottom of the water wars we have gone to an outside expert for further investigation. Francesca "Les" Price has agreed to bring together all the information she can find, interview everyone concerned and having contact with lake water matters, and then submit a report on what the hell is really going on. Les does not work for the paper, other than as a consultant so we are depending upon her for a true objective analysis and accurate conclusions from her research. This situation may not seem like it is of as much interest as other situations we have brought up and then pursued with our own form of dogged determination. But it is the lake, its purity, its beauty and its very survival that all of us must take extremely seriously. We are all observing the effects of global climate change. We all hope that these changes, on the macro international level, are man-made. The bad news would be that man (the species) has had little effect on planetary weather. That would be bad news because it would mean that our efforts to stop or abate its effects might be inadequate to do anything about it. The water of Lake Geneva is small enough and contained enough to be subject, almost totally, to the effects of our local population and our efforts on its behalf (or not!) will not go unfelt. We all depend upon this single grand feature of geology and geography to enrich our lives in so many ways. This issue is about all of us. We need to know and be involved in all the decisions that affect it.
Driving on Country Roads
November 14, 2012 ¶ Be careful out there. For some reason, the often unmarked and uncontrolled intersections on many of our country roads are treated as if there is never any cross traffic. We have many fatalities from cars and motorcycles hitting one another because no consideration is paid to the potential of fast-moving cross traffic. We cover one accident, photographically, in this issue. The accident involved only one car and a bridge abutment. It happened at night. How do you drive along on an open country road in the dark without almost any other traffic and hit a bridge abutment? We don't know. We have not seen the police report. But we do know this. The holidays are 'adjustment' days and nights. The public imbibes more alcohol during holiday times than at any other, and this is done more on weekends than weekdays. We don't know if alcohol was involved in the bridge accident. We hope not. You must exercise great care during the holidays when driving on our country roads. The public is not going to give up drinking and there is absolutely no public transportation in most rural areas of Wisconsin. Our area is no different. And there are very few taxicab operations. Since people are going to drink when not at home, on a regular basis (Wisconsin is still the number one alcohol binging state in the USA!), and they are going to want to get home after drinking, then we must all remain acutely aware that drivers around us may be 'modified' to some extent or another. Traffic accidents (they are now called 'crashes' as demanded by lobbying efforts of the trial lawyers all around the country so there will be nothing ever written off as an accident) have been on the decline for many years. Cars handle better, have much better brakes, stabilization, four wheel drive and much more. The one thing that has not changed is the driver. Until we have computers and lasers driving cars we are going to have accidents, crashes, injuries and deaths. Don't ruin your holidays or those of anyone else. You be careful out there. Upside down. The German driving walked away uninjured on South Shore Drive, not far from Louie's most excellent pizza operation. The Subaru was totaled. Town of Linn Fire and Police had this car out of there and the place cleaned up in half an hour.
Water Safety Patrol

November 7, 2012 ¶ We run across organizations all the time as we get to know the lake better. Out there, on the water, we see all sorts of enforcement but many times fail to understand the organizations and the mission of them. We have the Law Enforcement Agency from Williams Bay. We have the Lake Geneva Police boat. We have the Wisconsin Department of Fish and Game. There is even a joint lake agreement on safety and such things as speed limits (45 on weekdays and 35 on weekends), maximum decibels emitted (86), requirements for life jackets, and safe distances for operation of a powerboat. We're going to get to know those agencies and operations better by next season in order to a better understand how many small distinct communities cooperate when it comes to lake quality, safety and use. We hope this data may be valuable to you, our readers. Writ of Mandamus. The first letter, requesting the City of Lake Geneva City Council to take proper action regarding the referendum returning lost handicapped stalls to city streets will be submitted later this week. A respectable time will be allowed to pass before a Writ of Mandamus is submitted to the Walworth County Courts. The matter of lost handicapped parking spaces will not be retired without full recourse of every legal measure. This goes for the referendum about free resident parking, as well. There is no fast and furious when it comes to small town government. We believe that Terry O'Neill and his workers act with infinity of patience to apply to the worthy causes they pursue and we support them in their efforts. We are looking for information about public access disputes. It would appear that public access disputes occur much more frequently around the lake than we would have believed before publishing this newspaper. Property changes hands around the lake and from time to time new surveys are called up bringing out changes to existing property lines and access. If you know of such a small 'squabble' going on in your community or nearby then we would be most appreciative if you would contact us. Riparian rights can be quite complex (riparian; from the French word 'ripa' meaning river bank but used in our culture as rights coming along with owning or using property near water). We are looking at a public access to the lake located on South Lake Shore Drive right now. That 'access' path leads down to the water. At the bottom of the path there is another sign indicating that there is no public water entry allowed. We find situations such as this illogical and we attempt to get to the bottom of any reality there might be as well as the logic behind any such reality.
Mini Jobs, Part II
October 31, 2012 ¶ The New York Times was kind enough to run a front page story about the creation of 'mini jobs' a few days ago. The article did not credit our newspaper for breaking this story, but then we never expect to be credited unless it is something that will disparage the source. Our culture is not one that compliments easily, often or in a rewarding way unless one is 'connected.' We are not connected to anyone or anything, which might appear obvious to readers who've stayed with us since our inception fourteen months ago. The New York Times article offered no solution to this problem of employers deciding that part-time employees should hold almost all jobs in their organizations and that many numbers of them diminish the power of the others. Unions were not created because they seemed to be a good idea for helping the general public or the economy. They were created because of abuses by employers and corporate owners. Unions have fallen into disfavor. The reason unions have fallen into disfavor has nothing to do with the diminishment of abuse endemic to ownership of large companies. They have fallen in to disfavor because of the huge impact of powerful mass media. Mini-jobs are a direct attack on worker rights, hours, benefits and wages. The implementation of this process of making sure our workers are treated with zero respect and have the power and benefits accorded to sharecroppers of the early nineteenth and twentieth centuries continues to quietly spread. It will only be stopped by the workers themselves and the support of the remainder of the public that comes to see this new threat as what it really is. The middle class of America thrust our country into prominence above all others on the planet. The deliberate destruction of this class (which mini-jobs go right at the heart of) will guide our country right back into mediocrity. Look around the lake. See if you can ascertain what companies and businesses are using this insidious and obnoxious plan that will assure the most minimal of service to customers, the lowest pay to employees and the most profit to employers. When you find these businesses, and they are pretty well-hidden, then shop elsewhere. We are in danger, even in our small geographic area. We are not in danger form the 'big box' operations although they hurt us a lot. We are in danger of the new 'small box' attack of mini-jobs, mini quality and mini-thinking. If you think voter suppression is something that is limited to the efforts put out by Town of Lynn in their last newsletter then think again. This is Section 2 (identification Section) that is part of the training manual lifted from the instructions passed out to republican 'observers' being sent to monitor all Wisconsin voting polls. What they are being instructed to do is unethical and a blatant lie but here it is.
At Work?
October 24, 2012 ¶ Top nine things we are working on around the lake: 1. We are checking out lake water quality by using a lab to test the water at four different points. We want to particularly analyze the results for fertilizer runoff. 2. We are putting together a plan to approach Williams Bay on putting themselves more 'on the map' for tourists by playing up their new Pier 290 restaurant and the Yerkes Observatory. 3. We are going to remain very interested in how the City of Lake Geneva can fix its beach 'cash drawer' mess as we approach next summer. 4. We are going to back Terry O'Neill as he heads off to create and file writs of mandamus in order to get the referendums he spearheaded back on hired or fired the ballot for spring. 5. We are going to pursue the city in order to get them to shovel the merchant's sidewalks instead of having that responsibility placed directly on the backs of the our small business community. 6. The council has decided to place the Treasurer referendum on the November ballot, which surprised us (that we could get ANY referendum on any ballot!). However, they chose to write the ballot entry as being more slanted toward combining the position with the City Clerk's job than stressing that the electorate needs to decide whether the treasurer's job should be elected (like it has been) or appointed (and subject to being by the city council). Why are we not shocked? We will be putting up yard signs and going door to door to promote a "No" vote on that issue. We like our independent treasurer being subject only to the people who put her or him into office. 7. We are close to writing an investigative report on the people who run the artifice of a business called the Visitor's Center on Main. We said we would not let them run without our continued scrutiny, and we meant it. 8. We will be waiting eagerly to see if the American Legion has finally figured out that the 'canteen' they have in Library Park is for veterans and not for leasing out to anyone they please. 9. We will be looking into Fontana's approach to towing vehicles stopped for minor traffic offenses, thereby creating financial and other unnecessary hardships for people living there or passing through. So far, we are only hearing rumors and have no hard data to run on. Coming!
Mini Jobs?
October 17, 2012 ¶ We reported on the advent of 'mini-jobs' coming to our own backyard. Mini-jobs are those of little pay and little hours and absolutely no benefits. They are now common in Europe and Asia. Having a hundred employees instead of twenty or thirty allows the employer to pick and choose who gets what hours and then who is back up for those hours. It also allows for the dismissal of anyone who complains about anything without any damage to the employer's situation. What happens to employees caught in these small snares is painful and potentially disastrous. A number of jobs must be held to even fill out a forty-hour work week making minimum wage. We all know that a work week such as that does not provide for any kind of comfortable survival, but the problem is worse than that. The mini-job employee must have other mini-jobs and somehow coordinate working the hours all the employers need or want. It does not take a genius to be able to see that mini-jobs are another invention of people who want to take full advantage of the high unemployment and low economic period we are going through. This kind of activity must be fought at every level to prevent us from remaining in this situation. The rise of middle class America catapulted this country into economic, political and military greatness that the world had never known before. That greatness was at the expense of a very few super-wealthy individuals, who controlled almost everything. The period of their control was called the gilded age, and the people who amassed those fortunes were known as robber barons, for good reason. A return to mini-jobs without any benefits and only the control of minimum wage to stave off starvation is a dangerous thing for society and our small community. With trained employees of longevity and dependability comes good service, repeat business and quality control. Short-sightedness is not the kind of thing that will take us back to where we were before and then on to where we want to go.
Have One?
October 3, 2012 ¶ Mini jobs. Have one? Know what one is? It's a minimum wage job for a couple days a week, or even less. They are becoming the rage locally as well as across the country. We won't name businesses yet, but we see the practice spreading right around the lake. Have twenty-five employees when five or six could do the job takes the meaning out of any qualitative pay or benefits and it keeps the griping down. A business with a bunch of little part-timers can cut employees at will, or the employee's hours. If the employee can't integrate the job with the other job he or she has to have its just tough luck. Employee doesn't show up? Just call another mini-worker. Employee complains about anything? Just terminate. This practice is now common in the big box stores and is spreading like a viral disease. The large supply of more than qualified employees make it possible, as well as an attitude of never-ending cost cutting on the part of employers. How many employees do you think the average small business around the lake has? You'd be amazed. It is four or five times more than that. We discovered this when we were doing our survey for essentially free resident parking. This practice of eliminating real jobs and turning the work over to many others started in Europe as economies failed in certain countries and unemployment began to skyrocket. That it eventually turns the businesses into places that more resemble zombie factories seems not to have been calculated. If it has been calculated, then the risks have been accepted. We live in times of less and less worker permission, control or even communication. We have reduced our middle class by forty percent in twenty years, locally and nationally. Most of you reading this will neither be surprised by that number nor by your discomfort with it. But you must remember, there are those who are taking deliberate steps to continue that middle class slide and to profit mightily by it. The Geneva Shore Report is very pro-small business around Lake Geneva but we are not in favor of many of the business practices we see being implemented. The creation and use of the mini-job practice is one of the ones we do not approve of. We believe they are indicative of long slide to a kind of mediocrity that would have astounded anyone living here only twenty years ago.
We Make Money on the Deal
September 26, 2012 ¶ Skate board parks and personally engraved bricks. What do they have in common? They have revenue in common and the provision of necessary services. We get the money from charging out of town kids coming from all over to establish a guard post of safety and protection. Plus, we make money on the deal. How do we make sure the out of area kids don't get in for free? We require identification. School I.D. or whatever. This park cannot become a collection point for South Wisconsin without compensation. And it is the biggest newest skate board park in this part of the state. We must respect and protect these kids, both resident and non-resident, but we must also make sure that this skateboard park does not become like the one that preceded it, a mess of decay and environmental abuse. Bricks (which we want to sell Personalized to visitors to be placed along our sidewalk) are the same thing, except a little different. They are sales items ready to be touted out to tourists that want a 'stake' in our town. People will buy a brick for a reasonable price, have it placed and then return to it time after time to enjoy being a part of everything here. More revenue. What can be the difficulty? Dealing with a city government that is fragmented, set up in little 'fiefdoms' and then run by power hungry small people dedicated to keeping and maintaining power over reason.
Stand Up
September 19, 2012 ¶ A city council member of Lake Geneva has been kind enough to recommend that one of our staff be given the opportunity to present the brick-naming revenue idea to the Public Works Commission. This is the outfit responsible for the streets, sidewalks and other public properties. In order to appear before the commission with a proposal and a possible budget to begin work there must be a listing on the Commission's agenda for the next meeting, which will occur sometime in October. As the summer season is rapidly passing there is no real need for speed in going to work on this project as no implementation will be possible through the winter. We will keep you abreast of how all this all slowly makes its way through a system designed to be accurate and effective rather than quick and reactive. There is an important meeting of the city council on Monday the 24th at seven p.m. The primary issue we will be watching is the handicapped parking spaces taken away when the new Luke II system was installed. The handicapped lost nine spaces, all in key locations. The city council will receive the petition certified referendum for their consideration. Previous to the work done to inform the public and then get the people to take action, the city council allowed those parking stalls to be taken away, almost without any discussion or consideration. This single meeting will allow the council to right itself. It will have the opportunity to immediately decide and instruct the city Public Works Commission to return the spaces. If the council does not 'stand up' then the referendum will appear on the next available electoral ballot for the voters to decide.
Thank You Dennis
September 12, 2012 ¶ Tar and feathers the actions of Lake Geneva's city government created the present parking fiasco and it occurred because this government does not represent the views of the majority of the citizens. If it did represent those views no Lake Geneva resident would have to feed a parking meter except under special circumstances. When funding city operations or determining city issues the taxpayer is consulted last, if at all. City expenses have increased with the city borrowing to cover them in almost every area. All of those areas, from the skateboard park to the rebuild of the tennis courts contribute to the resident's tax burden. While that has been going on the city has reduced services to its residents in order to save money. Lake Geneva appears to be wittingly or unwittingly taking care of influential self-interest groups while using citizens to pay the bills. Terry O'Neill Correspondent-Reporter The beach audit has been completed. We are trying to get our hands on that budget report as the details of its recommendations for next year have become very important. The audit was perfect, in that the auditors believed every word of what they were told. The huge weaknesses of cash drawer systems cannot be accounted for with an after- the- fact- audit. Any restaurant or owner of retail operator will tell you that. When the City of Lake Geneva begins operating the businesses it runs with capitalistic common sense then revenues will rise. Credit cards work. They increase revenue almost instantly although they can take a few seconds to process. Hopefully, cash registers with matching tapes, credit card acceptance and video cameras will be part of the new operation down there. Two fine gentlemen have run that beach for years and they need to be able to work free of the kind of criticism (and even veiled allegations) put forth by our own newspaper, as well as many others. They moved it. We must thank Dennis, the City Administrator. He had the most offending collection point moved. Ten feet. Further up the incline. So grease from the fryers has ten more feet to run before it enters the drainage system directly into the lake. It is kind of amazing to witness this kind of thoughtful rapid reaction to a serious environmental problem. The second dumpster in is the grease collection one now. It used to be the first.
Complex Issue
September 5, 2012. Snow removal. It is not too early to consider this issue. Last year, we brought forth the idea of the City of Lake Geneva taking over this very difficult and sensitive practice. The city needs to shovel the sidewalks in front of all the merchant's businesses. It is not a complex issue. But we have also learned that the simplest of issues can have very complex undertones and expenses. Currently, the city lays off the responsibility of sidewalk snow shoveling on the small businesses that line the downtown streets. It is very difficult for some of the aging shop keepers and employees to shovel snow in mid-winter, much less with the kind of immediacy sometimes required. It is also onerous for the city to expect and police the quality and timeliness of the shoveling. The onus should be upon the city to help and support the business environment. Barney Brugger ought to be assigned to receive complaints about snow shoveling not to issue them. Snow should be removed by the city from all downtown sidewalks within twenty-four hours of snowfall or the merchants should be able to complain. It would also be significantly cheaper to have a single operation take care of the snow rather than individual merchants who are neither trained, physically qualified nor young enough to do it themselves. As fall ends and winter looms, we will approach the city council about this idea of snow removal and the necessary shift in responsibility, work and expense. If the city council should prove intractable then we will, once again, ascertain the opinion of the public in general by circulating a petition to change the necessary ordinances. The dogs won a spot on the lake and here is a great illustration why dogs usually win. What they give this young lady, and the rest of us, back.
One of those Species
August 29, 2012. We could just keep on going about the parking. Because of this new system the City of Lake Geneva screwed up again, and the cost was borne totally by the public. The city announced that there would be free parking for the three day Maxwell Street Days event. Then it did nothing. No signs were placed on the kiosks and it did not program the machines to not accept revenue during that period. The wonderful woman from Breadloaf Books and Steve from Haberdapper were out there with little homemade signs, sticking them to all the kiosks but the public would not buy it. They thought they were being fooled because the citizens, well meaning as they were, did not look official and neither did their little stickies. The citizens paid. More outright negligence and possibly downright, albeit stupid, theft. If you paid for parking during the three-day period you simply lost your money. Again. The dogs won! Yes, the combined commissions voted eleven to zero to allow the dogs to swim at West Beach. They narrowed the area down a bit and instructed that signs restricting any swimming be put up for human beings. But the dogs can continue to cavort and we so support this decision. The mayor came in by surprise and was instantly elected as director extraordinaire of the get together. He makes a most excellent moderator, only Ellyn Kehoe causing him to try to keep from contorting his facial features upon occasion. Ellyn, one of our fine alderpersons, and by far the most hilarious, commented upon the difficulties the dogs might go through if there was a dog bathroom built and they had to use it. Only our mayor kept his composure as the rest of the joined committees and the substantial audience howled with laughter at the mind picture a dog bathroom created. Three bathrooms, side by side; "Men" on one, "Women" on another and "Dogs" on the third. Ellyn Kehoe. A special woman, indeed. Monday night the council ratified the new 'dog swimming' ordinance and sent it to City Attorney Draper to be drawn up. The vote was seven to one in favor. Freddie, headed down for some thrown object, elated to finally have a place for him and his kind. The lake is for many species. Man's best friend is now one of those species. .
Not All of Us Anyway
August 22, 2012. People are stealing our paper! Yes, our first instance of this took place months ago at Pot Bellies on Main and Wrigley. We'd deliver a stack and all issues would be gone in hours. We know we are popular but we are not idiots (not all of us, anyway). Our second instance was at the Bootery on the corner of Main and Broad. With no ability to control anything at either of these businesses we withdrew from dropping in those places. The latest instance occurred at Piggly Wiggly on the north side of town. They were kind enough to point out the fact that someone was running in right after we delivered and taking all the issues. They have agreed to monitor that activity and provide a modicum of control over distribution, so we are staying with The Pig! We know why our paper gets taken. Stolen is too strong a word because this paper production is essentially free. We get taken because of controversy. The causes we choose to write about create stirs of emotion. Some of that emotion (as in, relief that someone somewhere is finally writing about this stuff) is great, but some is hot with anger. We have been seen as opposing the American Legion (of all things), ridiculing the city council and/or governmental officials, defaming employees who operate different parts of city operations and now (sort of) writing stuff against fishermen, old ladies walking leashed dogs and the like. We categorically deny all of the foregoing! Well, in reflection, maybe not all. We like old ladies and fishermen. We like the American Legion. We even find almost all of the people we write about acceptable in some way or other. But the problems and issues are there right in front of us all. If we don't observe, consider and react then those seemingly small problems can become huge and tear at the foundation of the wonder surrounding this fabulous lake. With the coming of fall many things we've been writing about will go straight to the back burner. It will be harder to pay attention to getting our handicapped parking back when there are so many open stalls all over the place. The beach closes and attempts to heal and regroup and next year take credit cards and have real cash registers (we are only hoping for those two things, not expecting them). The hot dog guys go back to selling used cars or whatever else they do. Even the vacation scammers will probably be on vacation until next spring. But the snow is coming. Our fiery hot issue of shoveling will have the heat turned up on it. There simply is no way the small business' that are the heart of Lake Geneva can continue to be expected to shovel their own walks while attempting to deal with a city system that plows it right back. Shoveling and snow removal need to be the province of the city and we will be looking to accomplish that.
Dog Drama
August 15, 2012. "The Dog watch." This phase takes its true meaning from a two-hour period of time aboard ship when a sailor would have duty. Normally, watches aboard are four hours and watching just two hours was called 'dodging' a true watch. That became dodge and eventually dog. What we've got going on at West Beach (down there where the boats are moored at the west end of Library Park) is a form of dodging the issue. And it is about dogs. The city council was to vote about putting signage up to make sure that dog owners who allowed their dogs to swim at the little crummy beach knew that they would be cited for allowing their dogs to be off the leash. Instead of having an ordinance against dogs swimming in the water the city has one requiring leashes, which means the dogs cannot swim unless they are wearing leashes of five feet or less while their owners hold one end. The city council decided to vote the new signage down and send the whole issue back to the combined committees of the Parks and Piers, Harbors and Lakefront. Mr. Wall was affronted by this move and voted against sending the measure back. Mr. Wall (head of the PPH, stressing the 'PP' here) appears as opposed to dogs as he is to just about everything else he votes on. But, in spite of how entertaining Mr. Wall's snit was about the dogs not being granted any more appreciation than the handicapped in Lake Geneva, he was not the real humor of the night. Ellyn Kehoe was the funniest. For those of you who are city council junkies and sit watching channel 25 as every meeting plays out, Ellyn was not really opposed to the dogs that might be allowed to swim at West Beach, if the committees agree on it. No, Ellyn was upset about the fact that all those dogs have to be checked to make certain that they are spayed and neutered so that there would be no dogs having puppies out by those leased boat slips. At this point of the council meeting, possibly missed by the video camera, was the collective intake of air the remaining members of the council took in, rapidly followed by the twisted features of audience members who were attempting not to bend over and cry. Images of gravid female dogs swimming among the tied up boats while delivering oodles of puppies that then paddled all about went coursing through everyone's minds. Ellyn is a woman of some Hollywood background. This kind of imagination simply is not to be found in a regular member of the public. The number four oh six (406) came up at the council meeting. That, you will recall, is the number of signatures our petition collectors took in during one two-week stretch to get the handicapped parking stalls put on the ballot. We wonder if the council, and those two committees, will reflect on that number, as they consider not allowing dogs to swim at West Beach. Would you suppose, as a resident reading this, that you might sign a petition allowing dogs and their owners to use that one small part of our city- owned beach for their enjoyment, and your own?
Coffee to Die For
August 8, 2012. Lottie's restaurant opened this week. It is located in the building Keefe renovated on the corner of Wrigley as it swings up past the now notorious American Legion canteen. We think management needs to rethink the long benches they put in as they are not conducive to people sitting around, having coffee and diddling on their computers using the restaurant's free Wi-Fi. We think a ton of small tables and chairs would much better suit the clientele but then, we are a newspaper based in a coffee shop and not running the coffee shop. The coffee is, indeed, to die for. Grease. We are not going to quit on this issue. No matter what it takes we are going to make sure that the restaurant collection points for French Fryer oil are moved to better locations and safeguards placed around them. French Fryer grease may not be high up on the EPA hazardous waste list but it sure impacts the quality of Lake Geneva water when it flows down through the storm drains. The solution to this problem is low cost (what cost?) and can be immediate but only if the super glue holding city management to its chair gets broken through. "YOU NEVER KNOW WHEN YOU'RE GOING TO NEED HELP" is the title of the Lake Geneva Police Department blood drive this year and it is well founded. The Hodkiewicz family found that out (husband and wife are veterinarians running the animal hospital over on Highway 120) when they were in a terrible auto accident a few years back and needed tons of fresh blood to survive. They are wonderful people and their animal operation (where a cat named Harvey known and loved by us all goes to visit occasionally) is just terrific. They, and we, the entire staff of The Geneva Shore Report are headed over to the City of Lake Geneva Hall on the 2nd floor to give blood on August 22nd. They'll be open from three to seven. The handicapped parking referendum will be going in for submission next week. This referendum will be followed by one intending to return the senior stickers to what they were before the new parking operation was applied. Yes, we are going after all day free parking for our senior residents so be ready to sign when we come around. We will also lurk around the big box stores until they catch us and throw us out. Our petition operation knows no fear and lacks good sense, but they have no quit in them when it comes to supporting certain causes. We are also going to take up the issue of the four alderpersons who suffered badly by being denied city legal assistance when they were sued for pursuing their legal duties. We've looked into this and been amazed. How is the city supposed to get alderpersons to run and serve if the city won't stand behind them for doing what they are supposed to do? That they worked for the most ridiculous mayor any lake community has ever had the tragic circumstance to endure should count for something. The City of Lake Geneva bailed out on these people and the city needs to admit the error and make these people whole. There is no quit in us as we stand toe to toe with the City of Lake Geneva management in demanding that these grease collation dumpsters be moved to places not adjacent to storm drains. Just look at this mess, new from last week, and tell us no grease is flowing into our wonderful pure lake waters!
Tiny, but True
August 1, 2012. The Welcome Center seems to be failing. We've been by four times in the last week to see what they are up to and every time, including twice on weekends, it has been closed. No cars. No employees on site. We sent our people out to the industrial park and they found the space their clone operation (Affordable Vacations) is leasing. That space appears to be as dark and dead as the phony Welcome Center. Maybe we are having an effect. We are a tiny paper, only circulating five hundred issues per week (which either 'sells out' by Thursday, following our Wednesday drop, or is thrown out by angry city officials). The website tgsr.onsugar.com gets 629 'clicks' per day, with an average 'click-time' of five minutes. We are pretty proud of those numbers but not idiots either. We are tiny. We will probably always be tiny, but we are as true as we can make ourselves for you. We've called organizations like the Welcome Center out for what we believe they are. We've called out the American Legion to clean up its act. We've called out the City Beach Operation to get that financial disaster area fixed once and for all (the children of both men who run the beach have their kids working for them down there…which is another sort of violation). We've called out the City itself for this parking hell they've descended upon all of us. We can only do so much however. We cannot force action other than to endorse, sponsor, investigate and report. Yes, we do hand out petitions and we do put our money where our mouth is (i.e. our pledge to the Friends of the Geneva Theater). But it is you, the public, the residents and visitors who hold the real power and the ability to effect change. You can call your city officials. You can attend city council and other committee meetings. You can get involved, even if it is only to sign the petitions we circulate. Our causes are not huge. We do not take on things we consider bigger than we are, like taxation, state politics or federal and state law…unless those big things severely impact communities around our lake. If necessary we will take on the President himself, but we've had not reason to do that. Yet! We are about you. For as long as we last. Our first anniversary is coming in August. We did not think we would make it this long. We hope you have enjoyed the ride and will continue to support us.
How is that Possible?
July 25, 2012. The Piggly Wiggly got robbed the other day. We have a good idea who did it, but must not act without making sure. The police are on it, but do not have our X-Files investigators at their disposal. Think the guy who did it is local. We think and a very frequent customer of the place he ripped off. Although our sources are shy, quiet and confidential. We are on it: you don't rip our stores off without consequence. What is it about this American Legion Hot Dog Stand? Why do most all the former mayors and aldermen gather there? Why have they claimed a place emblematic of military service, when they seem almost entirely to lack such backgrounds (Kupsic excepted)? What is this call from 'over the horizon,' that these men failed to heed when they were young, but now hear and genuflect to? How is it that simple shame has failed us so? We look at and pass by this perfect example of our abject social failure to take action every day. The American Legion Hot Dog Stand, created by the Legion and City of Lake Geneva, is run by non-Legionnaires! The Hot Dog Stand is run under a totally illegal sublease, the illegality of which is overlooked by the Legion as well as the city on a daily basis! How is that possible? One might argue that it was possible in days gone by because no one cared or knew. That is not the case now. Everyone reading this paper knows. Yet, the same corrupt situation persists. No action is taken. It is a civil matter, so the police do not have to respond. The Walworth district attorney knows yet cannot take any action (the Geneva Shore Report is delivered to the courts). The citizens of Wisconsin laugh and poke fun at Chicago and all of its revealed corruption. The Daley family stuff. The Illinois governors who get locked up, one after another. Wipe that smile from your face friends and neighbors and put that pointing finger down. When shown the corruption at home and called to action, you do nothing. You may not be castigated or reviled for ignoring what's happening at home, but you are no longer entitled to view others from a position of righteous indignation.
Mirrors & Colored Smoke
July 18, 2012. Our X-Files investigators are small. Really small! In fact, they require that we provide them with a driver. We know nothing about their ages, but we wonder. They have ferreted out the location of the Affordable Vacations "we're out of here in the middle of the night" operation! This cloned operation doing business with mirrors and colored smoke, moved to the industrial park right near the Keefe office over by Wal-Mart. People at the Keefe operation indicated that they knew nothing about the location. Our investigators are hard to fool though, and while denials were being made they were crawling around under desks and going through trash baskets. Voila! The theater is being considered as the location of our Performing Arts Center. The Friends of the Lake Geneva Theater presented their argument in favor of city purchase and support but it didn't really go that well. When asked how many pledges they had to pay for the renovation their leader replied 'none,' and that was not a good thing. We met with the Friends and counseled. We think they need a fund-raising committee and we think they need it right now. Simply so the Friends will never have to say that they have no pledges, the Geneva Shore Report pledge the first five thousand. We believe in the arts and the ability of the arts to be very profitable while being a solid part of the beating heart of what Lake Geneva is becoming. Hillmoor Golf Course, the deader than dead golf course located on the east end of town, is fast becoming a coyote infested eyesore, known more for its unpicked up dog droppings and overgrown fairways than anything else. Something has to be done and we, the community, are going to have to do it. The Kennedy Fund from New Jersey is going to do jack. Which is colloquial, for nothing? We have to step in with eminent domain, the threat of eminent domain or some other device to keep this from becoming even worse. We are on it. There has to be a solution and we will be attempting to find it every way we can.
An Hour's Wage
July 11, 2012. There is another referendum out there we are endorsing. It is also about parking but much more specific in nature. The minimum wage workers in all the businesses up and down the commercial streets of Lake Geneva have no place to park. No place not a mile away. They cannot park at 'normal' meters anymore because they forfeit an hour's wage to be there. It is not affordable to them. So they want the municipal lot across from the city administration and police structure to be designated for them. The lot would be free and for employees only. Stickers would be given out and that would be that. We cannot imagine that this referendum would be supported by current city management, whether appointed or elected. But then, referendums are the people's only way of going right around representative government to direct instruction. It will be very interesting to follow the progress of this endeavor. The people organizing this petition drive already had a petition of three hundred signatures when they discovered that only Lake Genevans' could sign signatures. Back to square one. We will not underestimate this dedicated small group, and we back them all the way. Our large truck problem is another issue that will probably have to go to referendum. They park anywhere they feel like, block the alleys, pay no parking meters and let their huge diesels destroy the ambiance and health of Lake Geneva. That has to stop. There will be no action on this from city hall. The trucking and supply companies are simply too powerful. No, this is going to have to be done by the people affected. Small businesses will complain, at first, because they believe additional costs will be passed on to them. In actuality, over a period of a few months, as proven in other small tourist-oriented towns across the nation, the supply and delivery companies quickly accommodate this less dangerous and much more ambient way of getting stuff back and forth.
Duplcity
July 4, 2012. We are waiting for the 'real' newspaper of Lake Geneva (The Regional News) to come to the table with respect to the timeshare folks. It is the Regional News that was lied to by the owner of the fraudulent "Welcome Center' located by the river on Main as people come into town. The woman owner said that they were not selling timeshares. They were selling "affordable vacations." And the Regional News bought that story, not having anything else to go on. Well, they are selling timeshares and they are calling the timeshares a club. Duplicity, that's it. A smarmy con job they pulled the first time around with 'affordable vacations.' There is nothing wrong with buying or selling a timeshares. But there is plenty wrong with how these 'carnival barker' sales people come here to try to bait and switch the citizenry. We are opposed to smoking cigarettes and cigars on our sidewalks. We are holding back on our referendum to put that issue in front of the voters, as we have many other things that are more important. The city council is not averse to breaking the law, (as they have proven with it continued willingness to support the illegal sublease on an American Legion canteen in Library Park. It is not our job to hold them to a standard; it is your job, after we have informed you. Investigative journalism is very much alive around the lake. Maybe it is only locally that we can do this. But we can and we are. We are at the beach. We are on the hot dog stand. We are sending people through the 'affordable vacations' sales camps and we are looking at records of leases and agreements with people who have simply flown under the radar. We are going to help where we can by creating and circulating petitions for signature. We believe that referendums can work. We petition, get signatures, and then let you decide what you want to do in November. The Apocalyptic Team is not going to respond to our reporting; they would already have done that if they were going to. So, we are coming to you with our best hopes for a more wonderful lake. We are coming to you for your opinion that we believe is what the governmental process is really all about. You decide. We'll help put the decisions in front of you.
Unethical Welcome
June 27, 2012. Our X-Files investigative team was spread thin this last week, what with all the counting that had to be done. They did take the time to do two things. They check out the beach area for revenue collection, and discovered that a cash register has, indeed, been installed down at the beach income cave. They also found that it was inactive, with its drawers open and unused during the weekend. Our larger effort was to penetrate the Welcome Center/Affordable Vacations operation we've been reporting on. We paid good money for an outstanding disguise and sent one of our best people in. He came out alive. It is timeshares, as we suspected. A flat screen television is offered as a prize. No prize was awarded to anybody. The harangue went on for hours at the Broad Street location. First the big smooth presenter, and then the battery of 'closers' once he was done. They don't say the word "timeshare". They say they offer club memberships using RCI, a timeshare company out of Indianapolis, Indiana. $12,000 to be a "four-week a year" member, with $6,000 for two weeks, or $3,000 for one. We called RCI. They offered us the same deal for $7,400, $3,700 and $1,900 respectively. Is it illegal to overcharge? No. They are being legal. They told the Lake Geneva Regional news they were not involved with timeshares. They lied. It is not illegal to lie. So go to their presentation, decide what you want, if you want a timeshare, and then call RCI direct. The number is 1 (317) 805-8000. The Welcome Center is unethical by its very existence (which is intentionally deceptive). The Affordable Vacations people are unethical because they are trying to screw you out of your hard-earned money. We're going to stay on them until they go somewhere else to trim another uninformed citizenry. Hillmoor. The defunct and decaying golf course just east of town. The Friends of Lake Geneva are trying to get the City of Lake Geneva to buy it, or at least do something about what it is coming to look like. There are regular sightings of two coyote packs running free there. Two dogs have been lost in the last two weeks. We are going there to investigate now that our team is released from other projects.
Ban Big Trucks
June 20, 2012. Some time back we proposed an ordinance that would ban smoking on our sidewalks outside our small businesses and restaurants. We think that is a grand idea and hope that either Sarah or Gary will pick up on it. We have a new request to make that will be just as controversial. Let's ban big trucks. The semi-truck trailer type. The kind of trucks that sit there belching diesel fumes at idle as their drivers deliver a box to a restaurant about the size of a case of beer. San Clemente, California did this year's ago. They simply fined truckers five hundred dollars if they were parked anywhere in city limits. The trucks could drive through on the highway but could not park. When the trucks decided to merely absorb the fines, the city raised the penalty to $2000.00. What happened in San Clemente when they did this? The companies supplying the businesses and restaurants decided to deliver by vans and vehicles small enough to avoid the fines. The ambiance of San Clemente changed to one of quiet elegance instead of industrial helter-skelter. Business got done and it did so in a way that allowed residents and guests to enjoy the beauty and majesty of what was around them. We want an ordinance to ban these huge trucks here. 
Danger Will Robinson
June 13, 2012. We have received a flabbergasting offer and felt we should share it. A media investment group has offered to purchase our publication. We corresponded three times to determine if this operation was real and serious. They were and are both. Their offer for our tiny tabloid was forty-four thousand Euros. That's fifty-one thousand dollars. Our board of directors went into secret session (in the coffee shop booth on the east end of the Geneva Java). We decided that the offer was too low. We countered with seven hundred and fifty million dollars. We have heard nothing now for two weeks. We think these people are real and we think there are forces out there not nearly so impressed with our work as wanting us to go away and disappear. We aren't going anywhere. How about ANOTHER parking glitch! Our foolishly installed parking meters are giving us even more fits. It seems that each of the Robby, the Robot looking things, (never forget "danger, Will Robinson, danger") has a paper roll for giving out receipts. Those paper rolls must be replenished at a regular rate. It is not serious, if one runs out of paper, from a parking perspective, because the meter reader can simply read your time from the machine itself. But, if you purchase beach passes with your credit card, and the machine is out of paper, it still takes your money but gives you no pass. Imagine that you are a visitor and it is a weekend day. You are screwed and you are mad as hell at the system, at Lake Geneva and everyone in it. Lake Geneva paid something like six hundred thousand dollars for this system and God knows how much more for maintenance and operations. Somebody in the city should be screaming bloody murder. We are. It is not going to be the parking attendants. They all walk around in fear these days. They get harassed endlessly by people trying to figure out how to use the machines. And it is endless, the job of teaching new visitors. They also get yelled at by just about everyone for the installation and idiocy of the system. Those complaints should fall directly on the hundred-grand-a-year city administrator but he's not out here on weekend days, and he's probably not at city hall either for such complaints. Broad Street, in Lake Geneva, has a new spa going in next to that fabulous men's clothing store (Haberdapper). The Christmas store is getting closer to opening on Main. Fontana, and the Gordy monopoly of Fontana's shoreline, has not re-opened the Bait Shop yet, for those of you waiting. Salami Sam's has its sign up where Roddy's used to be and they are serving terrific sandwiches. Killer wheat bread. Killer, and we don't usually eat wheat anything. The new coffee shop and high-end deli to open in Keefe's redone house on Wrigley is set to open by the 4th of July, just like Pier 290 in Williams Bay.
Hucksters
June 6. We are not giving the Welcome Center a free pass. We are not going to let up on this kind of unethical presentation going on in one of our beloved communities. We are about to formally request that the Chamber of Commerce and the City itself take action against this travesty. People are coming to our town and responding to these hucksters by being sent straight into some kind of boiler room sales hell for God knows how many hours. They probably buy whatever product they are selling just to escape. And when they escape they want to escape from our lake, as well, because they associate us with them. They are not of us. They are not with us. They are not liked by us. They are merely here, trimming an unsuspecting number of visitors. If they ever get their first kiosk set up in some naïve business we want to know. We want to track the rise and fall of that business. We will call it the Lamprey Eel Project. We are not letting up on this parking debacle. You know who you are. The city may take in millions, but people will ascribe the grasping greedy and mentally misplaced installation of these hated machines to our general attitude and culture. They are not. They are metal money-sucking and deceptive grasping-hands creatures stationed every hundred yards to make it seem like the City of Lake Geneva is modern, well- equipped and business-like. We do not tax our people to death and we should not charge fees to death either. This lake is not about taking advantage of unsuspecting visitors or about treating the locals like mushrooms to be kept quietly growing in the dark. The mushrooms know what they are being fed and this parking meter application is a good portion of that brown stuff.
Trucking Along
May 30, 2012. The Welcome Center over on Main Street near the river keeps right on trucking along. The Lake Geneva City Administration and even the Chamber of Commerce are doing nothing to prevent this unethical representation. That Welcome Center does not represent the people or efforts of this town. It is composed of outsiders who have come in here to make a buck off our citizens and visitors, which you might say is merely capitalism. It is capitalism of the worst sort. The people who unknowingly enter that establishment are 'pitched' to attend a sales seminar located on Broad Street. Those people do not know that the Welcome Center is not a part of Lake Geneva. They are being 'baited and switched' in the worst way. So far, the Welcome Center and its 'vacation' operation have not been successful in setting up kiosks inside any small businesses around the lake. So far, only people who go to the Welcome Center are induced to attend the sales presentations, and we know most of them are visitors. Current residents either read The Geneva Shore Report or they hear what we write about in discussions at local coffee shops and/or restaurants. It is our intention to stay on this operation until they either change their name to something that resembles what they do or they move on to greener, less jaded, pastures. We still don't know exactly what they sell or what they supposedly give away to induce people to attend their seminars. We do know that they are being told that they will learn about the lake and its communities. We doubt that, but then we doubt a lot.
Great Guns
May 23, 2012. Speedo's Harborside Café is going great guns because of the new ordinance allowing outside dining. We reported on this last week, but the effect is growing by leaps and bounds. Soon, Popeye's will be up and running just up Wrigley. They will add to the melee and fun going on now just above the Riviera pier. It is wonderful to behold. We took two tables there for 'staff morale' on Friday night. Speedo brought out 18 glasses of Ouzo and three bottles of wine. Morale at The Geneva Shore Report skyrocketed, although no employees have made themselves available for comment since that event. We expect that other, more normal and pedestrian news sources will soon recognize what is happening in our little town by the water soon. Everyone is working feverishly to complete projects before Memorial Day. The dredging of the main beach, running west of the Riviera Beach, is ongoing and obnoxious. It has to be done every five years because the beach draws all the sand under water because of strange currents flowing along that specific part of the shore. They are dredging away and claim that everything will be ready by Memorial Day. Just as the people working night and day at the O'Keefe "Safe House" on Wrigley claim the same thing. The bait shop in Fontana will open on Memorial Day. Sure. All this Memorial Day promising, made to the most skeptical newspaper people in America today, is not reassuring. Pier 290, the new high quality lakeside restaurant in Williams Bay, will also be done and open by Memorial Day. We hope. We remain dead set against smoking on our city sidewalks (Lake Geneva). As the visitor population assaults the community through the summer, the city government needs to respond and stop this obnoxious practice. Near-vagrant looking individuals hang around outside the bars, making the town look less than what it could be, not to mention the second hand smoke hazard.
The Way to Go
May 16, 2012. Personal Profile: We met with Gary Hougen, one of the new aldermen, at Caribou Coffee last week. We were blown away. What a gift our city has been given. We are not kidding. This guy is an engineer, a former preacher of some repute, and a fine man of intellect greater than our own. We do not write such things lightly. This man is thinking thoughts of having an electric generating station for quick charging, electric cars, here in Lake Geneva! The man is thinking of bringing new high-tech companies to our area so that we can enjoy the employment base and clean business manners of such companies. The man is behind the Performing Arts Center, not because it will make or lose money but because it will portray Lake Geneva in a light we will all be proud of.  What can we say about this man? That he has chosen to take on the nearly thankless job of Lake Geneva City alderman is a miracle for us all. We plan on visiting with Sarah Hill, whom we were also very impressed with at the last City Council meeting. She has not returned our phone calls but we understand that too. We did not endorse her in running for her position, which tells you something because she won. Maybe we will be able to get her to a coffee shop and learn more. Our investigative report on that encounter will come in a later issue.We don't like the idea of an appointed Treasurer. We discovered from Sarah Hill and Gary Hougen, that we can have the council pass a resolution calling for certain qualifications to hold office. We think this is the way to go. Let's keep it elected and not reduce accountability one little bit. We don't think the council, the city manager or any of the employees of Lake Geneva are crooks. Not in the least. But we like elected accountability.We need a parking garage. Duh! Anybody not see that? Some people argue that the garage may not pay for itself. Well, fix that! We have the ability with these new meters to charge whatever we want. Fix that. Build a decent parking garage for our city. The Performing Arts Center is going to bring a lot more people…the kind of people we want to bring.And what in hell was this vote against emergency pre-emption: was that silly, or what? Emergency pre-emption allows all the signals to change for emergency vehicle blinking lights. It also allows, for those of us following such vehicles, to run all the signals. This is a no-brainer. Get it back on the agenda and vote for it. When people need help they need help right now…and we need to get across town during the summer.
We Are Not That Smart
May 9, 2012. We want to tell you about a new shop soon to open in Williams Bay. It's called Stacey Porter Antiques and it will be located right near one of our other favorite places on the lake: "Tea with Wheatley." Wheatley is the First Sergeant taking his exam to become a Sergeant Major, of which there are 3358 in the entire Unites States Army. Stacey Porter will have the classiest shop within a hundred miles and if you have trouble believing that then you need to go online to E-bay and check out her stuff. She sells so much it's almost impossible not to find her if you start entering her name. We war are going to track her down and encounter her for our next issue and then wait with bated breath, like we are waiting for Pier 290, to open before the season really gets underway.We haven't gotten into "letters to the editor" or obituary sections in our paper yet. No crossword puzzles and no governmental or legal notices. But we did get this comment in a real letter on real stationery: "I am glad to see that there are others who believe those parking monstrosities are going to be the end of visitors to our fair city. No one will come into Lake Geneva because of those things." That was nice. Then, by email came: "Your whole effort is about as bright and clever as building another Titanic out of balsa wood and sailing it across the Atlantic in winter." We scratched our collective head over that one. The real Titanic hit an iceberg and sank. Maybe that writer didn't know. No name on that one. Maybe we ought to start doing letters to the editor just so some of you could explain how to interpret some of the comments sent our way. We are not that smart.
Bribed to
Keep Quiet
May 2, 2012. They are tearing up the sidewalk in front of Popeye's Restaurant. We like that place for chicken and lamb. Secretly we think they are fixing all the sidewalks on that street because the U.S. Marshall's demanded it. We know nothing for certain because nobody living or doing business around there will talk to us anymore. And we don't blame them. There are tunnels under there. There's stuff running inside those tunnels and people profiting from what we do not know. We want to know so that we'll have to be bribed to keep quiet. Alas, no such luck yet. So we keep walking up and down the street, thumping with a steel rod to see where the tunnels might be. So far, other than damaging a couple of toes, we've discovered nothing. We went to Sprecher's in Lake Geneva and ordered cheeseburgers, Bloody Mary drinks and Root Beer. The tap root beer is sharp, tasty and just grand (served in iced mugs). The Bloody Mary drinks were three bucks apiece (on special). We forgot how many we ordered. The burgers were great and the fries even better. We like that place. We hope to remember where they are when we decide to go back, after we get over being mildly sick, (from the three dollar drinks, not the food). Go get a goat cheese crepe from The Creperie on Broad Street. We know it sounds stupid and maybe weak, but that crepe consumes us. Or we consume it, at least once a day. The Creperie on Broad Street. Yes! The cheeseburger at Louie's at Highway 120 and Lake Shore Drive is not pizza, which one would think was the thing to order at a place that specializes in pizza. The fries are good but forget them. Order the onion rings with your cheeseburger. You'll love them and be sorry about not being able to get into your jeans anymore. Three nights of Louie's is worth about half an inch on your waist. The library in Lake Geneva has a collection that cannot hold a candle to that of Elkhorn, not when it comes to the size of its collection.  But it does have a director who is about as intelligent and cool as Dr. Barry Machado, the new school board electee to the Trevor School Board. Mrs. Peterson, the woman who runs the library, is about as terrific as they come. Reminded us a lot of another librarian, Mary Jo Fesenmaier, a woman of courage and honor, who works for one of Lake Geneva's schools.  


For
Nothing?
The City of Lake Geneva has a Police and Fire Commission. It would appear to be the retirement home for former members of the City Council. In fact, one member, Ms. Chesen, is the wife of the poorly considered former mayor of the city. Rumors abound with respect to this special commission. We want to put some to rest. The commissioners do not have police or fire powers. They have options. They determine how the budgets of the police and fire departments are spent. They have no badges. They have no identification cards. They get paid no money (our Planning Commission is the only paid commission). Our question, posed to the city attorney (a good egg) was "How in hell do we get people to serve on a commission for nothing?" He had no answer, simply posing one back to us "How do we get anyone to be an Alderperson for what they get paid?" Like him, we were struck dumb. After watching the current slate of alderpersons get verbally fileted by certain members of the public over the whole Hummel affair we don't know the answer to that question. We went to that new restaurant and talked our way in. The Lake Geneva Creperie. We had a beef and then the special, made by the woman who co-owns the place. Goat cheese, bacon and fig jam. In a crepe! It sounds like something one would feed a person held in Guantanamo to make him talk. The beef one was good, but the special goat cheese thing was a killer. We even called to find out what the sweet part of the mix was. We also like the class of the people running the restaurant. What a great addition to Broad Street. We mentioned that she should put in more tables to fill the place up. She said that the huge open space in the very center of the operation would be needed for all the people standing in line to get the Gelato (which we tasted and swooned over). This place has attitude, great food, fast service and decent prices. It is a winner and we are lucky to have it on our lake.
Withdrawals
April 18, 2012. We went out and attempted to meet the police chiefs in Fontana and Williams Bay. We had an ulterior motive. We wanted to discuss the sales force running around the lake attempting to get people to sign up for the 'vacation' presentations we've mentioned in 'Our Place.' Both chiefs were too busy to see us, which did not surprise us at all. Police chiefs in small towns must handle all sorts of different jobs and wear different hats. We can't think of any of those no matter how hard we try but we think it must be true nevertheless. And we are a tabloid, so "outed" two issues back. Who wants to meet with a tabloid these days? We might, at any second, during an interview, start asking questions about the possible murder of Princess Diana over there in France and the huge cover up. We not only love conspiracies we are rumored to be one ourselves. The President of the Fontana Village Board is mildly disturbed by our writings. We are not sure whether he is upset about our political leanings or the fact that we mentioned something he said at a recent meeting about a certain construction company going broke. We hope he is not too mad, as our intent is not to cause dissension around our lake but, indeed, just the opposite. Three board members quoted the president, but maybe we should let him off the hook. Another newspaper (a 'real' one) located in Janesville said a similar thing the day after the Board President did. Both were in error and their unchecked data not confirmed. We attended our first Chamber of Commerce meeting and were quite surprised to find so many citizens doing things and working to build business and services around the lake. The Grand Geneva is just tearing things up with their coming summer activities. The Gladiator spectacle was apparently a bit hit and will be much larger next year. There is a lot of activity going on as we head toward the tourist season here and it is a great relief to actually feel that instead of simply hoping it will be true. We are eating Louie's clam chowder. He made a huge pot and hauled some over to Cully over there on the eastern outskirts of the Town of Linn. He runs a nursery there. Cully sold us some trees so we'd have more to decorate next Christmas on our lot at South Lake Shore Drive and Highway B. He told us about Louie and his award winning chowder. So we made him fill up a plastic bag to seal the deal. We've been consuming it ever since. If Louie's Pizza doesn't start selling this stuff soon then we'll have to get some Valium or other psychoactive drugs to get us through our withdrawals.


Oh
Mann!
April 11, 2012. Over in Fontana the new village government will be milling about following the recent election and going at it with a single mind. Hopefully, it will not be the single mind of their President. It seems that he said, on the record at a recent meeting, in reference to a bid wherein Mann Construction had not responded, that "Mann Construction is going bankrupt." On the record! We contacted Mann Construction to see if we could buy some of their equipment, or maybe their boots, or something,since they were going down. Mann Construction, both management and ownership, was pretty upset. It appears they are not going bankrupt at all. They also said they'd look into the transcript of the Fontana meetings to see what they might have to offer the President in return for his comments on their behalf. We will await further developments before reporting, as we've heard the President of the Fontana board has a bit of a temper and no liking for your little tabloid. We met George, the head of the Lake Geneva Chamber of Commerce. He struck us as being an entertaining man with a slight bend toward the right wing when it comes to politics. Just right of Yosemite Sam, with kind of the same rationality. We like him and promised we'd be back to argue some more as time goes by. He quoted Jesus Christ in his discussion (or at least he paraphrased Him). How can that be bad? He made us join the Chamber, which we did, just so we can go to meetings and object to things we might think are funny, or make trouble, or both. We met Don Draper (Dan) the city attorney. Now that man has a sense of humor and we liked it, and him, a lot. He considers and thinks and then renders an opinion. We are not used to that from attorneys. He gave us half an hour and never charged us a penny! What kind of attorney is that? We have our suspicions that he might be a fundamentally solid man of integrity and compassion, and that scares us. Amycakes is going great making cakes like mad and running the Geneva Java Coffee Shop at the same time. If you go in there and see a little group gathered in a booth trying not to look guilty, that will be us. We are all on a diet so we're only eating half a sandwich at a go. Amy has these new sandwiches we love. We usually eat our halves around nine in the morning!
Hard to
Believe
April 4, 2012 ¶ Because of the uncommonly wonderful weather of March, and now April, the lake is awakening early. Piers are going in; the brown fields of winter have already become green as all the plant life is as tickled with the great weather as are the people. Private boats of all kinds will soon be plying the waters as we make believe that summer is in full swing. All of us who live here year around are a bit wary, however, as well we should be. The median late freeze date in Southern Wisconsin is in early May! A snowfall would not kill off the crops coming up all over but a bad freeze might. Tree and flower buds are also at risk, growing and exposed as they currently are. This newspaper publishes on Wednesday of every week. The weather forecast for that day this week has the temperature predicted to be sixty-eight and sunny. Hard to believe that all this can continue through the coming weeks.
Mitt's
Hair
March 23, 2012. We don't write much about national, or even state, politics in our paper in its print iteration. We wanted to make clear a few things about where we are coming from about the national scene, however. We are not a real Democratic operation like that of John Stewart's Daily Show and we are not a fake republican operation like that of John Colbert's show. We are both real and fake about most everything. We don't much care for President Obama although we tolerate most of what he does (health care) and try not to hate him too much for some of the other stuff (taking our freedoms away at home while staying in the wars abroad). We don't much care for Governor Walker because we think he is anti-teacher and anti-education. We love teachers and intend to get educated when we have some extra time. We don't care for Mitt Romney's hair at all or the way his one front tooth seems to gleam like Tony Curtis's did in the movie "Great Race." Rick Santorum is, well, sort of like a half-filled toothpaste tube. You want to squeeze him and get rid of the rest of the junk inside there as fast as you can but don't ever get around to it. Newt is fat, so he's okay. He'd be better is he got some disease disabling his vocal cords. Ron Paul has two first names (remember "Butris Butris?") and we don't approve of that. There, this should give you a good solid snapshot of the politics driving the editorial output of this publication. We are not doing a Hearst but we would like to put up a Hearst-type castle (like his) on top of Catholic Hill. We would stare down on the Catholic Church when we weren't busy and try to spot sinners. The Catholic Pope has a telescope in Arizona. He is entitled to a private surveillance operation in Lake Geneva. We would write reports and send them off to the Vatican. In large print. All capital letters. Those Roman Catholics in Italy are not the brightest bulbs in the room these days. Our politics can be summed up by one word: "Irreverence." Our editorial policy can be summed up by two words: "Patently Insubordinate." Our mission is a simple phrase: "To go where everyone has gone before."
Things Can Get
Local Very Fast
March 21, 2012. Protesting. We want to write about protesting, and about dissent and organized disagreement. We are facing a spring and summer of seething discontent spanning the entire expanse of our grand country. "Occupy" came in as the declared name for some of these new protest groups and we expect that "Occupy" will be back in full bloom as we head into the summer months. What is "Occupy? What are the protestors protesting about? Well, nothing as definitive as the Vietnam War or even the wars in Iraq and Afghanistan. These new protest groups are about social injustice and the misdistribution of wealth. American continues to suffer from a financial imbalance that is causing an avalanche of foreclosures (74,000 in Illinois so far this year, which is almost six percent of all mortgages held), unemployment (from outsourcing) and finally the descent of much of our population into the "minimum wage hell" wherein, no matter what your education or credentials, you are consigned a low paying benefit less job (think Wal-Mart) doing a lot of work for little in return.We have unwittingly created a mess that is very difficult to surface from without huge governmental intervention. Yet, we are living in time when most people seem to think that less intervention by the government is better for everyone. Those people should go visit downtown Chicago as they wend their way through the spring and into this coming summer. They will encounter the growing throngs of the "Occupy" movement and they'll be surprised. They'll be surprised by some of the weirdness but will also be impressed by how many seemingly 'normal' people they'll meet.The communities surrounding Lake Geneva have enjoyed a good bit of insulation from what is happening across the country. This has been due partially to our rather remote location but also due to the fact we host so many visitors getting away from where they normally live to come to the lake and have a good time. Things can get local very fast, however. Note the recall movement of Governor Walker.
Rotten
Business
March 14, 2012. Although there is no action yet from the Lake Geneva City Council we are hopeful that some injunctive relief will be provided to the four alderpersons who were so illegally and disrespectfully treated by our former mayor. They were terminated by an order of that infamous man although they held elective office and were subject to the needs and desires of their constituents and not that man. Tom, Mary Jo, Penny and Arlene will continue to receive our most sincere support as efforts are made, and not forgotten, to reimburse them for their legal expenses in attempting to defend themselves and the honor of the Lake Geneva community.  Politics is a rotten business at heart and one that is generally thankless and unfair at the local level. Only by honoring and caring for the people who serve our needs through the elective process can we hope to find and commit quality to sit in places of leadership for our best interests. Our editorial staff is due home for the next edition of this newspaper so please look forward to the reapplication of more refined intellect in the next edition. Apparently the weather of Hawaii, cold hard rain for every day they have been there, will serve to make them appreciate this year's vagaries of Wisconsin's considerable (and normally unseasonable) dry warmth and sunny disposition. Sometimes, running away from home to escape well deserved criticism is not the answer. We hope the editorial staff has learned their lesson and also will not fall for any underhanded offers from Lake Geneva's 'real' newspaper.
Important to you?
March 7, 2012. Politics. We all claim to hate it but there is nothing 'political' about it. Policy, the root word, as little to do with leadership, which is what we are really talking about when we discuss politics and politicians. We have a system of city leadership on Lake Geneva that consists of a nine member city council. We call them the mayor and eight alderpersons. They are elected every few years and get paid three hundred dollars a month each. Then a city manager to operate the day to day junk and handle the employees. Sitting side by side with these people is our city attorney, who is supposed to be legal counsel but in fact serves as sort of a defacto leader all of his own, depending on what he is asked about (as an example; a former mayor of the town fired four sitting alderman in a move that was unconstitutional and totally illegal, but this infamous mayor was supported by the then city attorney, making the move difficult to fight). The above paragraph gives you, the citizens who read this, an idea of what one faces when one walks into the city chambers to try to accomplish something or ever if it is merely to understand something. This city of less than then thousand residents also has numerous committees, commissions and boards that report to it.  Williams Bay and Fontana are the other two incorporated villages that surround the lake. They each have a board of trustees, six strong with a president additionally sitting as the tie breaking vote when necessary. Williams Bay has three thousand people or so, while Fontana runs around sixteen hundred residents at last count. All have boards, commissions, committees, plus police, fire and road works departments.  Leadership in our communities is complex and it is deliberately so. Understanding this labyrinthine system of government takes time, trouble and a lot of energy. We at The Geneva Shore Report are attempting to make your task easier, if understanding what is really going on, is important to you.


Dick Peterson:
We Like Him.
February 29, 2012. Haberdapper, the classiest men's store this side of the Miracle Mile in downtown Chicago, is offering clothing by Bill's Khakis. Bill Martin. Their stuff is made right here in the United States. A flannel shirt like we haven't seen in thirty years. Haberdapper has to order more as we bought out their entire inventory last week. The mild winter has allowed for shirtsleeves more than half the time, especially when those shirts are super-thick flannel things made here, where we all live and work. Peter Wilson, our editor, is still running for the judgeship in Fontana and he is still complaining that it is vaguely unethical for the Geneva Shore Report to endorse him while he has a position on staff. We don't care. We care a lot about almost everything though. We care about getting good people with warm hearts into positions where those hearts can beat as one for all of our best interests. Dick Peterson is running for alderman in Lake Geneva this summer. We like him. Too tall and too urbane but a class act nevertheless, and he drives a Chevy Volt. We like that car and would make it our company car if we could afford a new company car. We can't afford the old company beast. Penny Roherer was at the council meeting where they discussed the alderpersons who had to pay their own legal bills. She's running for an alderperson's position too. We liked her a lot. She was one of the four alderperson's who didn't get helped out by her own city. Yet, there she was, and here she is, running for office again. And she was actually born less than seventy years ago. Her youth, her determination and her ability to forgive the city and come back to help should be rewarded. We endorse Penny Roherer for alderperson. 



We Support
Peter Wilson
Febraury 22, 2012. Fontana. We've been accused of not giving Fontana any attention at all.Well, that is not true. We've given the police department located there plenty of attention although none of that was especially good. It's not hard to get any staff to go there (except for the one employee who lives there) because, well, we said some accurate but unflattering things about the police there. We do know that Cindy Wilson is running in Fontana for Alderman (or is it Alderwoman in her case?). She is a dynamite woman of intellect and elegance. We've met with her several times and come away more impressed with each meeting. Why people of such caliber choose to serve in these very difficult and controversial positions amazes all of us here on the staff of our local paper. We have secret headquarters to prevent our public from coming in and committing violence upon us (well, it's mostly psychological…but that is also a weak area for us) while those people in public leadership positions have to sit up at public meetings and simply 'take it' night after night. We are going to the Abbey. We need to have a distribution point for our paper there (which they may allow us if they don't read our writing first) and we need to report on what is going on there. Hopefully, they are harboring aliens from some Roswell UFO, or something truly newsworthy like that. Barring that, we need to report back to all of you on how this important part of our lake community is doing. Peter Wilson is running for a judge position in Fontana. He is our major editor-in-charge. He indicated that we cannot publically support him because his name is on the masthead, which would be a violation of good ethics. If you have just read the beginning of this paragraph then you must realize that his ethics are a whole lot stronger and more powerful than our own. We support Peter because of, well, his ethics and that fact that he is such a fundamentally good human being. Those two things are what we want to be evident in any judge.
A Grand
Pleasure
February 15, 2012. We visited Barney, the guy all merchants love to hate because he drops by all the time to discuss the signs they put up and out in order to attract customers. One might think that this would be a distant sideline in a small town like Lake Geneva wherein most businesses would have a pretty good idea, developed over time, of just what was allowable and what was not. Enter the rather arcane sign ordinances of our fair city. One sign for your business, unless it fronts two streets and then you get two. One movable sign out front but you have to keep it in an alcove or a certain tiny distance from the building's edge. Oh, your open/closed signs, well technically that counts as one of your signs but Barney doesn't push that hot button too often for obvious reasons (ah, that the ordinance is dumb?). After we get done with the snow-shoveling crisis (which isn't too big this year because there's no snow!), we will move into signage and pour through those strange ordinances to see what we can get the aldermen to do for all of us.Small heroes. We have a new cause. We ran into a business in trouble. This is the tough time of the year. February and March are the bitter months for our small businesses. No traffic. No money. This small business, we shall call Alpha Industries, came up short in cash at its bank (by seven dollars!). That shortage caused a cut off of all incoming credit card receipts. That caused overdrafts and almost two hundred dollars in penalty charges. We walked in the door that morning, observed the shattered effect of the bank's actions and took action. We called the leader of a small fraction of tight-wadded Wisconsin socialites. Almost all of them wear the same clothes they graduated high school with. That kind of tightwaddedness. Very Wisconsin. But together they are anything but. They take up lost and lonely causes and lose money doing it. They came through with some quick bridge loan money and one of them spoke to John over at PNC bank. Voila! Alpha Industries is back up, with a new business account, credit capability, and some angels hovering overhead…not to mention PNC standing behind them. Thank you tightwads. Thank you PNC. Small heroes. They are out here and it is a grand pleasure to live among them.
Our
Heroes
February 8, 2012. Little heroes surround us. They are unsung and unheard about but among us nevertheless. I want to tell you about one. His name is Al Baer and he is a UPS driver. His route takes him on a big swing through the southern portion of Wisconsin Lake Geneva occupies. One day last week he was driving by the cemetery near dark when he saw a stopped vehicle with the passenger door open. A man was standing next to the car's door and talking to a nearby young woman. Al thought the man looked suspicious, so he stopped his vehicle, some yards away and honked his horn a few times. The man turned to look. Al honked some more. All of a sudden the man ran back to the driver's side of his car, entered the vehicle and raced off. Al called 911 and waited for the police. When the cops came, they got all the information Al had on the other car and took custody of the 14 year old girl to return her to her mom.  We don't know if the police have found the man yet and we will report when we have such information. We wanted to comment on Al Baer and UPS though. The next time you see a UPS truck around, give it a friendly beep. Be aware that there are parts of our social order providing assistance to us all in ways we don't always know. We doff our respective has to Al Baer. He's neither a little man nor a little hero. He is hugely and warmly thanked and regarded by the young girl, her family and by us. Thank you, Al Baer! Amy, at Amy's Shipping Emporium, was kind enough to tell us all about Al and what happened. Al Baer delivers to her location. We are indebted to Amy for allowing us to share this story and attracting attention to people like Al in our community.


Angel
Food
Cakes
February 1, 2012. Madam X is alive and in some comfort. You have come forward. Yes, you, those who would remain anonymous. We must honor such. Madame X is now getting Part B of Medicare because of a state agency that was willing to help out. Madame X is getting her premiums for the hundred-dollars-a-month paid for by a benefactor (for the first two years). Madame X is wearing a smile for the first time this year because of you. Not because of the support or the money. She is smiling because she, who has had nobody, has found that 'everybody' cares. And we do. The next step is to get the cancer removed (which is supposed to be operable). We will continue to update you on her progress. You may not care, but what the hell, we believe you care as much as we do and that is all that is important. We really are a newspaper of lost causes. We are about those forgotten and those who are forlorn or lost in depression because they have come to believe nobody cares anymore. We care and we represent a huge part of the population who care, but then that same group has remained silent. They may remain silent, but we will not. If you need help, come to us and we will try to get it for you. This may seem to be a really naïve proposition, but there it is. Surviving in hard times is about pulling together, not in pulling apart or carving off the weakest members. Survival of the fittest only works in social groupings, not individually…or tigers would be ruling the planet instead of us.  AmyCakes, located deep within the underworld Geneva Java Coffee Complex (wherein our own offices are hidden), produces these wonderful Angel Food cakes, made from scratch. None of us has seen the likes of these cakes. And the word has gone out. Hillary Clinton's best friend has ordered one of those cakes for her own birthday. There are a small number of Angel Food aficionados out here, and Hillary's friend must be one.
A Bit Humorous
January 25, 2012. A Lake Geneva woman is in trouble. She has cancer and can't afford the surgery to fix it.  She has no insurance and cannot afford to pay for Medicare Plan B. We are going to help her, along with lake citizens Dick Malmin and Dr. John Frondalig. Dr. Frondalig no longer practices medicine but, his advice will be vital in our effort. Dick Malmin knows everyone and is going to use his influence to try to find the right medical assistance at the lowest cost.  It is our pleasure to write about these two men and what they are doing. We cannot reveal the identity of the woman in deep trouble, as it would violate her privacy as well as not be right. We shall refer to her as Madam X. Tribalism is the most powerful cultural device we can bring to bear in emergencies.  We use technology, knowledge and a physical asset to meet and overcome serious problems but, in truth, without a cooperating group of caring individuals little gets done. We will keep you posted on the progress we make in trying to demonstrate the warm embrace of Lake Geneva tribalism in our effort to help Madam X.  A man appropriately named Mr. Louis runs Louie's Pizza over at the intersection of Highway BB and South Lake Shore Drive.  He's a bright man. We know this because he designed and put up the first newsstand The Geneva Report has ever had.  We are impressed.  It seems there's mixed feelings around the lake, with respect to whether people like or dislike our small effort to inform the public. Mr. Louis actions more than make up for the second establishment in town that does not approve of our work (they shall remain nameless at the corner of Main and Broad). We can take the hits as long as we feel we're appealing to some of our population and causing good things to happen. Our message is pithy, strident and a bit humorously off-color, but our intent is anything but that. Our mission is to bring the communities surrounding the lake together, to the extent that is possible. Out first objective is helping small businesses survive and thrive, so the economics and appearance of our lake remains pristine and lovely.  Our second objective is to make people smile and enjoy the way in which we are going about the first objective.  Our third objective is to enable people to answer the question "What am I doing here?" with some bliss.
Too
Small
January 18, 2012. The lake refuses to freeze. Every time it does, for an overnighter, the wind blows and breaks it up into banks of floating cubes. It's funny to be in mid- to-late January and not have the frozen lake to gaze out over. As soon as it does, freeze we will have to contend with the 'out-house' style ice fishing shacks that will spring up like Hong Kong roadside shanties...  Dick Malmin and Mary Joe Fesenmaier have remained out of trouble with the law. They are our main source of information on what is happening with Occupy Chicago, which appears to be very quiet except for preparations for the coming G8 summit to be held in downtown Chicago. Rahm 'The Battering Ram' Emanuel is going to make the whole thing as controversial as he can with requirements so stringent that protest groups will certainly break them and end up in one violent confrontation after another. And in jail. We are building our supply of city provided quarters to provide as much bail money as we can.  Daddy Maxwell's Diner & Café over in Williams Bay continues to thrive and is now open every day again. Breakfast there is a wonder if you order the 'Two-Cluck' Special. The 'One-Cluck' Eggs Benedict is simply too small unless you're planning to go zip-lining. Wheatley, at Tea with Wheatley, is now offering coffee. The coffee is good, but just being with Wheatley is better.  Chuck's in Fontana has a great burger. We admit it. Chuck's is a rather raucous place on Friday and Saturday nights (sort of like Mars on Lake Como) but at other times it is great for a decently priced load of burgers and fries for the family. Gordy's is a bit upscale, quieter and offers a more expensive and extensive menu. You also get waited on instead of having to go to the bar to order.  Since the mayor's wife, Mrs. Connors has proven so nice we are going to meet Mike Rasmussen, Chief of Police in Lake Geneva. We made the appointment with his assistant. That woman has been here all her life and knows everything about everything and is as nice as the mayor's wife. The level of 'niceness' we've encountered in our travels around the lake has surprised us. We need a few mean people to say mean things about, but we are having trouble finding them. Even 'Mean Bob' from Fontana was not really mean at all. Maybe if we widen our circle and head out to Walworth or Elkhorn we can find some more pugilistic citizens.
Low Rate
Reasonable Hours
January 11, 2012. The Geneva Shore Report company vehicle is an old Range Rover (shipped from Norway when it broke down on the corporate president over there). Last week it quit, again! We stood beside the huge unmoving beast, parked on Geneva St. in front of The Java. A man came by and inquired about the condition of the thing. We told him it wouldn't move anymore, just sat there humming away. He asked us what we thought was the problem. Our operations manager, a quite striking woman who has worked in the automotive field for some years ... "I believe it's the viscous coupling." The man seemed startled. He slowly backed up, "We don't talk like that around here," he said, before turning and walking away. A new viscous coupling has been ordered from Rover Cannibal in Oklahoma for almost four hundred dollars. We took Bertram (our English claptrap crate of steel) to Southshore Automotive, the repair place across from Shifters on South Lake Shore Drive. We're hoping they do not know who we are. We asked them about their hourly rate and how many hours they thought it would take to put the part in. Randy, the owner, working on nearby car, didn't look up. We heard him say, "Bring it in Monday morning." We live in the country. We know what the man really meant. The hours will be reasonable and the rate low. If those things are not true then we will never say a word about how badly we got hosed. Our operations manager has also been cautioned not to say the phrase 'viscous coupling' unless it is very late at night at our part of the bar in Hogs and Kisses. Hogs and Kisses, by the way, isn't named for Harley's or bikes of any kind. It is named after pork futures the owner was in before he got into the restaurant business. We are still looking into the 'kisses' part. Maybe it has something to do with viscous coupling? Our highest circulation outflow 'drop' is at Caribou Coffee Shop on Main. Second is Piggly Wiggly up at the north end of town. We used to think it was that sandwich shop on Main across from Delaney Street, Potbelly's by name. We still love eating at Potbelly's, especially their sinful Italian thing on plain bread in 'classic' size. The editorial staff are all classic in size or larger. But we found out that someone there was throwing our paper away every time we delivered, which made our circulation person furious until we convinced him that whoever was doing it might simply be responding to a refined sense of good taste, like the 'viscous coupling' guy. We withdrew from Potbelly's. At least we were not thrown out like at that 'we don't use their name' bank on North Broad St. We do pretty well at Gordy's in Fontana. Tea with Wheatley may well end up being our best outflow (Williams Bay), while Louie's Pizza remains solid.
Live-Fire
Demonstration
January 4, 2012. Price testing is not something The Geneva Shore Report is known for but occasionally we are driven to find out what is going on around the town. Coke is cheaper at Piggly Wiggly than at Walmart but you have to buy the twelve pack. Cans. Frozen lobster is cheaper at Walmart but it comes from some country we have never heard of and we have traveled a bit. There is no contest on ammunition. Walmart wins hands down because nobody else around sells it. We particularly liked the hot-loaded "ultra speed" sabot slugs made for ten gauge shotguns. Twenty-four bucks for twelve of those. They looked really cool. We would pay actual money for a hunter to buy some of those and let us watch a live-fire demonstration. Or at least watch him or her fire one of them. We would even bring the buckets of ice for his or her shoulder, although we won't pay for ER expenses at Aurora. We'll transport for free though, and sell the ten gauge on Ebay without charge.
We like people running for office but not after they get in. We like guns but not carry-conceal on any basis. We like ice, fishing and snow storms but not ice fishermen. In truth, we don't know any people currently serving in office, people secretly carrying guns or ice fisherman. So you can see that we are not exactly eclectic or life experienced in our tastes. We are from a small rural town, inbred with arcane genetic deficiencies. The Department of Health is more likely to shut us down than the DEA, FBI or the NSA…although we know that they know we are here.
We are hoping to meet the police chief of Lake Geneva one day soon after the holidays. We hear that he is one different dude who has a sense of humor, a high level of intellect yet still dispenses police applications with strong enforcement tendencies. We found out that the police department is ruled by a shadowy police commission and the fire department by a similar 'skull and crossbones' entity. Where are all the fires and the crimes around this lake? Why do we need these legions of whispery people working on our supposed behalf? We are working on getting to know all about these agencies. Until they catch up with us. Or our offices burn down and nobody comes to put us out.
We Love
the Veterans
December 28, 2011. We went to our mailbox to get our bills and any correspondence that might have come in last week. We had two complaint letters from the guys with little hot dogs about our failure to report that they did not, in fact, depart the American Legion hot dog stand by choice, but were asked to leave by that august organization. We are happy to report this. We love the American Legion and the veterans. We are veterans, for the most part, ourselves. The American Legion demonstrated good judgment. Thank you fellow followers and keeps of the flag. Ruth, the Kite Lady across the street, can now sleep at night and not have to spend all her late night hours reviewing the thousands of hours of video tape she was recording.
As well as mail, we got a note from a member of our not-so-adoring public. It was from the mayor's wife. The note read: "I came in to see the publisher of The Geneva Shore Report but he was not here. So I talked to his box instead." We took the note over to our secret headquarters located in the church basement Geneva Java Coffee Shop and considered its import. We decided we love all of it. The visit, the note, and the mayor's wife. She is most welcome among us, although she must be made aware that we can only provide her with paperwork supporting our stand that all the drug tests run on our staff have been false positives. We are one with Ryan Braun, although our bodies are not taut, tight and athletic. We are going to take steroids ourselves one day but are waiting until heavily muscled seventy-year-olds are more socially acceptable. Not that any of us are seventy. Not a one of us is close to being seventy. In fact, none of us will ever be seventy.Which brings us to our next investigative reporting piece, which is all about truth.
If you are nice you can do amazing things in Lake Geneva, or even Williams Bay. We're not sure about Fontana unless Attorney Peter Wilson is elected judge. Kentucky Fried Chicken cut us a break. We went in and ordered a canister of twenty pieces. Just chicken, without any of the high calorie stuff they try to slip you. We wanted only wings, breasts and legs. They told us that the eighteen-dollar special did not allow for the designation of what pieces would be in the package. We pouted, but proceeded anyway and paid for the meal. They ignored our silent complaint. We went to our hideaway to eat the chicken and grouse about southern friend chicken and southern fried service. But the box contained all breasts, wings and legs! And so we fell in love with KFC's low calorie chicken and the staff "without expression" but true of heart, each and every one of them.


Double Pattie
Butterburger
December 21, 2011. Judge Carlson. Our latest review of judges. He is the fourth judge we've decided to take a look at. The fourth of four you may encounter if you end up being focused on by our justice system in Walworth County. Carlson is supposed to be the most analytically adept and adroit of those judges. But he wasn't when we observed him. He made strange decisions, more like Judge Kennedy but without any of Kennedy's engaging sense of humor. Evidence was tainted. The evidence thrown out by a higher court. Carlson allowed the prosecutor to simply subpoena the same tainted evidence again. What was that? It was the inner workings of justice, or the lack of it, occurring in Walworth County. You decide. You have to. Judge Carlson isn't going to. In spite of how much we like some people involved at the D.A.'s office in Walworth County, we are stunned by how it appears that if you are arrested the system feels you are guilty before you ever get to say or offer a thing on your own behalf.
We didn't get to meet Assistant District Attorney Rea, who was the prosecutor assigned to the Charlotte case. We did see her. Hollywood has nothing on this woman. Beautiful. Does that matter when the chips are down and you are facing the state or the county in court? Probably not. But we felt we'd point it out anyway. Phil Kass and Josh Grube are not that good looking. They don't mind, but if you are a person awaiting adjudication (because you are likely as hell to go to jail if you so much as appear before a judge in Walworth County) you might consider being sent down by someone who looks as good as Ms. Rea.
Culvers. We ate the double-pattie Butterburger and we were blown away. The buns are loaded with preservatives, the hamburger patties fried on a hot greasy grill and the cheese scraped off some old chunk of cheddar stored in their basement. Dill pickles from some place up north in our state. By God we loved it. We ate two, with fries and the root beer. When you pour your own root beer use short quick punches on the paddle. That will assure you get as much of the real pure extract as possible. Join us in our post Christmas diet effort we are going to put on. You cannot go to Culvers more than twice a week without being arrested by the local police for unhealthy behavior. We're waiting until Wednesday of next week to go back.
Raising
Awareness
December 15, 2011. In our continuing effort to raise awareness about the judicial system of Walworth County we are writing about the third of the four judges who sit waiting to pounce upon all of us with justice should we happen to appear before them. Judge David Reddy is our judge of merit this issue. He's the newest of the judges although not new to public service. He was the county's family court commissioner before he was elected to be a full-blown judge. And we do not use the phrase "full blown judge" lightly in this publication. We like Reddy. He looks like a judge, sounds like one and is as damned fair as you could hope for if you find yourself in that rather unhappy defendant's chair facing him. Rest easy, if Judge Reddy is sitting on the bench. Or not, if you really did the crime. Remember, fairness cuts both ways. We'll check out the last of the mainline judges (Judge Carlson) in our next issue. Speaking of fairness and judges, Judge Kennedy has announced his retirement. Our current District Attorney, Phil Koss, is running for the open seat. He's not a bad fellow, although our contact has been in passing only. Deputy DA Josh Grube is another matter entirely. We hope he will run for District Attorney. With unabashed enthusiasm, we are going to endorse Grube if he tosses his hat in the ring.  We ate at the Geneva Inn, hoping to either induce Deidra at the front desk or Assistant Manager Maia to offer us some rumor material, or, barring that, to give them some. Sony, the big electronics and entertainment corporation, is considering making an offer on the Geneva Inn as a Videography Institute. Experts all over would come in from to collaborate on new projects, new procedures and new systems to do their work more creatively and better. This would add another dimension of intellect along the shores of our fine lake. We support this 'rumor.' Apparently, the Inn is doing fine financially, all on its own, so there will be hard-knuckle negotiations.  Coincidentally, the real estate agent for the Inn is named Sal Dimicelli! We'll keep you posted. Try the Calamari at the Inn. And their soup. You can get away with a low bill and some really righteous food!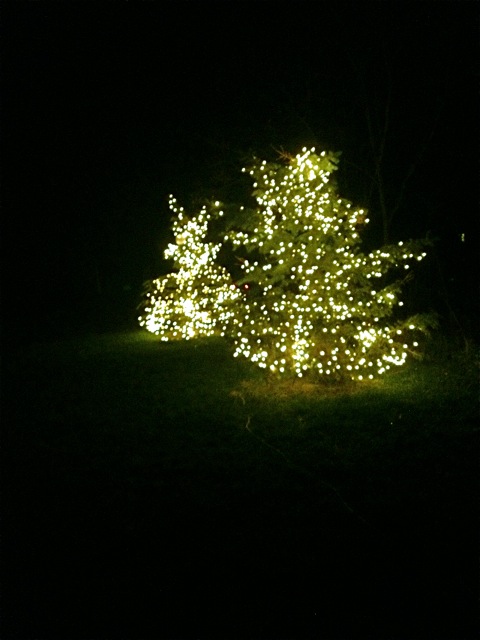 Not
Generic
December 7, 2011. We chose the Kite Store to be our grandest place this week because it is cute and we were there checking out that chicken and lamb joint called Popeye's. Unlikely name for a Greek restaurant, but then Greek restaurants are uncommon around the lake anyway. Visited the old house on the corner Keefe is wanting to rent out for twenty-five hundred a month (the upstairs will be residential and we don't know how much that rent will be). We thought about renting the yellow building (wonderful cowardly color) for The Geneva Shore Report headquarters but when we call J.B. Pritzger for the money his assistant told us he wasn't available although we could talk to his door if we drove to Chicago. He has a nice assistant with a sense of humor. We like that. The guy who is selling the lot across the street from the Geneva Inn, the same guy who sold a small chunk of land to Hummel so they could annex all that stuff from the Town of Linn, is selling the remainder but we don't have a price yet. Living between Hummel and the Lake. Sort of like living between Scylla and Charybdis of mythical lore. Our headquarters for the GSR will not be built on that lot. The second Advent tree went up this yesterday afternoon. Because we complained about all the failed lights leftover from last year this bag worked without a single bulb being out. God does that us on Christmas. The tree went up in the rain. Unless you have put Christmas tree lights on while rain is pouring down you would not understand. Working with a hundred and ten volts, wet cold fingers and then the light failing. If we keep telling the truth about our winter exploits in this paper the public will come to believe that the combined I.Q. of our whole staff is in the single digit category. The tree is up. The photo above. We are singing real Christmas carols, like "O Holy Night," and "Angels We Have Heard on High," and not those generic things. We are and support Christians of all kinds, and some you other people too. We pray on this special holiday that the Christians we support are better Christians than we are. We also believe that athiests are merely skeptical Christians with no sense of humor.
She
Won
November 30, 2011. With our direct assistance the Kite Lady blew the guys with little hot dogs (from the fake American Legion stand in the park) right out of the courtroom. Yes, she won. The complaint issued against her was dismissed. Her attorney was brilliant. After the deputy D.A. got done attacking he merely said: "Your honor, if your decision is in favor of this complaint then henceforth anyone who presents a complaint to the health and safety department will be guilty of disorderly conduct." Case dismissed. We are going to quit picking on the guys over there, hot dogs and all, because they sent an emissary to see us. Yes, right there down in the hidden dungeon we call our office. The emissary was straight out of the Godfather. He was an insider. Michael Corleone knew. Anyway, those guys asked if it would be all right if we backed off a little because all their friends are commenting to them and about them…in the area of those small hot dogs. So the heat is off for the winter. Using those Sara Lee buns will keep the guys products warm for the winter so we are recommending them.
Kicking
Butt
November 23, 2011. Some of us at the paper signed the recall petition being circulated to reign in Governor Scott Walker. The truth is we sign all recall petitions put in front of us because we believe in the process and think that frightened politicians are the best kind. We know that because a politician will promise anything when frightened of not being elected or of being thrown out…but then, when they get it they give us talk, and more talk, and more talk. We don't mind Walker as long as he is scared to death and that goes for his cronies too. We like the people serving on the Lake Geneva City Council, including the Mayor, the City Attorney and also the City Clerk. But we hate them as politicians and bureaucratic administrators. We are Americans and that is our right, history and deeply held tradition.
The Kite Lady is going to court on the twenty-second of November. The guys with little hot dogs are after her big time and we will try to make it to court to see if your system of justice in Walworth county does her right. She is just the nicest woman, even if we don't get to look through her NSA quality video surveillance devices anymore.
Mins is having a grand sale. Get over there on Broad. Paul Yih and his lovely wife Kathy are ready for the holidays at their jewelry shop on Main.China West. Neat people and they are doing one heck of a holiday sale.
Michael Todds Cleaners on Broad. They bought a new machine that presses shirts. It works wonderfully well and cheaply. You can always go for the five buck personal ironing but this is Wisconsin. Get the mechanical job done and nobody will know you wouldn't spring for the expensive route.
Piggly Wiggly is at the North end of town is kicking butt! Cat food (important to us) is fifty-five cents a can while seventy-five cents over in Walworth. Walleye is nine bucks a pound instead of thirteen. And the fried chicken is about the same price but you get to pick the pieces you want without extra charge. We love the Pig!


Hard
to
Rile
Up
November 16, 2011. There was no evidence of Occupy Lake Geneva this week, even after our far-reaching and faintly antagonistic comments about the coming parking regulations. The people of the lake are hard to rile up, although we suspect that once riled they would also be very difficult to calm down. The Governor of Wisconsin will discover some of this as we publish this week and his being forced to participate in a recall campaign becomes evident. We are no fan of any governor, much less this one who decided that teachers were the cause of a small budget deficit. We felt it was a rather strange group to pick in from the beginning simply because teachers have so much influence in reaching those about them and they are also pretty smart. We personally feel that the governor could have saved himself a lot of heartache, and quite possibly his job if he had gone after waste management works, road crews or even the people working in energy or agriculture. Ohio's recent election results might have uncovered a new third rail in politics. Touch the teachers and you die…painfully and slowly. We will watch and cover this coming recall with great interest.
"...rare breed..."
November 15, 2011. Our November 10th edition publishes on a mostly unknown date favored by a rare breed of Americans. The United States Marine Corps celebrates its birthday on this date every year and the Geneva Shore Report celebrates it with them. Thank you and Happy Birthday to all Marines past and present on this the 236th anniversary of the birth of that wonderful outfit.  We have no updates on what is being done with the empty old movie house on Broad Street.  We have our ear to the ground though. We have also been informed by the best Alderman on the Lake Geneva city council that the traffic signal problem is budgeted and will be worked on in the spring.  Hooray for Terry O'Neill, just a fabulous fellow. He tried explaining how the TIF district works as a subterfuge in raising taxes to whatever they want them to be, but it is one complex mess and deliberately hard to understand. Apparently, in this lousy economy, in this time of descending home prices (the area surrounding Lake Geneva has gone down almost 25 percent in value over the past four years), property taxes are going up 8.4 percent next year.  We hate this. We don't like the IRS and we sure don't care much for the huge increases in parking meter charges, but we hate the indiscriminate increases in property taxes even more. Malmin and Mary Jo are not in jail, as we keep track of our favorite demonstrators, our warriors for good, our knights seeking some justice in this small part of our universe. They may be right or they may be wrong, but they sure as hell are our very own.  We have reserved great stacks of quarters to bail them out should they go back into the system.  If the Chicago police accept change, that is.


"...the girls
were pretty..."
November 1, 2011. We have a good share of weird places out here in the country.  Sugar Shack, the strip joint out on Highway H heading West fits into that classification. Neal Boulton, our editorial designer, flew out from New York to counsel with our staff so I took him there, figuring he was a big city kinda guy and wanting him to feel at home.  Neal didn't seem to get it right off the bat. He paid the five-buck cover with a twenty. When the guy gave him fifteen one-dollar bills back Neal asked him if he had any larger bills!  The dollars are to put in the strippers garters as tips, of course.  The girls were pretty. The place was clean.  We were surprised by both of those things.  But the never-ending sales presentations by the off stage women to get us to go in the back for private 'lap dances' were unnerving and bothersome. We didn't do the private thing, although Neal got into a long whispered conversation with one dancer.  When we left, because we were out of dollars, he commented on how sincere the woman was.  She liked him so much she told him her real name, which she said dancers never do.  Her real name was Candy.  Neal may be from New York but he must not frequent any strip clubs there.  Around Lake Geneva there are three within only a few miles. What does that say about our primarily conservative population here?  We don't know but we are planning on approaching the mayor's door with that one, after we get the brass plaque over there to placate it a bit.
"...they will both
be back..."
October 25, 2011. Dick Malmin and Mary Jo Fessenmaier were both arrested in downtown Chicago for failing to leave Grant Park when they were told. They were held for about five hours. The people putting their reputations and careers on the line for this new cause are to be applauded. "Occupied" has not risen up to be a cause that is really well understood by the American public, but then the venue for telling this story is overwhelmingly mass media. And we all know about mass media. Richard, a guy next to Malmin when he was maced and arrested, was a young man terrified. He shook so badly that Dick had to hold him up. Until the police came. Richard didn't flee. He stayed to take the heat. When the police cuffed him, he collapsed. That made the Chicago cops mad so they threw him into the prisoner's wagon. He lost consciousness and was transported to a hospital. Unspoken and unknown heroism marks this new cause of our American population. There is no public applauding for these brave people. There is no general understanding of what this is all about. But we, the editorial staff of the Geneva Shore Report, think that these are some fine people sticking their necks out for the rest of us. Richard has disappeared into the crowds of busted protestors, following his release. Malmin and Fessenmaeir came home, being able to post bond and get out. They will both be back down there on the weekend and, if they are observant, I think they'll find Richard somewhere in the crowd. Courage is facing the danger, experiencing the paralyzing fear, and then going straight into the face of it. You go Dick, Mary Jo and Richard. We have great bags of quarters to pay your bail. And we will.
"...thank
you..."
October 15, 2011. A guy named Thomas Muenster popped into Speedo's while we were having our board meeting. This man is the brother-in-law of J.B. Pritzker, the hotel heir who owns Casa Del Suena right on the lake. Thomas proved to be a fantastic man. Late of the U.S. Navy, wounded as a Lieutenant, and retired from the effects of those wounds. Now, hard at it working back and forth between Souix Falls, South Dakota and here. We talked about life in Lake Geneva and the special nature of prosperity that was created and survives here. We spoke of Hummel and that messy development problem. Lieutenant Muenster said something very cerebral that we had not considered. "No private property of Lake Geneva residents boarder any of the proposed Hummel development land, even though that land comprises more than a quarter of the whole town. People living in the surrounding Town of Linn are primarily the ones bordering that development. Town of Linn property owners have a most definite interest in what's going to happen there." We love watching the expressing of intellect by motivated people like Tom. Part of the special prosperity of Lake Geneva is because of such intellectual discourse. Thank you Lieutenant Muenster, and thank you for your outstanding service to our country. We are proud to claim you as a warm and welcome neighbor.—The GSR